Learn to tune into your body with my FREE Mindful Eating Exercise
Intuitive Eating can be hard to wrap your head around at first. If you are starting the Intuitive Eating journey and are feeling a bit lost you've come to the right place. In part 3 of this Q&A series, I'm answering some intuitive eating common questions, such as...
read more
Intuitive Eating is a non-diet approach to health that focuses on our internal cues around hunger, fullness and satiety, while also helping to heal our relationship with food and our bodies. The framework of intuitive eating is broken down into 10 pillars that can be...
read more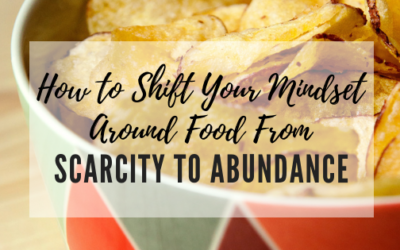 A huge part of moving towards intuitive eating is shifting your mindset from one of restriction or scarcity to one of unconditional permission and abundance. In this post, I share more about ways that you can create an abundance mindset for yourself as you move...
read more