Learn to tune into your body with my FREE Mindful Eating Exercise
One of the most common conversations I've had with clients over the past month has been around navigating conversations around diets, dieting, weight in the height of diet culture – January. In this blog, I'm breaking down common situations where diet talk comes up and how you can respond.
read more
Intuitive eating is not reserved for individuals with unlimited funds to spend on groceries, restaurants, and late-night takeouts. Budgeting can be integrated seamlessly into the practice of intuitive eating. I've partnered up with ALDI to bring you this post, meaning...
read more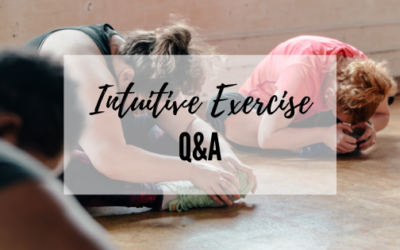 The principles you learn for intuitive eating can be helpful for practicing intuitive movement (also referred to as joyful movement, intuitive fitness, or intuitive exercise). That said, the exercise space presents challenges of its own in regards to overcoming diet...
read more