Learn to tune into your body with my FREE Mindful Eating Exercise
Taking the leap into intuitive eating can feel anything but intuitive at first. Consuming anti-diet content - like books and podcasts - that delve into intuitive eating and the non-diet approach can be really helpful. Here is a list 9 of the best intuitive eating...
read more
When we start to move again for reasons other than weight loss, we may find that we actually enjoy our old types of exercise, or we may find ourselves looking for something that inspires more joy. In this post we'll talk about what body positive fitness is and tips...
read more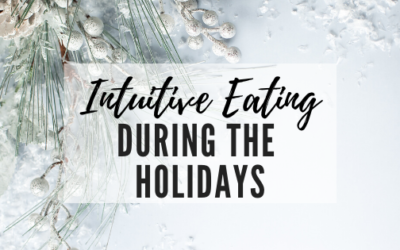 Eating during the holidays can be a source of stress, anxiety, and tension for many. Practicing intuitive eating during the holidays can help ease the tension and help you find more peace and joy with food. Here are six tips for intuitive eating during the holiday...
read more