Sorghum Pesto Bowl with Heirloom Tomatoes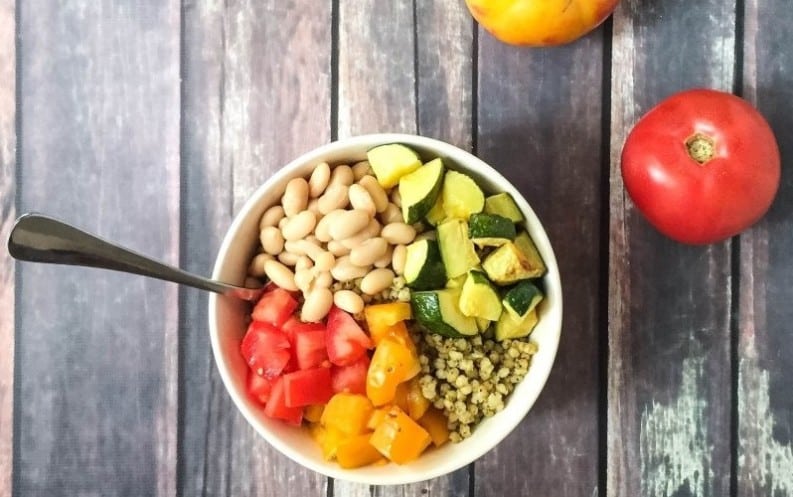 My current obsession: whole grain bowls. This Sorghum Pesto Bowl with Heirloom Tomatoes makes a simple weeknight dinner that's full of nutrients and flavor. Double or triple the recipe to have enough leftovers for a week's worth of lunches or dinners.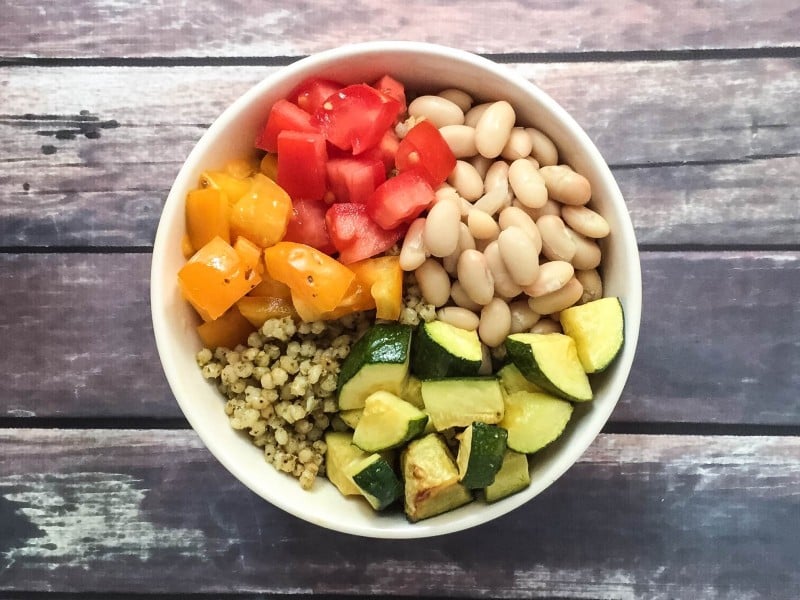 Weeknight dinners are tough. You work all day, maybe squeeze in a workout, then arrive home exhausted and starving. Sound familiar? Yeah, me too. It can be all too easy to fall into a food delivery habit (especially with the invention of Seamless…free delivery? Any time of day? With the tap of two buttons? Sold). But delivery, or take-out, often means big portions or not enough vegetables. Home-cooking can be better for our health (and our wallet), but what do you do when you don't feel like cooking?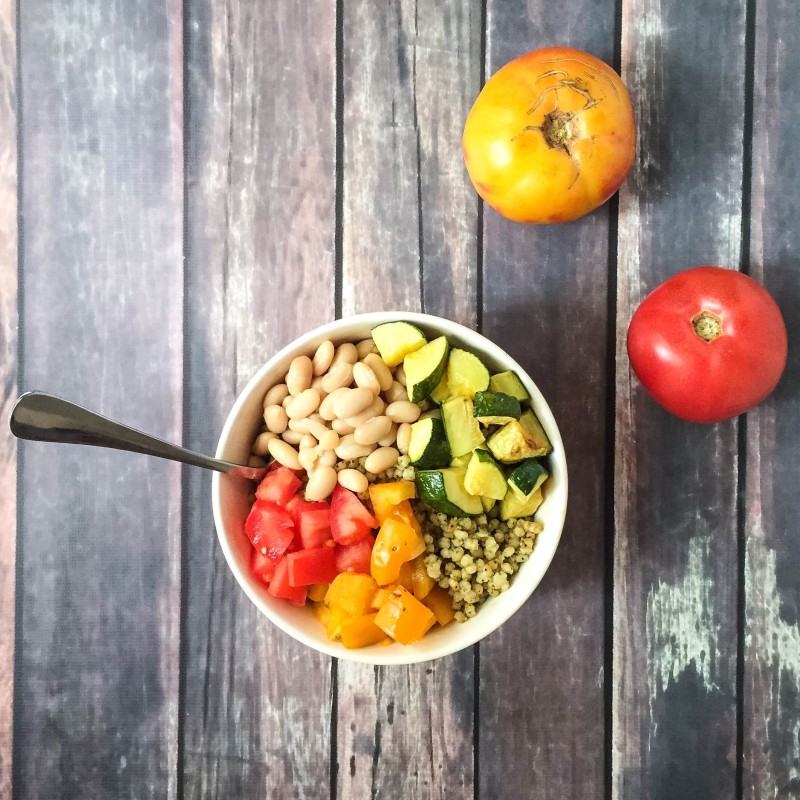 Enter this whole grain bowl: Sorghum Pesto Bowl with Heirloom Tomatoes. It's the perfect weeknight dinner, coming together in 15 minutes or less. I'm a little obsessed with whole grain bowls. They're a great way to use ingredients you already have on hand and let you have a balanced dinner in no time at all. I make a version of these at least once a week. All you need is four ingredients:
A whole grain (try quinoa, farro, whole wheat pearl couscous, brown rice)
A vegetable
A pulse, like beans, lentils or chickpeas
A healthy fat (i.e. avocado, olive oil, nuts, seeds)
Then toss together…that's it! Bonus: double or triple the recipe easily and have leftovers for the rest of week.
This week I decided to try a variation of my basic whole grain bowl. I've had a bag of sorghum sitting around that needed to be used up. Never heard of sorghum? Me either, until recently. Sorghum is super-nutritious whole grain that I was Introduced to by Triad to Wellness (check out their site for more sorghum tips and lots of recipe ideas!). It was traditionally used in the US as livestock feed and for ethanol production; while in Africa and parts of Asia it's primarily used as food. With the rise of the gluten-free diet, sorghum, a gluten-free grain, has become more popular in US diets. Sorghum has a whole host of health benefits:
Excellent source of fiber with 7 grams per cup cooked
Source of protein with 7 grams per cup cooked
Good source of potassium, iron, and magnesium
Naturally gluten-free, safe for those with celiac disease
Sorghum has a neutral taste so it pairs well with many different flavors. For this recipe I choose to clean out my cupboards. Instead of my typical olive oil, I used a delicious Italian pesto that I was gifted a few months back.  White beans add some plant-based protein while zucchini and heirloom tomatoes from my local farmers market provide color and lots of nutrients.  Roasting the zucchini helps bring out the sweetness of this fall veggie. Heirloom tomatoes are coming into peak season and are all over the farmers market, so I tossed them in for even more sweetness.

[br]
Sorghum Pesto Bowl with Heirloom Tomatoes
Author:
Ingredients
1 cup whole grain sorghum, rinsed
4 cups water
2 large zucchini, cut into 1-inch pieces
1 tablespoon olive oil
1 can no-added-salt white or cannellini beans, rinsed and drained
1/4 cup pesto
2 medium heirloom tomatoes, diced
1/4 teaspoon salt
Black pepper to taste
Instructions
Heat oven to 400 degrees F.
In a small saucepan bring 4 cups of water to a boil. Add sorghum, cover, and return to a full boil. Reduce heat to medium and cook, covered, for 30 minutes. Check sorghum for doneness, it should be soft with a pleasant bite. Continue cooking for 5-10 minute intervals as needed. Drain excess water.
While the sorghum is cooking, prepare the zucchini. Add zucchini cubes and olive oil to a large bowl and toss until zucchini is coated. Spread zucchini into one layer on a baking sheet. Bake at 400 degrees F for 20-25 minutes, tossing once or <g class="gr_ gr_86 gr-alert gr_gramm gr_run_anim Punctuation only-del replaceWithoutSep" id="86″ data-gr-id="86″>twice,</g> until zucchini is tender.
Add cooked sorghum to a large serving bowl. Add pesto and mix until combined. Add in zucchini, white beans, tomatoes, salt, and black pepper. Toss to combine.
Serve warm or at room temperature.
Have you made a whole grain bowl yet? What are your favorite things to add to it?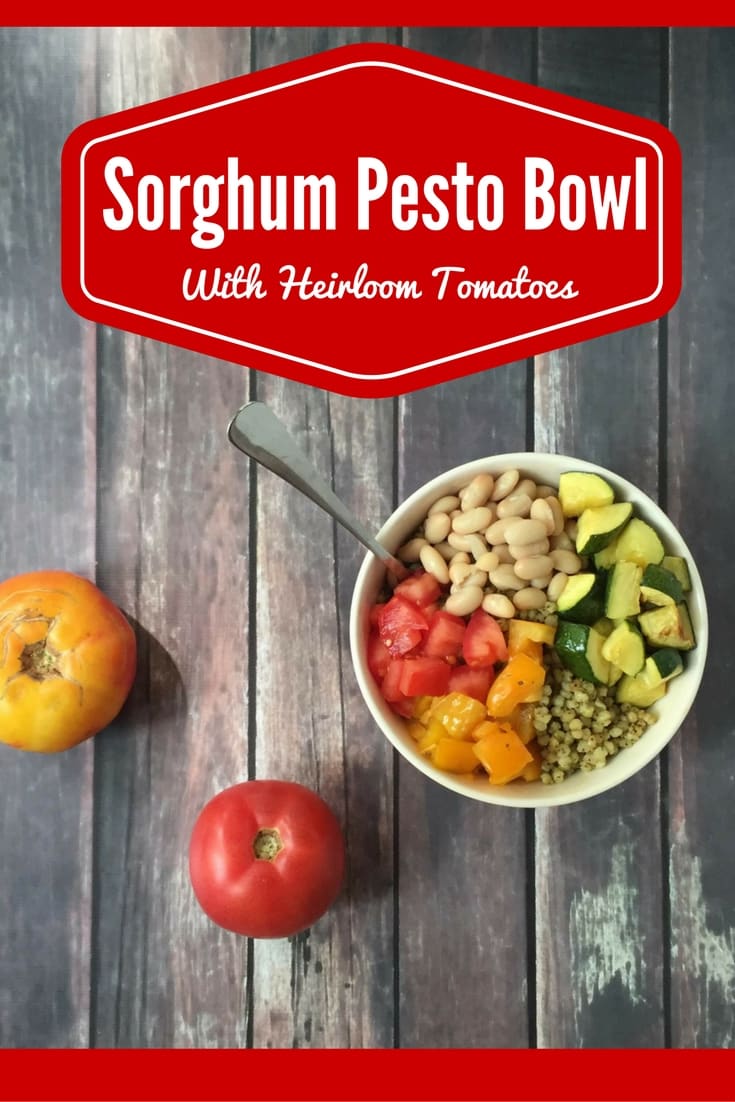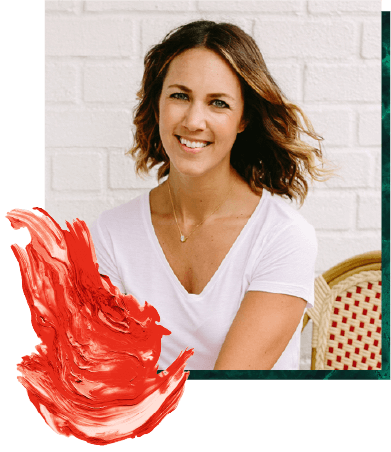 Alissa Rumsey, MS, RD, CDN, CSCS (pronouns she/her/hers) is a registered
dietitian, nutrition therapist, certified intuitive eating counselor, and the author of
Unapologetic Eating: Make Peace With Food and Transform Your Life. Alissa is
passionate about helping people reclaim the space to eat and live,
unapologetically.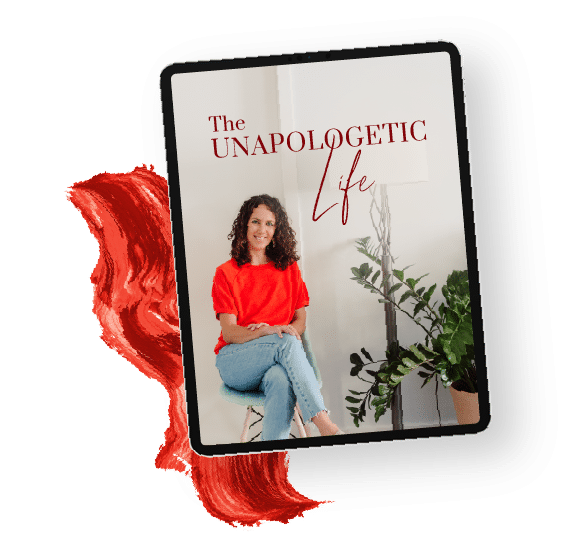 A twice-a-month round-up of inspirational stories, lessons, practical tips and encouragement for living your most authentic, unapologetic life.