Learn to tune into your body with my FREE Mindful Eating Exercise
Do you want to start or grow your nutrition business?
I'm passionate about teaching business expertise to educate and empower dietitian entrepreneurs to confidently start, grow and scale their businesses.
Worksheet: Identify Your Ideal Client
Knowing and truly understanding your clients is essential to creating a successful and profitable business. Honing in on your ideal client helps you create products and services that are needed, write better copy and focus your time and energy when it comes to marketing. This worksheet walks you through how to identify your ideal client.
Sample New Client Intake Form
This sample intake/assessment form can be used for your client's first appointment. This example was developed specifically for health professionals who specialize in intuitive eating, work with chronic dieters and practice from a weight-neutral/health at every size perspective.
Client Discovery Call Template
Offering a free discovery session is a great way to turn a potential client into a paying customer. This template walks you through exactly how I structure my complimentary client call including specific questions to ask (and in what order) and how to make an offer at the end in a way that sounds natural and doesn't come up salesy.
The Dietitian Entrepreneur Mastermind Retreat
When I first started my business, I felt very much alone. As a solopreneur, I was not only the CEO but also the sales team, product department, IT, customer support, operations…even the janitor! I had no business background to speak of, yet here I was making daily decisions that affected my business and my livelihood…all on my own. While I loved the flexibility, I felt very isolated. There was no one to bounce ideas off of, or gripe about an annoying client; no brainstorming sessions or after-work drinks. No sense of solidarity.
Which is why I created the Dietitian Entrepreneur Mastermind Retreat.
An entire weekend devoted to WORKING on your business, CONNECTING with like-minded entrepreneurs, and COLLABORATING on ideas and ways to grow your businesses. Come and be surrounded by a community of nutrition entrepreneurs who are taking risks and changing lives. This is not a big conference – I purposefully keep it small to allow you to connect and build relationships with the other attendees. These people will be your network not just during the event, but for years afterward. You'll have a built-in support network to ask questions and get feedback on a regular basis after the retreat ends. Gain clarity and confidence in your business while making friends and having a blast. Plus you'll get 23 CEUs!
Because going it alone doesn't have to be lonely.
Spring 2019 Retreats:
1. March 22-24, 2019: Aspiring/New Entrepreneurs *SOLD OUT*
2. April 5-7, 2019: Established/Current Business Owners *4 spots left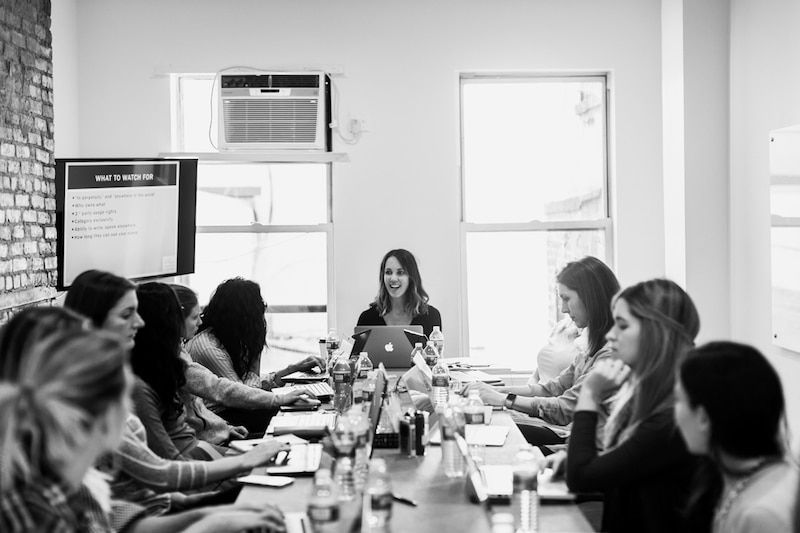 Business Coaching for Dietitians
It is no secret that starting your own business or private practice can be a daunting, anxiety-inducing task. Having personally gone through the ups and downs myself, I can't stress enough how rewarding the process becomes when you start to see the positive results and testimonials from your clients.
Through my bi-annual Dietitian Entrepreneur Mastermind Retreats, I've had the privilege of working closely with both aspiring entrepreneurs and established business owners alike. Hearing their daily struggles and hardships have helped shape my coaching strategies to most effectively provide insight towards optimizing financial growth and stability, all while providing the services you love!
Topics covered through business coaching include, but are not limited to:
Administrative tasks & legalities of owning a business
Determining your ideal client and/or niche
Developing a marketing strategy
Accepting insurance
Pricing your services
Building a social media strategy
Content development
Proving virtual services
Building a profitable blog
Regardless of where you are in your career, I would love to help you attain the highest level of success within your personal realm. In addition to providing reputable tips and resources, I will work with you 1-on-1 to offer both guidance and accountability. By tailoring our session(s) to your specific needs and concerns, I can help you exceed your career goals!


Coaching session options:
1, 45-minute session – $149
Pack of three, 45-minute sessions – $399 (save $48)
Pack of six, 45-minute sessions – $720 (save $174)
Click here to sign up and get started. Not sure which is right for you? Contact me and we can chat more!
Oregon & Washington State Academies of Nutrition and Dietetics 2019 Conference
Date: April 2, 2019
Location: Seattle, WA
The Entrepreneurial Professional: Innovative Strategies to Customize Your Career
With the growth of nutrition opportunities over the last few years, there are more ways than ever to be a successful nutrition entrepreneur without starting a private practice. This session will center on non-traditional ways nutrition practitioners can build their businesses. Learn how to develop multiple streams of income including corporate wellness consulting, freelance writing and blogging, virtual nutrition coaching, brand partnerships, speaking engagements, spokesperson work, and more. Alissa will share success and failures she and other nutrition entrepreneurs have faced during their entrepreneurial journey, along with actionable advice on how to overcome roadblocks as you start the nutrition business of your dreams.
New Jersey Academy of Nutrition and Dietetics 2019 Annual Meeting
Date: May 10, 2019
Location: Somerset, NJ
Intuitive Eating and the Importance of a Weight Inclusive Approach: A Primer for Dietitians
Intuitive eating and the non-diet approach have become buzzwords of late. This talk will outline and explain the principles of intuitive eating and how dietitians can use it as a framework to help clients of all types connect to their internal cue system and keep nutrition interventions behavior-focused rather than weight-focused. Alissa will outline the principles that comprise the weight inclusive approach to health and the growing body of research which supports it as a best practice. She will share practical skills that dietitians can use in their practice as well as additional resources for training and support.
Delaware Academy of Nutrition and Dietetics 2019 Annual Meeting
Date: May 13, 2019
Location: Rehoboth Beach, DE
Tube Feeding with a Blenderized Diet: A Primer for Dietitians
With a growing interest in natural foods, more patients are becoming interested in incorporating a blenderized diet (BD) instead of or in addition to their formula feeding. Blenderized tube feeds are often used in the pediatric population to manage the gagging, vomiting, and reflux, but many adult patients are now using these types of feeds to increase overall feeding tolerance and sense of wellbeing. The session will cover blended diet advantages and disadvantages, how to decide if the patient is appropriate for BD, how to choose the best blend, how to wean onto BD and how to progress, along with BD recipe creation tips.
Recommended Resources & Tools
This page contains affiliate links. This means that if you choose to purchase a product using my affiliate link, I will receive a small commission or bonus. This will in no way impact the price you pay. Affiliate links on this page are denoted with an asterisk (*). Thank you for your support!
Marketing
BAR Method Course – online course by registered dietitian, Mandy Enright, focusing on branding, advertising & relationship building
Email Marketing:
Convertkit* – email marketing system with simple automation rules (if: this, then: that).
Mailchimp – free up to 2000 subscribers
Click funnels – too to build marketing sales funnel
Deadline Funnel – use to put countdowns on landing pages
Social Media
Buffer – schedule your content across Facebook, LinkedIn, Instagram, Pinterest, and Twitter. Automatically figures out the best time for posting for your account.
Tweetdeck – schedule tweets, useful for twitter chats
Hootsuite – manage multiple social media accounts and schedule content ahead of time
Later – upload and schedule instagram posts (free)
Plann – upload and schedule instagram posts, see engagement percentages of you and others (paid)
Meet Edgar – automates and reuses old content on social media
Productivity and Organization
Freedom.to* – website blocker to keep you focused (use on both desktop and phone)
G-suite for Google* – $5/month to have a custom email address come from your website; can also sign a BAA to be HIPAA compliant with your g-suite google drive. Use code 797TN6LXVA6QMKN to get 20% off your first year.
Acuity Scheduling* – clients can schedule online, see real-time availability (syncs with Google calendar, ical, outlook and office 365) and pay for packages or services online. Can set up automated welcome emails.
Evernote* – organize ideas, keep lists and notes
Google drive – organize ideas, keep lists and notes, easily share with others. Access from anywhere.
Breather – hourly rental spaces (use code ALISSA for $45 off your first booking)
Hello Sign – easily get e-signatures
Doc Hub – easily add your signature or edit PDFs
Asana – productivity tool
Dropbox* – upload forms and share links with clients
Website and Blog Tools
Yoast SEO plugin – free and easy keyword/SEO plugin for a WordPress blog
Google analytics – a free web analytics service Google that tracks and reports website traffic
Ubersuggest – free keyword planner tool
Tiny png – compress images to help website load faster
Leadpages* – build custom landing pages quickly and easily; integrates with your websites.  
Peek User Testing – get a 5-minute video of a person using your website or app (free)
Content Creation
Grammarly – grammar editor for documents, emails, blogs, etc. Free and paid versions.
Power thesaurus – crowdsourced thesaurus built by a community of writers (free)
Hemingway app – makes your writing bold/clear, tells you reading level.
Coschedule – helps you create and manage content better with a drag and drop content marketing calendar that plugs directly into WordPress. Also check out the Coschedule headline analyzer
Canva – graphic design tool – blog and social media graphics, templates, handouts, worksheets, media kit, PPT presentations, lead magnets, pinnable photos, logos, e-books, header photos, etc.
Qzzr – create quizzes and embed them into your blog
Snappa – graphic design tool
Pablo – graphic design
Photography and Stock Images