Moroccan Eggs in a Basket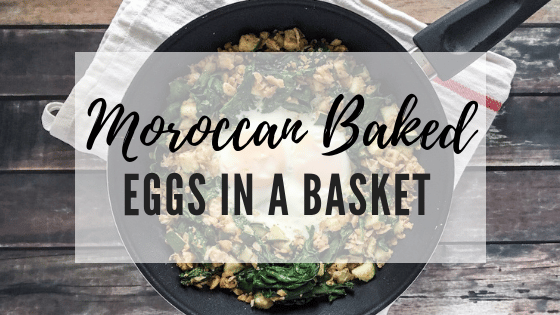 Did you know May is National Egg Month? I've teamed up with the American Egg Board to celebrate by creating this delicious Moroccan Eggs in a Basket recipe packed full of veggies and featuring the warming flavor of garam masala. This is a sponsored blog post and I was compensated for my time, but as always, all thoughts and opinions are my own.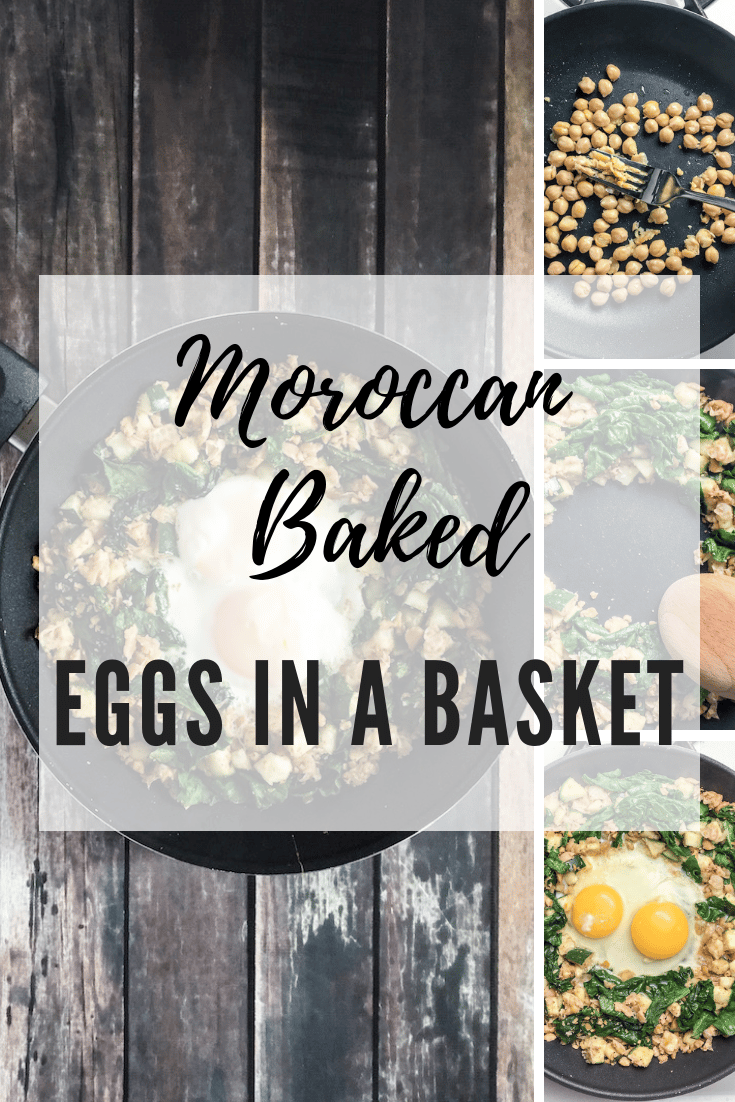 I have a confession to make: up until a year ago, I had never (I repeat, never) cooked eggs! I know, I know, what kind of dietitian am I, right?!
Here's the backstory: growing up, I was an incredibly picky eater. My diet consisted of grilled cheese sandwiches (the only sandwich I would eat), chicken nuggets, Yoplait custard-style yogurt, cinnamon sugar pop tarts, and other typical kid food. My dad made eggs every Sunday for my family, but I always skipped them and just ate the sausage and toast.
While working in a high-end restaurant during high school my tastes began to broaden, but I still never ate eggs. It wasn't until college that I started to enjoy them in omelets, but only when a) someone else cooked them and b) they were made with egg whites, lots of veggies, and lots of cheese.
Moving to NYC, one of the foodie capitals of the world, expanded my tastes once again and I began to eat eggs (yolks included!) on the regular. However thanks to all the brunch restaurants and the ease of ordering delivery with one tap, I still had never cooked eggs myself until last year. Fast forward to today, and I have what you might call an egg obsession. I cook them at least four or five times per week, and often more.
Eggs are my go-to for breakfast; I typically use them as a vehicle for whatever fresh veggies I have on hand. They also make a great high-protein snack in the form of hard-boiled eggs or these simple make-ahead egg muffins. One egg has 6 grams of high-quality protein, giving me an easy way to meet my protein needs (especially when I'm feeling lazy and don't want to cook!) and keeping me full and satiated for hours. I've gotten past my egg white days too, a good thing since the majority of an egg's nutrients are found in the yolk, including vitamins E, A, and D, choline, and the carotenoids lutein and zeaxanthin.  
Eggs are super versatile, so you can easily include them in lunch and dinner recipes too. This Moroccan Eggs in a Basket recipe comes together in less than 15 minutes and makes a yummy breakfast or a quick and easy weeknight dinner. It features garam masala, a warm spice blend often used in Indian cooking. While the exact mix can vary, it typically includes cardamom, cinnamon, cloves, cumin, coriander, nutmeg, and peppercorns. It adds a deep, warming flavor and pairs well with the eggs and chickpeas.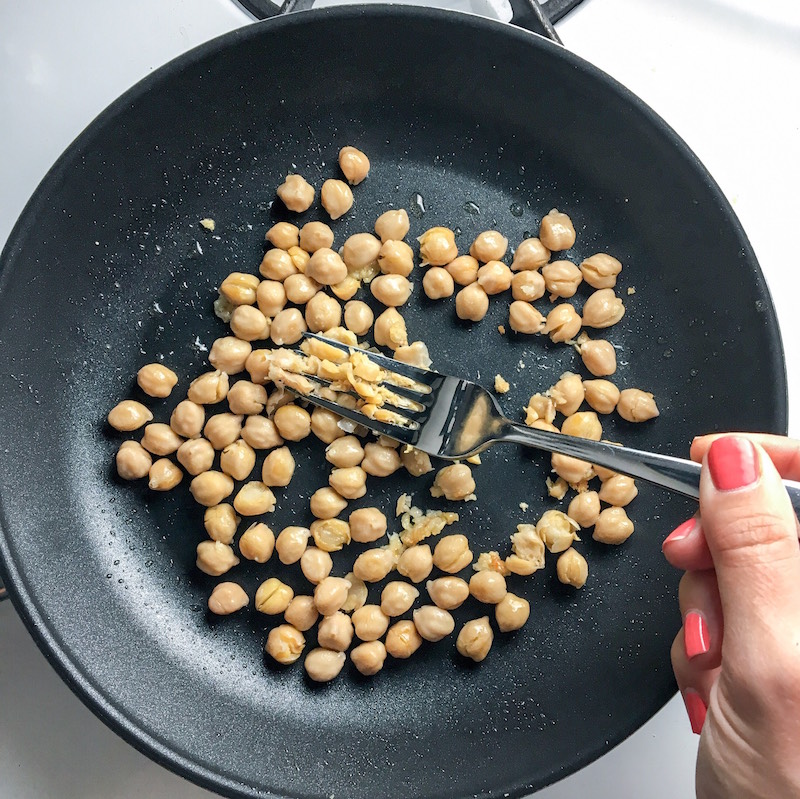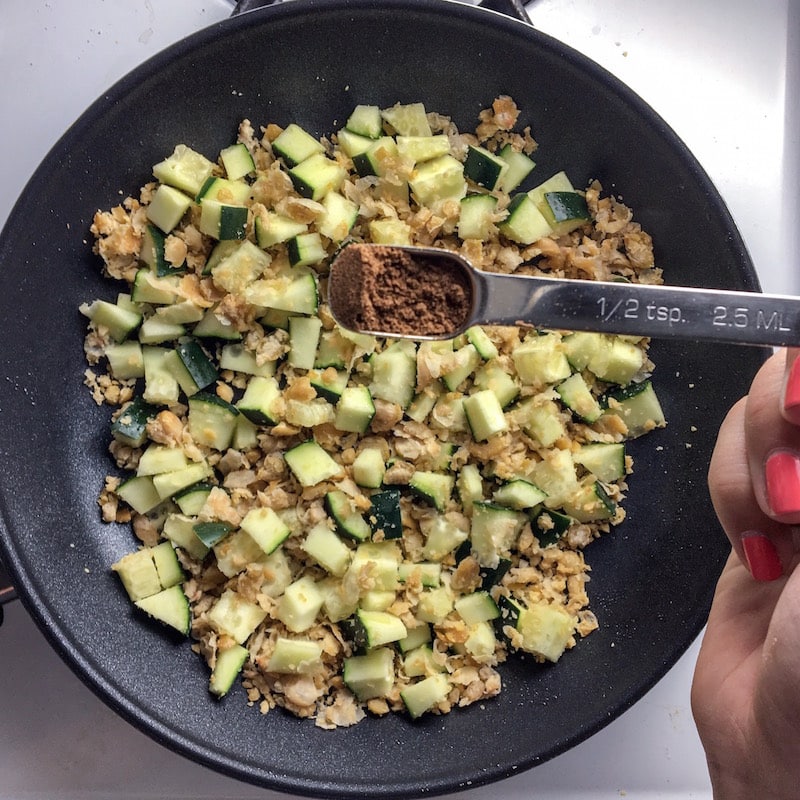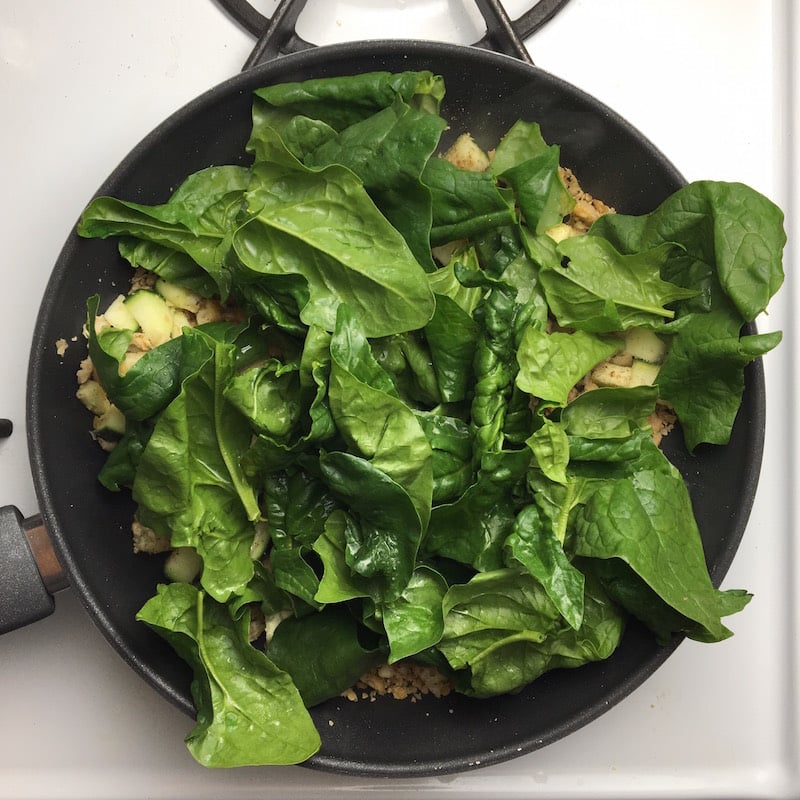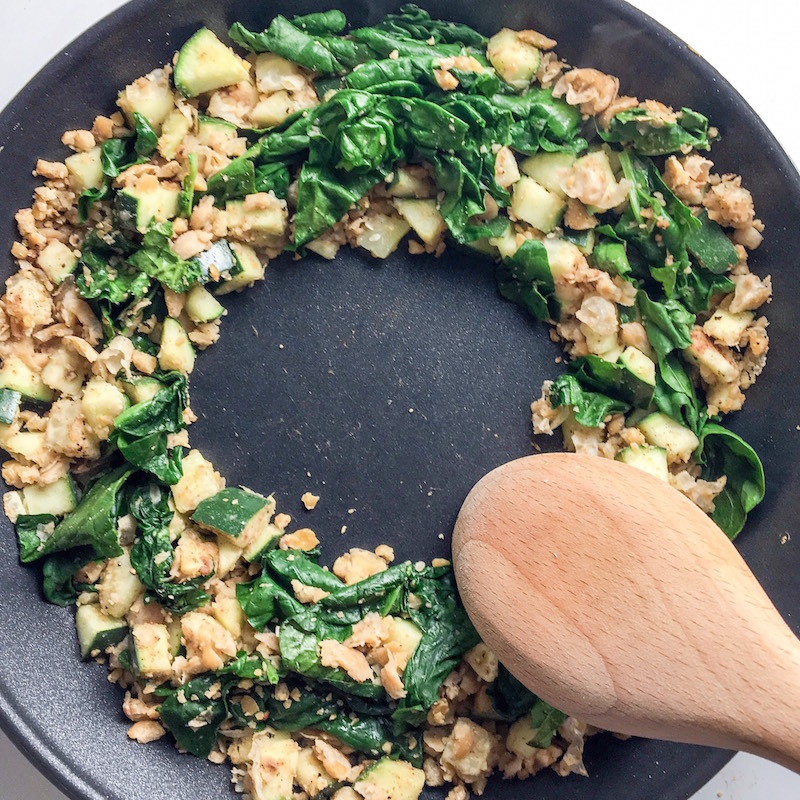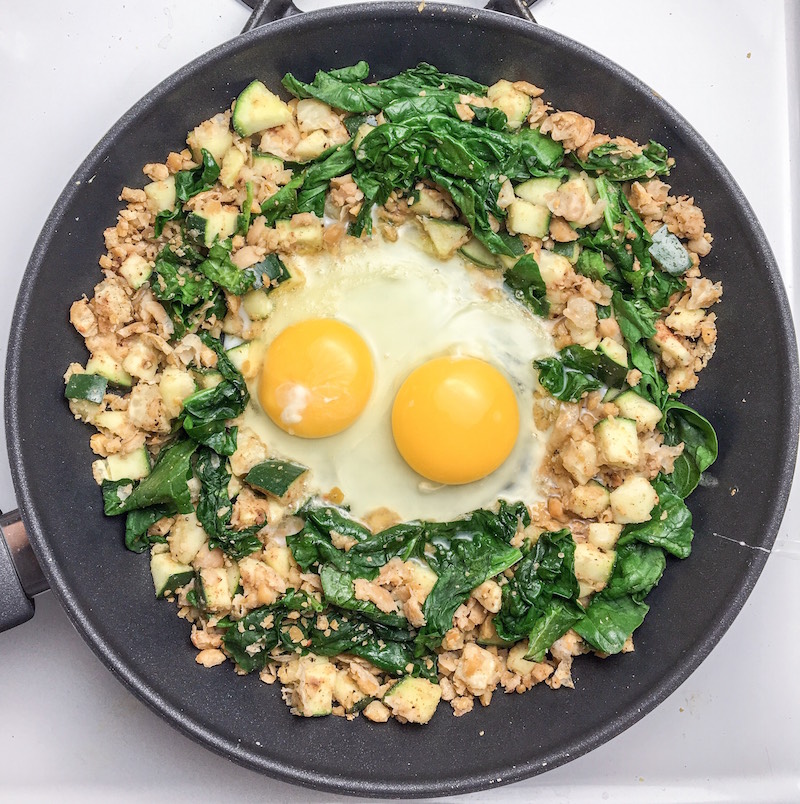 Moroccan Eggs in a Basket
Author:
This recipe is full of high-quality protein and veggies and features the warming flavor of garam masala spice.
Ingredients
1 tablespoon olive oil
1 clove of garlic, minced
½ cup canned chickpeas (garbanzo beans), drained and rinsed
½ teaspoon garam masala
1 small cucumber, finely diced
2 cups spinach
1 teaspoon butter
2 eggs
Pinch of salt and black pepper, to taste.
Instructions
Heat olive oil in a saute pan over medium heat. Add the garlic and cook for one or two minutes, stirring until fragrant.
Add the chickpeas and cook for three to four minutes, until soft. Mash chickpeas with the back of a fork.
Add the cucumber and garam masala to the pan and cook, stirring occasionally, for four to five minutes.
Fold in the spinach leaves to the chickpea-cucumber mixture and cook another minute or two until the spinach wilts. Add a pinch of salt and pepper if desired.
Using a spoon or spatula, make a hole in the middle of the vegetable mixture. Melt the butter in the hole, then crack the eggs into the hole.
Cover the pan with a lid and cook until the eggs are done to your liking (for me it's about four minutes). Slide the mixture onto a plate and serve.
What is your favorite way to eat eggs? Share with me in the comments below!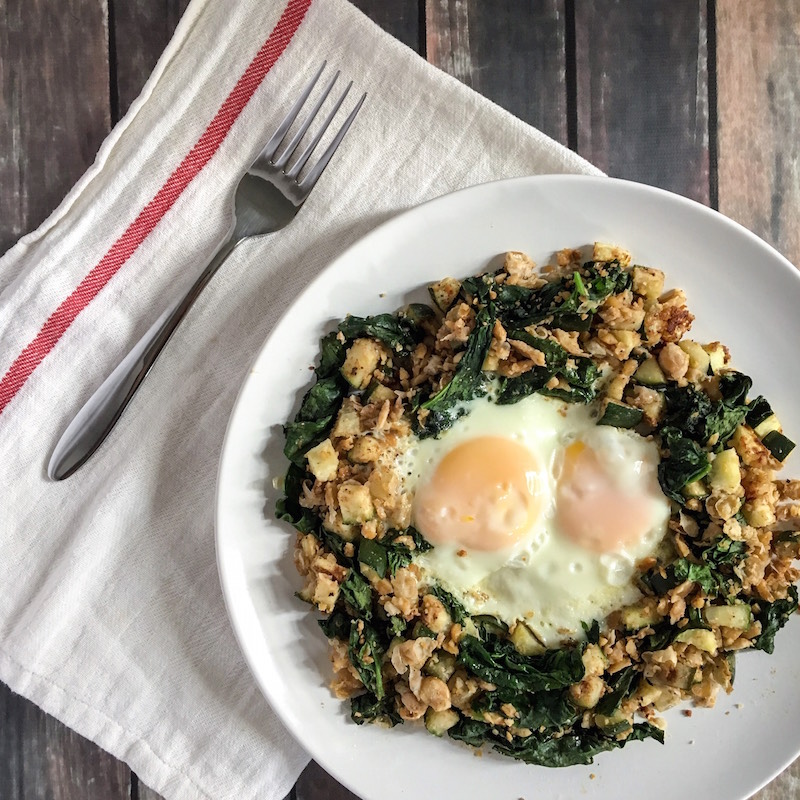 This post is sponsored by the American Egg Board. For more information including recipes and nutritional information visit incredibleegg.com.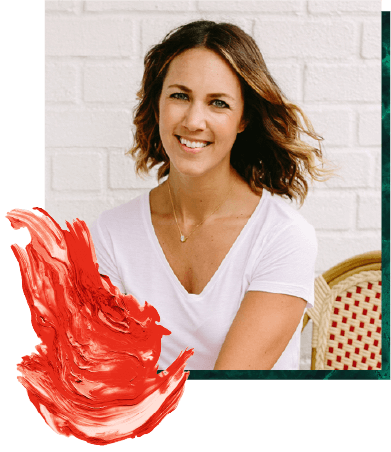 Alissa Rumsey, MS, RD, CDN, CSCS (pronouns she/her/hers) is a registered
dietitian, nutrition therapist, certified intuitive eating counselor, and the author of
Unapologetic Eating: Make Peace With Food and Transform Your Life. Alissa is
passionate about helping people reclaim the space to eat and live,
unapologetically.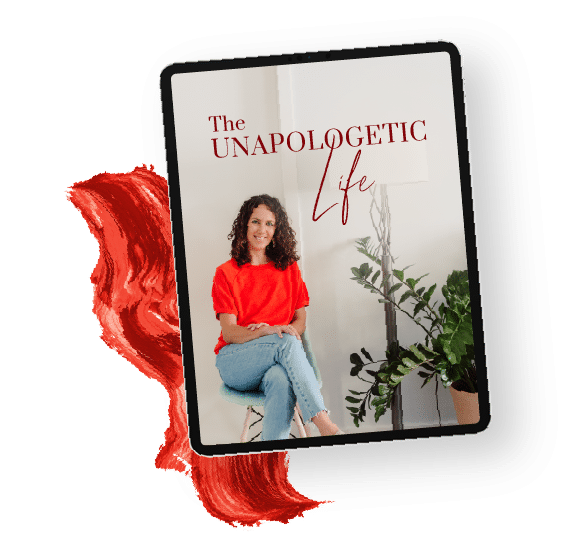 A twice-a-month round-up of inspirational stories, lessons, practical tips and encouragement for living your most authentic, unapologetic life.