Smoothies are one of my favorite ways to pair fruits and veggies for a quick, on-the-go drink. This wild blueberry smoothie bowl pairs sweet-tart wild blueberries with citrusy oranges and sweet pineapple chunks. Fresh ginger adds just a hint of spice.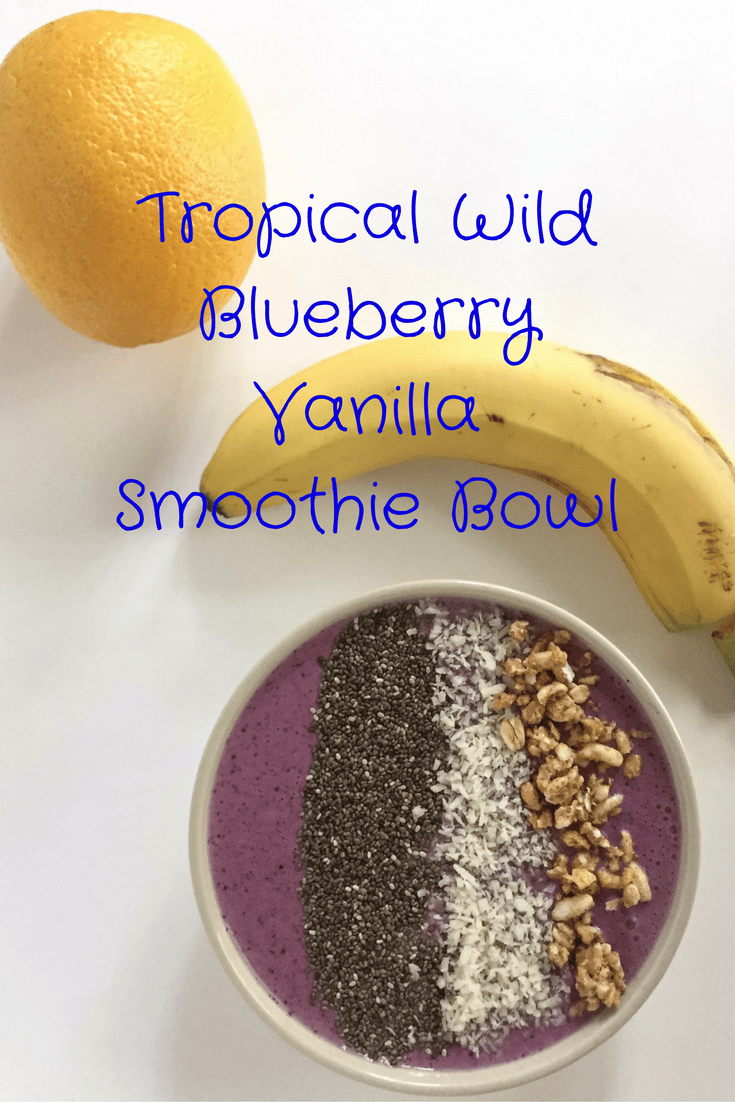 Since we are (clearly) not in fresh blueberry season here on the east coast, I used frozen wild blueberries instead. They are available year-round in your supermarket freezer section and make a great addition to muffins, waffles, pancakes, smoothies, oatmeal, and more. If you're making this during the height of berry-picking season, feel free to substitute fresh blueberries instead.
Ingredients
Smoothie:
1 cup frozen wild blueberries
½ a frozen banana
½ cup of pineapple chunks
1 medium orange, peeled
6-7oz container of plain Greek yogurt
1 teaspoon fresh grated ginger (or ¼ teaspoon ground ginger)
12oz unsweetened almond milk, or other milk/milk alternative
Toppings (optional):
Hemp seeds
Chia seeds
Unsweetened coconut flakes
Granola
Cocoa nibs
Instructions
Add all ingredients to blender, blend until smooth. Pour into two bowls, garnish with toppings of your choice. Serve immediately.