Turmeric Lattes, also known as Golden Milk, have become a hugely popular coffee alternative. Enjoy this Turmeric Latte recipe for a caffeine-free pick-me-up.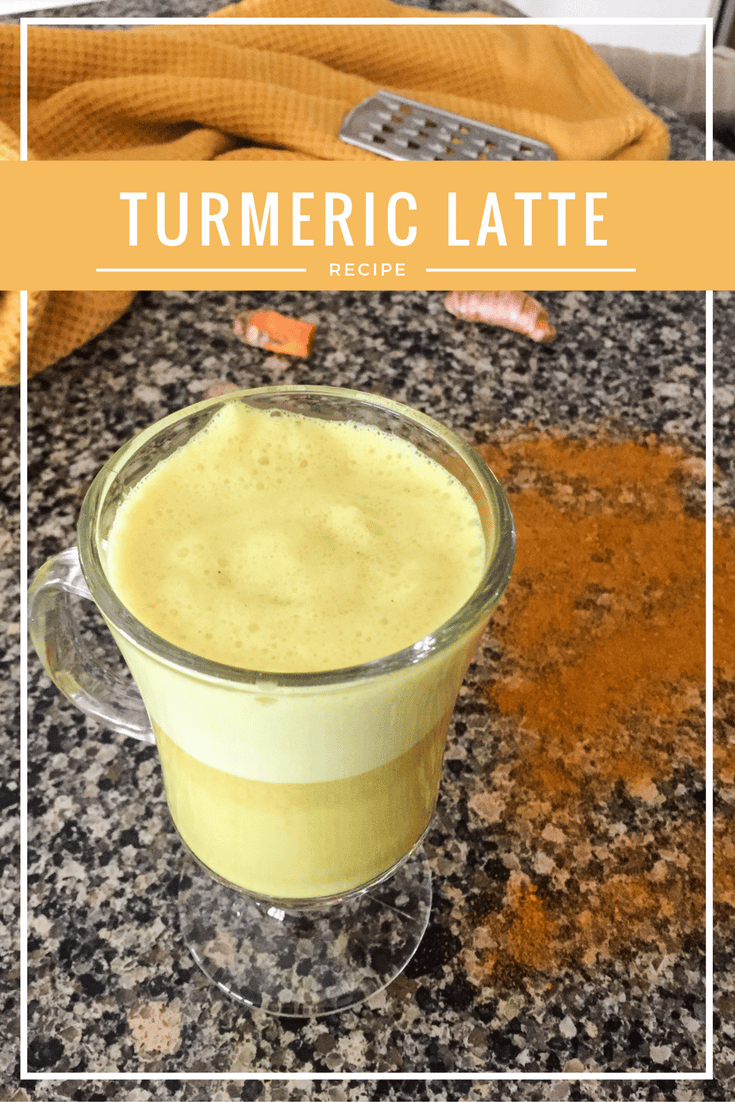 Turmeric may not have been on your radar until recently, but as 2016 comes to a close this bright yellow spice is hitting mainstream food culture. Turmeric is traditionally used in Indian and South Asian cuisine and is thought to decrease inflammation. For more on turmeric health benefits and additional recipe ideas, read my post here.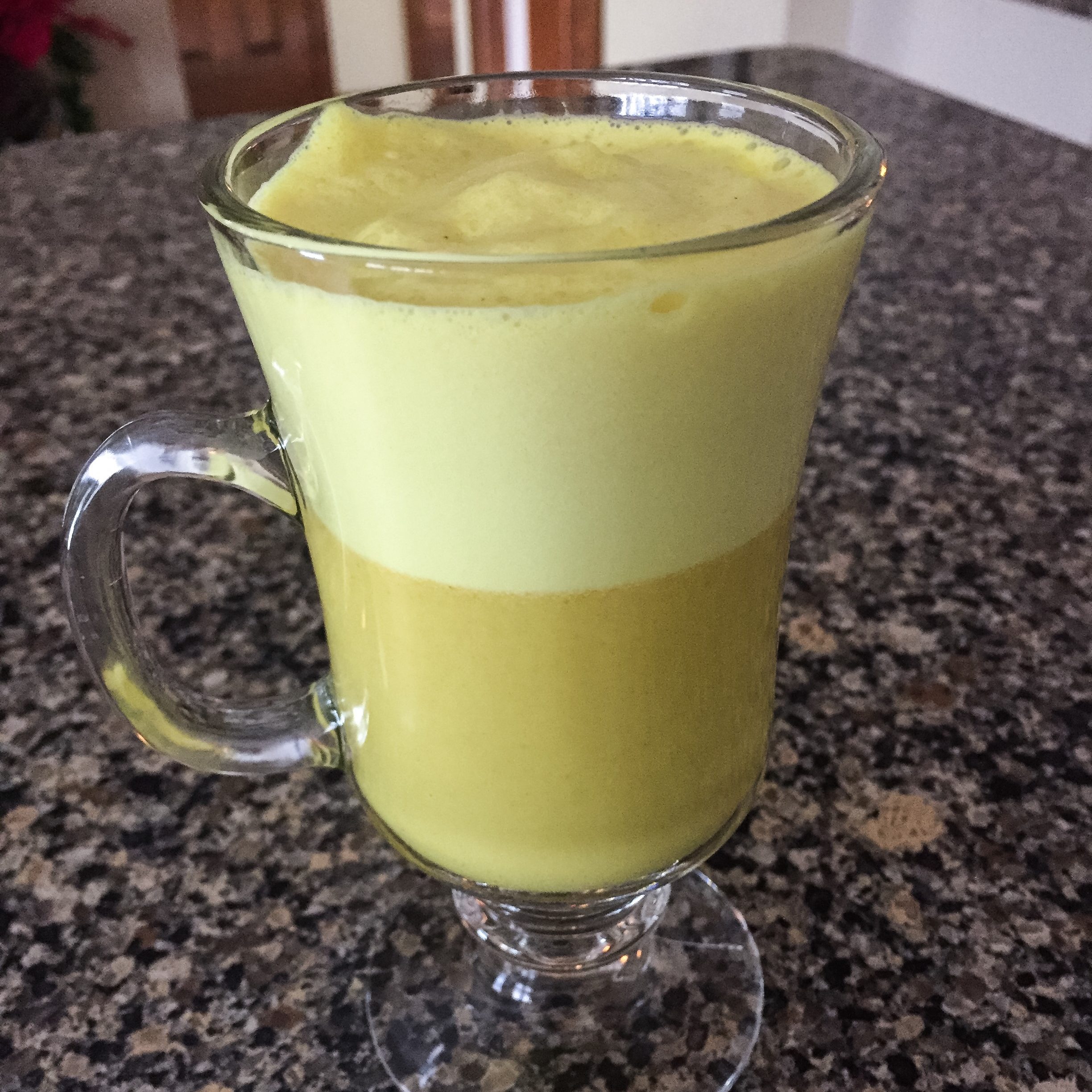 While I'm a big fan of caffeine (and regular lattes), this Turmeric Latte is a great option when you're looking for a decaf drink. Try a Turmeric Latte in place of, or in addition to, your herbal tea or decaf coffee.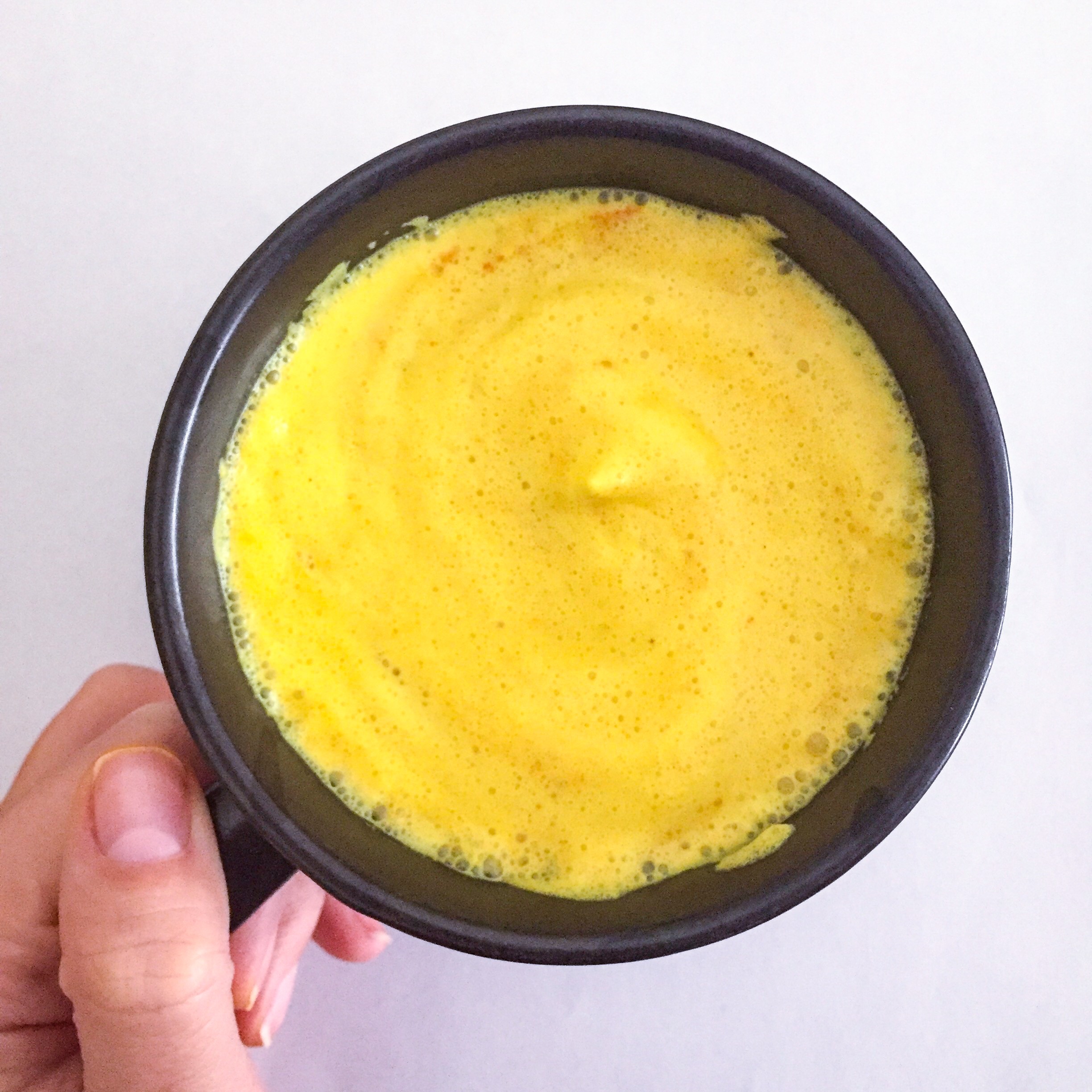 Look for turmeric root in the produce section of specialty or natural food stores (I got mine at Whole Foods). As with ginger, you'll need to peel off the skin before chopping. Keep the leftover turmeric root in the refrigerator for one to two weeks. If you can't find fresh turmeric root, substitute with 1/2 teaspoon of ground turmeric.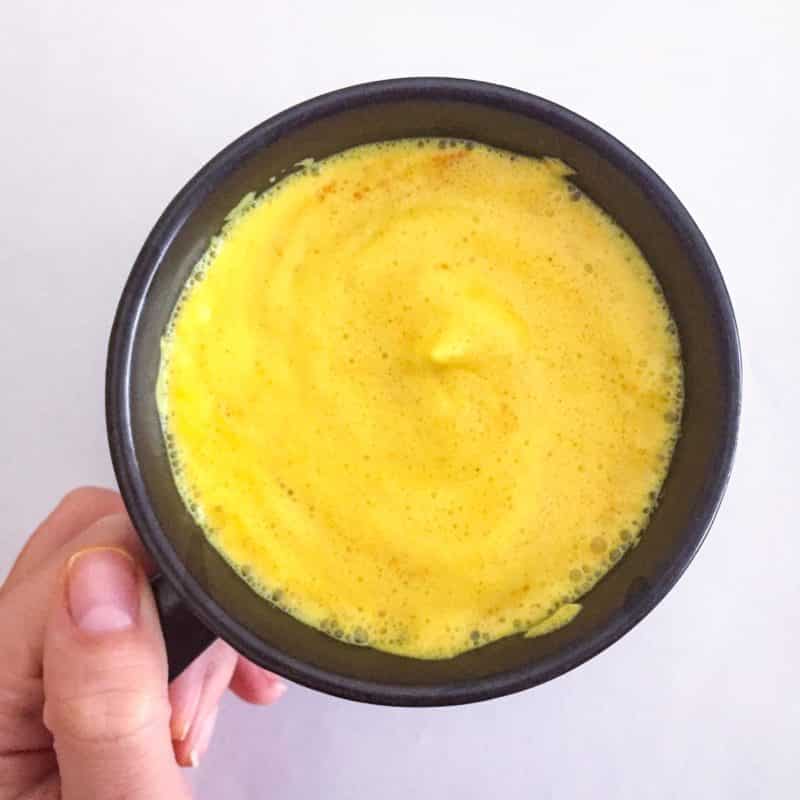 Ingredients
1 cup unsweetened almond milk
1 heaping teaspoon peeled and finely chopped fresh turmeric root
1 tablespoon fresh grated ginger root
½ teaspoon cinnamon
1 teaspoon honey
1 tablespoon coconut oil
Pinch of sea salt
Instructions
Warm almond milk in a small saucepan over medium heat until it starts to simmer (do not boil).
Add the remaining ingredients to the saucepan, stirring with a whisk until combined.
Pour the mixture into a blender and blend about 30 seconds, or until frothy. Serve immediately.