If you are a dietitian or nutrition professional who wants to build a weight-inclusive business from a justice-informed lens WHILE prioritizing taking care of yourself, so that you can confidently show up for your clients...
The Liberated Clinician is for you.
The Liberated Clinician is an intimate six-month weight-inclusive group coaching experience for dietitians and nutrition professionals that incorporates business coaching, mentoring, supervision/case consultations, and community support. 
The 2022 cohort runs from May 9th to October 28th.
The group is capped at 12 participants to ensure that everyone has an intimate, personalized experience with plenty of hands-on support. 
36 CEUs have been requested from the CDR for Registered Dietitians.
(PLUS: if you complete the Dietitian Entrepreneur Foundation Course - included with your membership, you will earn an additional 28 CEUs.)

Why I created the Liberated Clinician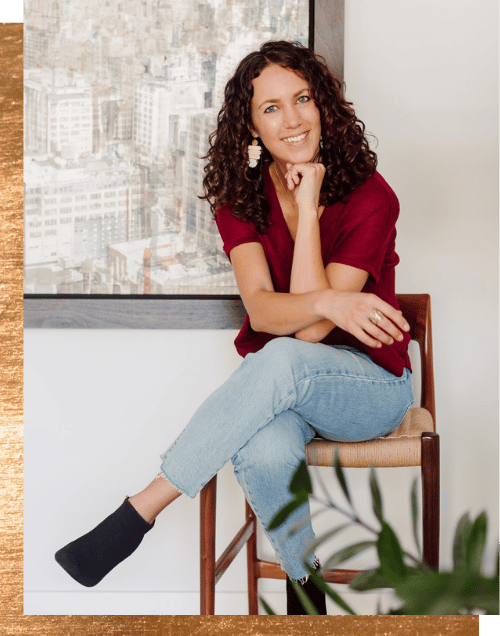 Hi, I'm Alissa Rumsey (she/her), a dietitian, nutrition therapist, intuitive eating counselor, and the author of Unapologetic Eating.
As a dietitian for over 14 years, who build a business from scratch and transitioned from a weight-centric approach to a weight-inclusive approach all within a year and a half, I know first-hand how challenging entrepreneurship can be.

Especially when you're swimming against the tide when it comes to cultural beliefs about body size, weight, nutrition, and health.
And even more so when you are part of a culture and profession that is all about you getting it "right" all the time.
Since I started my business over 7 years ago I've felt overwhelmed, lonely, confused, and questioning if this was the right path.
I've felt "imposter syndrome", had confidence issues, a never-ending (NEVER ENDING) to-do list, and regularly have thought: "Should I just go back to what I was doing before?".
It. Was (and still Is). A. lot.
So over the years, I continued to take and join a variety of anti-oppressive business training courses, counseling skills training programs, accountability groups, and year-long feminist mastermind groups.
I learned so much in all of these settings but was left wishing that I could integrate pieces of all of them into one program that was built specifically for dietitians and nutrition professionals.
I specifically wanted a space where...
You can learn and talk about business building, through a weight-inclusive, justice-informed lens. 

You can get support for the loneliness, the confusion, the imposter syndrome, the confidence issues, the burnout. 

You can be held in compassion, able to show up as your full self, while being held accountable and pushed to consider other perspectives, to grow and change in a way that aligns with your values and makes you a better clinician. 
And that's what The Liberated Clinician

The 4 Pillars of The Liberated Clinician
The framework we'll be working within during the program includes four fundamental pillars.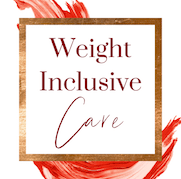 Pillar 1: Weight-Inclusive Care
Explore and deepen your practice as a weight-inclusive clinician. Discuss best practices for client sessions (structure, documentation, etc), how to navigate the urge to "fix" our clients, apply a weight-inclusive lens to various client cases including MNT, support your clients with body image and weight concerns, and manage yourself during sessions. Monthly case consultations featuring a variety of guest supervisors with different areas of expertise will help you get real-time client support.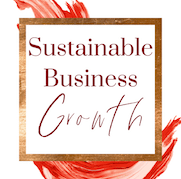 Pillar 2: Sustainable Business Growth
Build a business that aligns with your values and grows with you. We'll cover a variety of topics including:
Developing an authentic marketing strategy
Creating content that resonates
Finding your voice & showing up on social media
Website, copywriting & SEO best practices
Creating group programs and courses
Setting rates and fees
Building non-traditional income streams
...and more! (see below)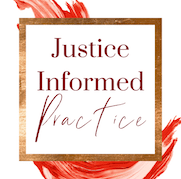 Pillar 3: Justice-Informed Practices
Apply an anti-oppressive lens to your business and nutrition practice. Unpack your implicit biases, bring awareness to your cultural conditioning, understand how your privileges impact your business and client work, unpack 'imposter syndrome, sell without using scarcity, make your services accessible (without burning out), and challenge perfectionism and binary thinking. All while learning to sit with the discomfort that this work can bring up.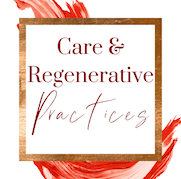 Pillar 4: Care & Regenerative Practices
Prioritize self-care and opt-out of toxic hustle culture. Learn how to prevent and manage burnout, set boundaries, rest and take time off without feeling guilty, and regulate your nervous system. Develop a variety of care and regenerative practices that you can use on a regular basis to keep you grounded and bring you back to yourself. 
Plus I'll be with you every step of the way, holding space for vulnerable conversations and the discomfort or uncertainty that can arise in this work.

Traditional business and marketing techniques are very similar to diet culture: they use scarcity tactics, fear, and shame to prey on people's insecurities.
Traditional nutrition training is also very similar: we are taught to "fix" people, assuming that something is wrong with them (hint: it's really a problem with our culture).
(This happens to our clients, but it also happens to us as clinicians: I have 100% made business decisions from a place of scarcity, fear, and shame. And it did NOT feel good.)
But there is a different way to do business. Let's challenge the 'status quo' in nutrition care and in business. 
Let's reframe what is possible as a dietitian
The Liberated Clinician is for you if:
You're a weight-inclusive/intuitive eating-aligned clinician who has a business, but it's not getting the traction that you want.

You have been using intuitive eating with your clients, but feel like you want to go deeper.

You want to deepen your commitment to social justice and build a more sustainable, inclusive business.

Traditional marketing techniques feel icky to you, and you know you don't want to do it "like that", but you're unsure how to navigate building a business differently.

You feel "stuck" and aren't sure where to go next with your business or practice.

You're feeling isolated or lonely and are looking for support and community.
You struggling with confidence issues, self-doubt, and/or "imposter syndrome" (quotes are there for a reason!).

You're afraid of messing up or doing things "wrong" which is keeping you feeling stuck and unsure.

You have been feeling burned out, unhappy, and/or unfulfilled and want to be able to feel passionate and excited about your work again.

You want a brave space to unpack, engage with and discuss various topics in the weight-inclusive space and the business world.

You're looking for personalized support, advice, feedback, and confidence to build and grow your nutrition business.

You want to do all of the above while sharing, connecting, and collaborating with other clinicians. 
The Liberated Clinician may not be a fit for you if:
You're practicing from a weight-centric approach, selling weight loss, fat loss, and body transformation, or are coaching people to use restrictive eating practices like macro counting, intermittent fasting, etc. (I'm all about helping people approach nutrition from a place of self-care, using their own body cues/connection - along with some brain knowledge - to decide when, what, and how much to eat)
Money, growth, and power are the main drivers for you when it comes to running a business. (I value making a living AND building a justice-oriented business that helps others.)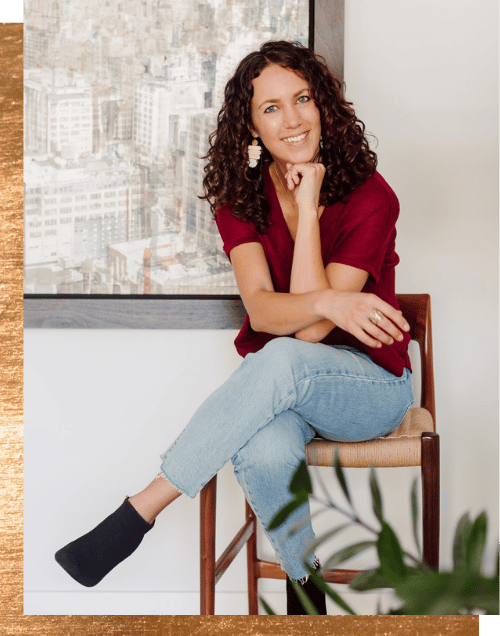 Alissa Rumsey, MS, RD, CDN, CSCS (she/her)
Alissa is a registered dietitian, certified intuitive eating counselor, and the author of Unapologetic Eating: Make Peace With Food and Transform Your Life.
She is the founder of Alissa Rumsey Nutrition and Wellness, a weight-inclusive nutrition practice that offers virtual counseling, group programs, and online trainings to support people in breaking free - both individually and collectively - from body-based oppression. Through their work, Alissa and her team help people liberate themselves from dieting, cultivate a peaceful relationship to food and their bodies, and live a more authentic, connected life.
Alissa is also passionate about empowering dietitian entrepreneurs to confidently start, grow and scale their businesses. She is the founder of the Dietitian Entrepreneur Foundation Course, an online training program that teaches clinicians how to set up and launch their nutrition business. She is also the founder of the Dietitian Entrepreneur Mastermind Retreat and from 2017 to 2020 she hosted over a dozen 3-day in-person workshops to help dietitians from around the country start and grow their businesses.
Alissa's expertise has been featured in hundreds of media outlets and she speaks regularly at events, online trainings, and conferences around the country including the Academy of Nutrition and Dietetics Food and Nutrition Conference and Expo (FNCE), Today's Dietitian Symposium, and multiple state Academy meetings including Texas, Washington-Oregon, Florida, and New York.
Alissa calls New York City home and spends her free time exploring the city's food scene and searching for patches of green space to sunbathe in.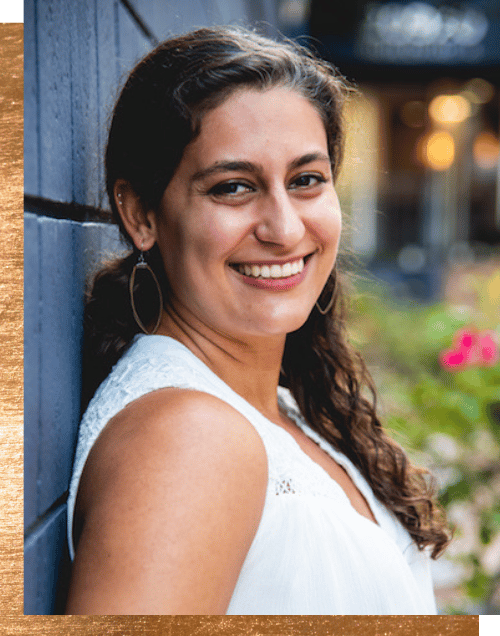 Jasmine Hormati, MS, RD (she/her)
Jasmine is a registered dietitian and certified intuitive eating counselor based in New York, New York. In addition to being the co-facilitator of The Liberated Clinician, Jasmine is an associate dietitian at Alissa Rumsey Nutrition and Wellness and also works on a variety of projects.
Jasmine uses an intuitive eating and Health at Every Size® (HAES®) approach to help her clients heal their relationship with food, their body, and reclaim their inherent worth. She specializes in disordered eating recovery and body image work for all ages, including family feeding, baby-led weaning, and the division of responsibility. She also integrates cooking and meal planning into the intuitive eating journey.
In addition to her work with Alissa, she is the cofounder of mendinground nutrition & yoga. Prior to joining Alissa and her team, Jasmine worked as a manager for Morrison Healthcare at Harbor-UCLA and consulted on various intuitive eating and HAES-aligned nutrition projects.
Jasmine earned her Bachelor of Science degree in Conservation and Resource Studies from the University of California, Berkeley and her Master of Science in Nutrition and Public Health from Teachers College, Columbia University. She is also a Certified Intuitive Eating Counselor. In her free time, she enjoys hiking, yoga, cooking/baking, and playing board games.
Hi, I'm Jasmine Hormati - a dietitian, intuitive eating counselor, and owner/co-founder of mendinground nutrition & yoga.
I always knew I wanted to have my own practice, but I kept hearing the message that I should get a few years of clinical experience before starting my own business. I knew that wasn't for me though. I knew that I wanted to help people using an intuitive eating and weight-inclusive approach. I knew that I wanted to have flexibility in my work and personal life.
After attending Alissa's Entrepreneurship Retreat in 2020, I felt inspired and energized to get my practice started. The things I learned in the retreat were super helpful and provided so much information. I also felt stressed about ALL THE THINGS I had to do to get started. I wondered if I really should work in clinical to get more experience first. I doubted my abilities. Who was I to charge what I wanted being a newer dietitian?
I found myself going deep into rabbit holes trying to do this "right" and let my perfectionism get in the way of launching. Luckily my business partner, Autumn, helped pull me out of it.
Talking to other business owners, getting mentorship, and investing in my business helped me feel more confident in what I'm doing. I didn't feel so alone in this space. I also learned that I'm one of those people who likes to know a little bit about everything when it comes to running a business - website development, legal, finances and taxes, marketing, etc.
This also means that there's always something to do... as soon as I cross something off my to-do list, more things are added. I'm learning how to set boundaries, be okay with 'B+ work', and building a practice that works for me so that I can show up for my clients who need support.

Guest Teachers for the 2022 Cohort: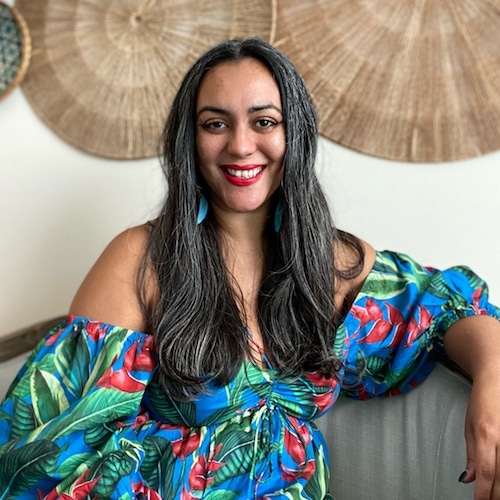 Eva Glamaris, BSN, M.DIV, M.A, PCC (she/her)
Foundations of Sacred Inclusion: A Framework for Creating Safer and Inclusive Spaces for BBIPOC
Nurse. Theologian. Mental Health Therapist. Military Chaplain. Pastor. Life Coach. Writer. Businesswoman. Educator. Facilitator.
Racially profiled. Wrongfully accused. Physically assaulted.
All of these experiences have informed the way Eva shows up in the world as an instrument of liberation in a space that is bound by power and fear. As the creator, educator, and facilitator of Sacred Inclusion, Eva holds the space for deeper exploration, taking sincere, committed white women leaders through a journey that addresses the conscious & unconscious ways in which harm is perpetrated toward people of color (POC) so they can learn to create truly inclusive and safer spaces.
Eva will be teaching the Foundations of Sacred Inclusion class, an anti-racism training that covers the 10 foundational principles of liberatory work. These principles are foundational to any anti-oppressive, liberatory, and transformational work.⁠ Eva's Foundations class invites you to explore and examine your motives and the WHY for desiring safer, inclusive spaces. It is a mind-heart-body-soul type of class.⁠ ⁠
"If you take the time, make the space to really sit with these principles and answer the questions from a place of openness, honest vulnerability, and devotion, you will have begun the journey of undoing, unlearning, unhooking, and dismantling the systems of oppression that keep us bound in fear and separation. ⁠You will have begun preparing yourself to root into The Work." ~Eva Glamaris
Following the Foundations class, Eva will be facilitating two processing sessions - one for the entire group and one specifically for BBIWOC group members to gather, share, discuss, and support one another in building an anti-oppressive business.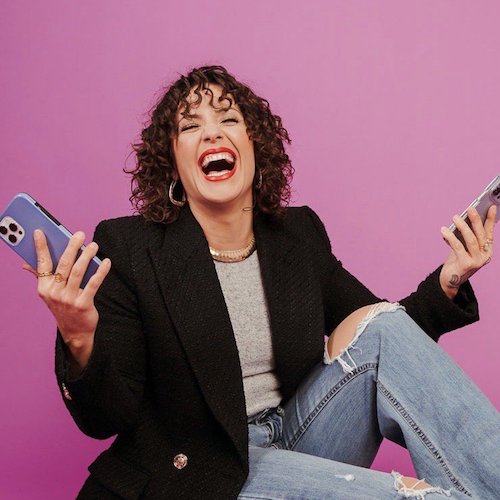 Allie Mason, Founder of Something Greater Social (she/her)
Instagram Intensive Workshop
Allie is an Instagram expert, researcher, and experienced copywriter and content producer having worked in government, journalism, wellness, radio and television production, and entrepreneurship for more than a decade. She holds a BA with Honors from St. Francis Xavier University and a Graduate Diploma (a Masters-level, skills-based program) in Journalism from Concordia University in Montreal, Canada.
Allie's areas of expertise include strategy, content creation, and branding for coaches, authors, speakers, and who lead with a holistic approach to business. She prioritizes social impact and authenticity in her copywriting, and organic growth without compromising engagement.
Her company, Something Greater Social, helps mission-based, socially-conscious entrepreneurs leverage their expertise to build an organic online presence and thriving, loyal, Instagram community driven by authenticity, expertise, and valuable content. We have never and will never buy followers, use bots for engagement, or ask you to sacrifice your morals and authenticity for vanity metrics.
Allie will be teaching the Instagram Intensive Workshop. A lot has changed since Instagram began, from new posting formats (especially reels and live groups), tagging options, paid partnerships, and the notorious algorithm. Allie will teach you how to create value-driven content that converts, share her favorite tools to streamline your efforts and explain how to use and interpret your metrics to improve your conversion. Plus she'll share how to leverage your expertise and experience, content, and authenticity to create an online presence that's true to who you are so you can create an Instagram presence that feels as good as it looks.
Topics covered include the below + we'll have a 30-minute Q&A with Allie.
Content that Converts
Engagement & Authenticity
Metrics That Matter
Tools That Help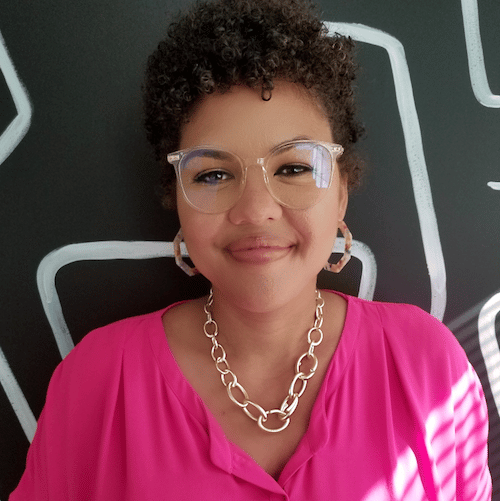 Whitney Trotter, MS, RDN/LDN, RN, RYT (she/her)
Guest Supervisor
Incorporating anti-racism and trauma-informed care into ED treatment.
Whitney is a Registered Dietitian and RN, Anti-racism Educator/Consultant and Human Trafficking Activist. She bridges the gap between social justice, anti-racism, and health so that clinicians can be powerful advocates for their BIPOC clients.
Whitney serves dietitians and other clinicians in developing the tools and knowledge they need to appropriately treat Black and brown people with eating disorders while educating them on the relevance of systemic racial disparities in their diagnosis and treatment, so they can move from being simply "inclusive" in their practice, to becoming fully proactive anti-racist in their work.
"Dietitians, in general, receive very little training on cultural sensitivity or how to navigate the barriers that BIPOC clients face while accessing treatment at eating disorder facilities." ~Whitney Trotter
Whitney loves talking about and helping clinicians acknowledge, understand, and dismantle the ways in which supremacy can and does impact food and our bodies.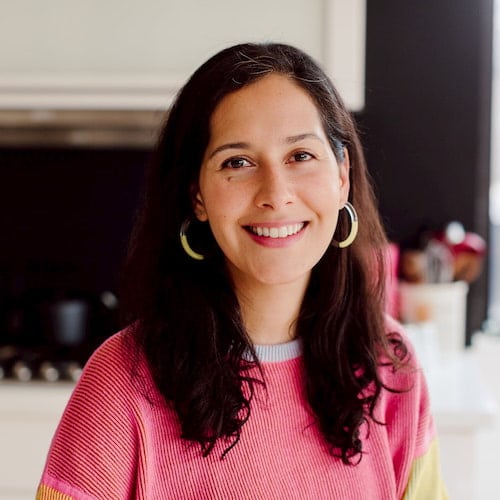 Carolina Guízar, MS, RDN, CDN (she/her)
Guest Supervisor
Integrating medical nutrition therapy (MNT) with weight-inclusive care.
Carolina is a Mexican-American Registered Dietitian Nutritionist and certified intuitive eating counselor with a private practice in New York City.
She works with individuals who are recovering from diet culture and want to cultivate a more peaceful relationship with food and their bodies. She specializes in eating disorders, disordered eating, GI conditions including IBS, PCOS, diabetes, and heart disease, and brings a non-diet approach to her work with these populations.
She works through an anti-racist, feminist, and social justice lens because without an understanding of systems of oppression, healing is incomplete.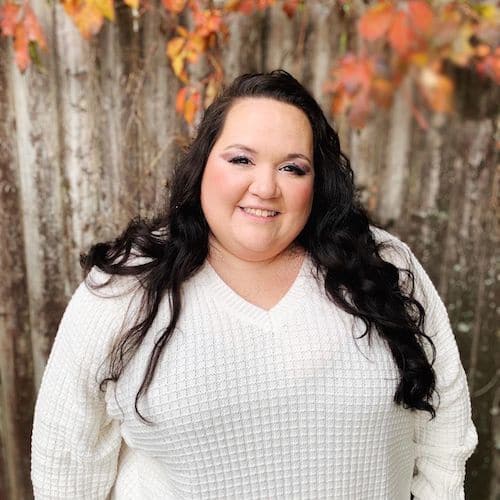 Brianna Campos, LPC (she/her)
Guest Supervisor
Helping clients with body image and weight concerns through a weight-inclusive lens.
Brianna (or Bri) is a Licensed Professional Counselor in New Jersey. She has worked with clients in Eating Disorder Recovery for 6+ years and has a special interest in body image. She has also taught Introduction to Eating Disorders as an adjunct professor. She is passionate about using the Health at Every Size (HAES) paradigm when it comes to helping clients find freedom with food and peace with their current body.
Brianna is passionate about effective supervision and has since taken the NJ State Licensure Supervisory Course. She is excited about helping other providers to become confident in their work with body image so that more people can have the help they need in making peace with their body.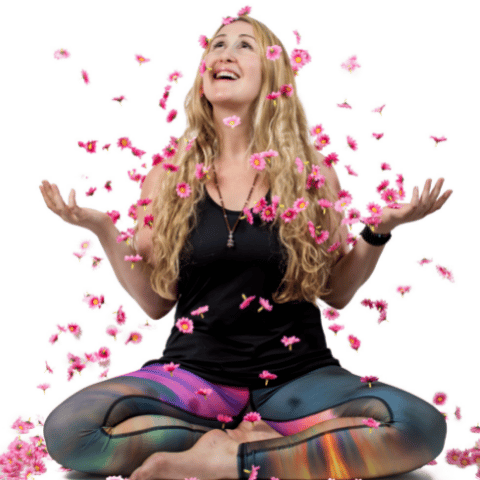 Blair Silverman, MS, RDN, CDN, RYT-500 (she/her)
Teaching Meditation, Yoga, Breathwork, and Grounding Techniques
Blair is a Registered Dietitian and Certified Intuitive Eating Counselor. She owns and operates Blair Silverman Integrative Wellness Solutions, which provides virtual support for those struggling with eating disorders, disordered eating, and anyone trying to heal their relationship with body and food.
Blair is also a 500-hour ISHTA certified yoga teacher, 500-hour certified UZIT (formerly Urban Zen Integrative Therapist), certified Meditation teacher/guide, and Reiki "Master".
With her integrative toolbox, she has helped to support patients and staff at NewYork- Presbyterian and Mount Sinai Beth Israel, camp counselors at Kids Need More, provided ongoing self-care workshops for the social workers at CancerCare, and led yoga classes for students and staff at Teachers College, Columbia University.
Not only does Blair pull from her experience working in higher levels of care for eating disorder treatment, but she is also informed having gone through the recovery process herself. She is thereby able to work with her clients in a compassionate, trauma-informed, non-judgmental manner through a weight-inclusive and anti-diet lens.
Her expertise lies in integrating laughter, spirituality, and mind-body practices to aid clients on their path to recovery.
Blair will be teaching bimonthly guided meditation, yoga, and breathwork classes to help us practice resting, relaxing, and other regenerative practices. She'll also be providing you with training and techniques that you can use to help your clients practice grounding and mindful self-awareness.
There is a different way to do business.
Let's challenge the 'status quo' in nutrition care and in business. 
Let's reframe what is possible as a dietitian.

If you feel like The Liberated Clinician would be a good fit for you but finances are an issue, we offer scholarships for 10-20% of the people in the group.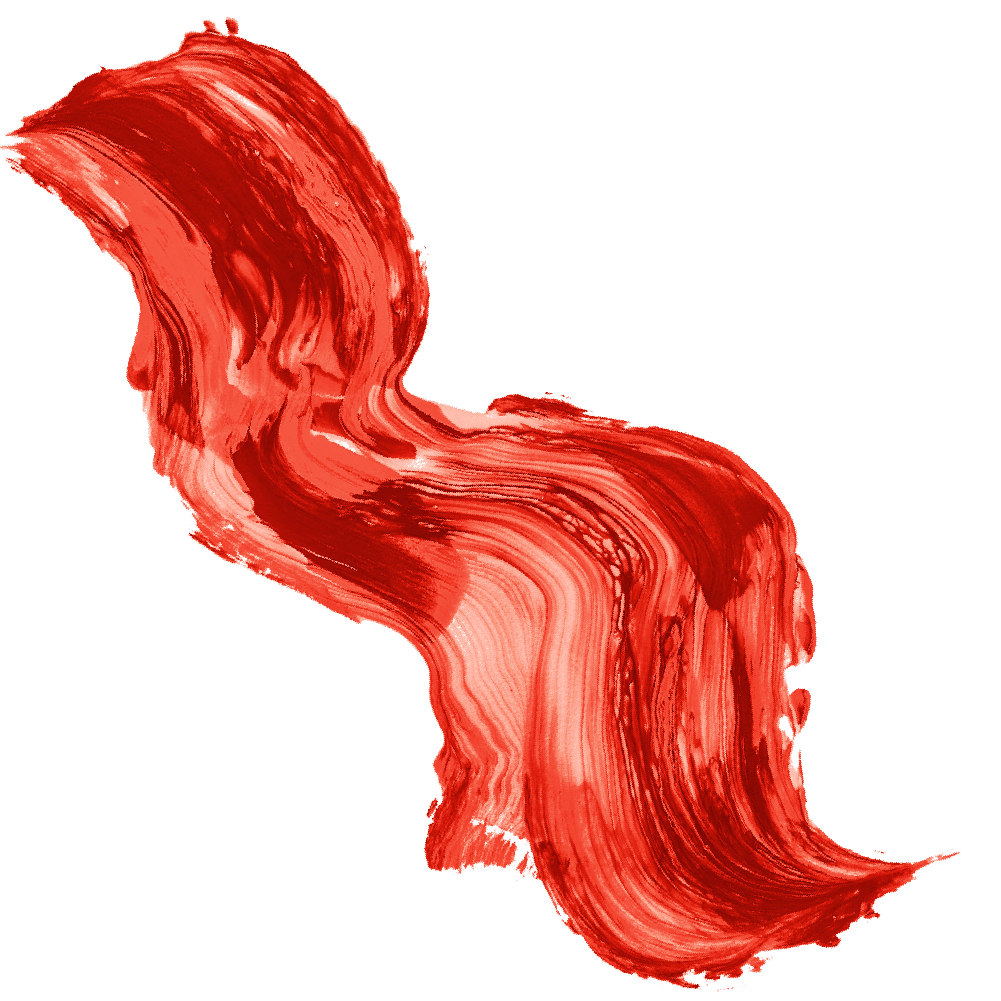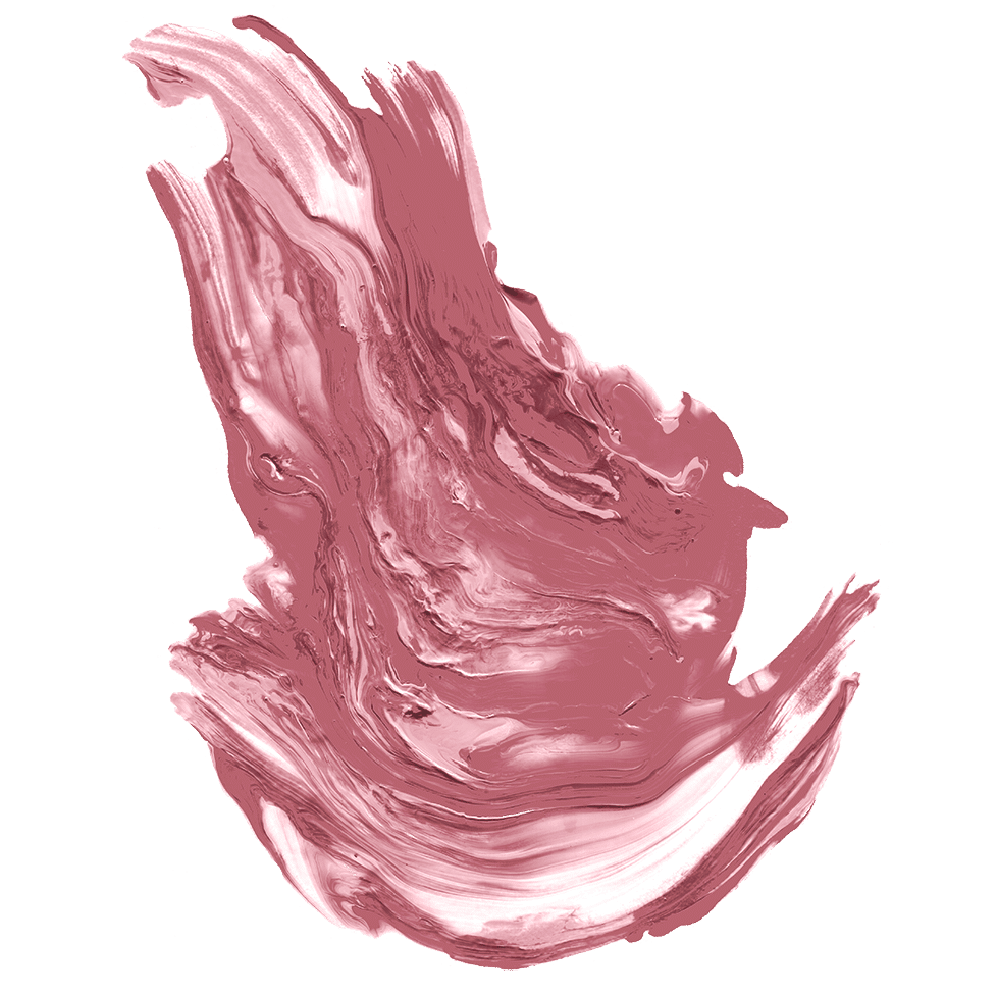 Frequently Asked Questions