Snacking just got easier. Get my top
25 high protein snack recipes!
Struggling to Find Balance?
I help people who are frustrated with dieting change their relationship with food in order to lose weight once and for all. I teach my clients how to rediscover the joy of eating through guided nutrition coaching, mindful eating exercises, personalized meal planning, and weekly support. My goal is for you to develop long-term, sustainable lifestyle habits, no deprivation required.
Get In Touch
Get started with a free phone consultation, where we'll talk more about your challenges, your health and nutrition goals, and what I can do to help you. Together we will decide which of my programs is right for you.
Initial Session
In our first session, we'll spend an hour together talking about your health and nutrition history, your needs and your goals. Together we will develop an action plan to help you reach both your short term and long term goals.
Ongoing Support
Behavior change doesn't happen overnight. We will meet on a regular basis to work on your action plan and goals, step by step. I'll be there for ongoing support and accountability as you make sustainable nutrition and health changes.
What people are saying:
"Best thing,  I don't feel like depriving myself,  having to eat in a way that I can only do for a limited period of time, or having to count calories, nutrients. Frankly, I feel my focus shifted to eating more: e.g., what healthy fats or proteins I can add to meals to make sure that I don't have to feel hungry."

—Sarah M.
Read more …
"As someone who likes to eat out and is frequently on the go, I knew I needed help figuring out how to navigate my eating around my busy lifestyle. Alissa was perfect for this! With her guidance, I was able to develop a customized eating plan that was specifically designed to meet my needs.  She is the perfect coach and balances encouragement with accountability."

—Michelle H., Connecticut
Read more …
As a busy New Yorker and lover of all things food, I know how difficult it can be to find a balance between health, work, family, and your social life. My mission is to people overcome their obstacles to develop sustainable lifestyle habits and rediscover the joy of eating, without guilt, shame, or deprivation.
Learn More
I want a FREE nutrition consultation
Let's see how I can help you reach your goals.
Fill out the form below to schedule your complimentary 10-minute phone consultation.
From The Blog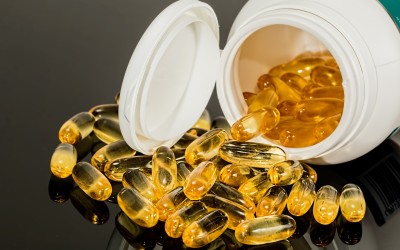 Workout supplements aren't just for serious athletes or guys who hang around the weight room. The American College of Sports Medicine estimates that 40-50 percent of recreational athletes take vitamin and mineral supplements to help improve exercise and training outcomes. The most common: antioxidants including vitamins A, C and E and the mineral selenium. But does mixing antioxidants and exercise help your goals, or hinder them?
First, what's an antioxidant?
Antioxidants are substances that help fight free radicals, a byproduct of oxidation, a normal chemical process that occurs in the body every day after exposure to pollution, cigarette smoke, stress, or in this case, exercise. Free radicals have been linked to many chronic diseases, including cancer and heart disease. Research suggests that a diet rich in foods naturally high in antioxidants, including fruits, vegetables and whole grains, is associated with better health outcomes.
So what's the deal with antioxidants and exercise?
Working out puts stress on the body and can damage muscle tissue, leading to an increase in free radicals. Research on the effects of antioxidant supplements — such as vitamins A, C and E — on muscle damage shows that these supplements may decrease oxidative stress. This has lead many in the exercise community to believe that antioxidant supplementation post-workout may result in quicker recovery and less muscle soreness. 
But…
Two recent studies suggest that antioxidant supplementation after exercise could delay recovery and may even lead to muscle injury.
Please explain.
A 2014 study looked at 54 healthy men and women, who had been running or cycling recreationally between one and four times per week for 6 months, and divided them into two groups. One group received daily supplementation with 1,000mg of Vitamin C —the same amount found in one packet of Emergen-C— and 235mg of Vitamin E, while the other group received placebo pills.  The study found that those who received the antioxidants had smaller endurance gains compared to those who received the placebo.
A similar response was shown in a study that looked at the effect of antioxidant supplements — same dosage of vitamins C & E as the study above — after 10 weeks of progressive strength training. At the end of the study, all 32 participants showed an increase in muscle size, but the antioxidant group made fewer strength gains than those who received the placebo.
What's the deal?
Researchers aren't sure why antioxidants affect your body's reaction to cardio exercise or weight training, but they suspect that there may be a difference between free radicals generated by exercise and those generated by, say, pollution. The latter is definitely harmful, but it may be that exercise free radicals are actually essential to improving your fitness level.
So, to supplement or not to supplement?
I vote no. While these studies were small, there doesn't appear to be any benefit to supplementing in an attempt to maximize your workout gains. The best advice: focus on consuming a varied diet rich in fruits, vegetables, whole grains, legumes, nuts and seeds, and leave those antioxidant bottles on the shelf.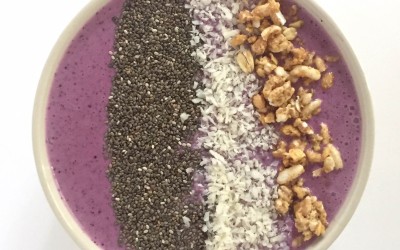 In theory, smoothies are the perfect breakfast or mini-meal: quick to make, portable and an easy way to use up any slightly-past-its-prime produce you've got in the fridge. But any time you're just "throwing" things together, calories, fat, and sugar can add up fast, which means you may end up drinking something that more closely resembles a milkshake. Delicious? Yes. Good-for-you? Maybe not. But, if you follow this recipe for building the perfect smoothie, I guarantee you'll get it right every time.
Here are the five steps to building the healthiest smoothie. 
Step 1: Measure your fruit
Fruit certainly has a lot of health benefits, but as with any food, it's possible to overdo it. Too much of any sugar — including the natural sugars found in fruit — causes an uptick in insulin, the hormone responsible for fat storage. To keep insulin levels steady, you need to pull out a measuring cup.
Build it: Add 1 cup of fruit or mixed berries. That should be enough to sweeten your drink without adding too much sugar to the mix. If you really like your smoothie sweet, add no more than 1 tablespoon of honey. But try making one without the honey and see what you think. You might be pleasantly surprised to find that it's sweet enough with just the fruit.
Step 2: Pick a green (or two)
Pump up the antioxidant content of your smoothie and get half your recommended daily intake of vegetables in one go by throwing in your favorites. Vegetables help to balance out the sugar from the fruit while adding fiber, which will help you feel satisfied and energized.
Build it: Add 1-2 handfuls of vegetables. If the whole greens-in-your-smoothie thing seems suspect, start with spinach. It's virtually flavorless so you won't even taste it. Other vegetables that work well: any other dark leafy green — kale, swiss chard, etc. — cucumber, celery, beets and carrots.
Step 3: Choose a protein
Protein helps to slow digestion, keeping your blood sugar and energy levels stable throughout the day. Without protein, your smoothie is really just a juice, which is OK if you're planning to eat something in addition, but if this is breakfast, you need the protein to jumpstart your day.
Build it: Add 4-6 ounces of plain Greek yogurt or soy yogurt, cottage cheese or tofu, or 8 ounces of soy or cow's milk. Note: nut milk (cashew, coconut, almond) are usually very light on protein, containing only about one gram per cup.
Step 4: Add healthy fat
Fat not only boosts satiety, it's essential for vitamins A, D, E and K to be absorbed. These important nutrients are found in fruits and vegetables and won't be fully absorbed by the body unless some fat is present.
Build it: Include 1-2 tablespoons of nuts (walnuts, almonds, nut butter) or seeds (flax, hemp, chia), or toss in a few slices of avocado. If you went with a whole-milk dairy for your protein choice, stick to 1 tablespoon of nuts or seeds as you're already getting some fat from the milk or yogurt.
Step 5: Sprinkle on some spice
Take your smoothie up a level, by adding spices or extracts. It's a good way to mix up the flavor while still using the same ingredients, plus spices contain nutritional benefits of their own.
Build it:  Sprinkle in ground spices like cinnamon, turmeric, nutmeg and cardamom, or toss in fresh ginger for a digestive boost. Extracts like vanilla or almond bring out a natural sweetness, with no added sugar. Start small, with 1 teaspoon or less, and add more to taste.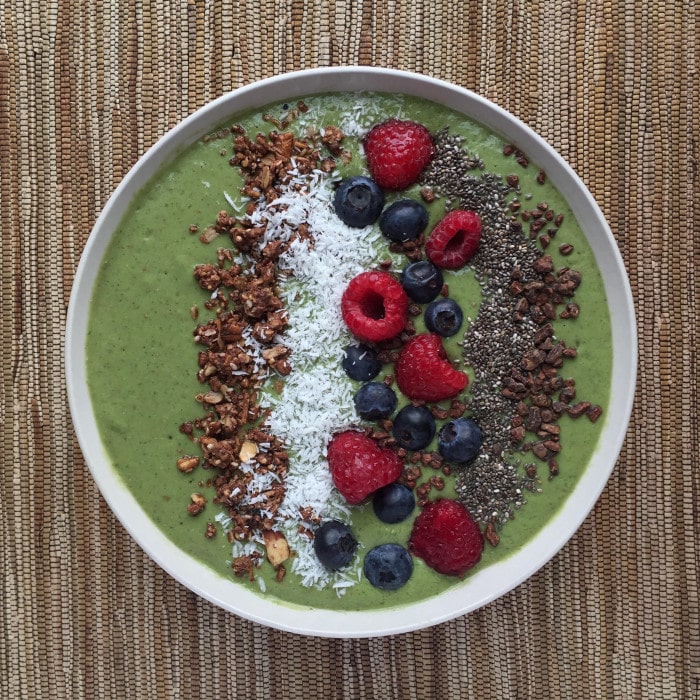 Looking to up your smoothie game even more? Check out these delicious and nutritious smoothies: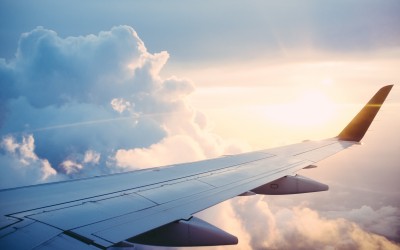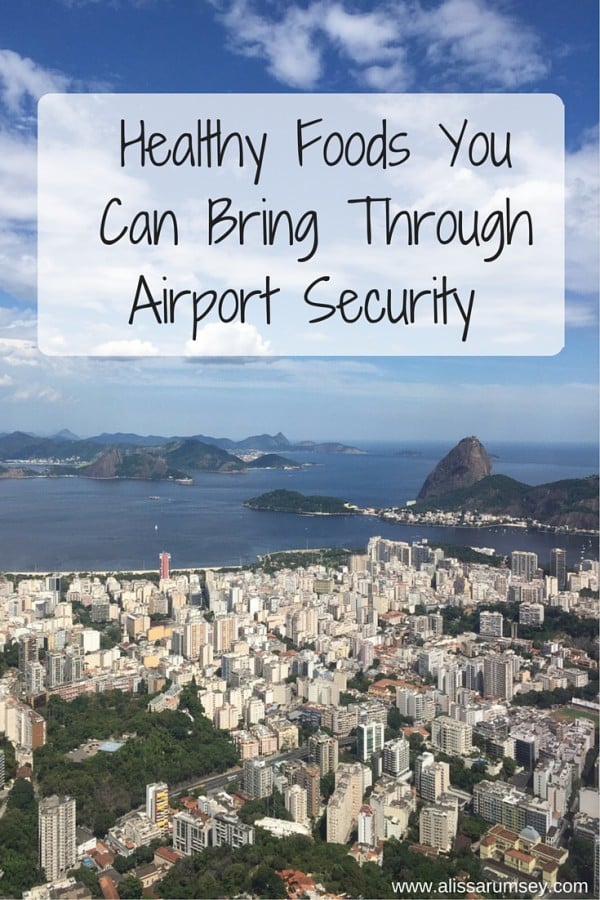 There's nothing like making it to the airport and through security, then realizing your options for in-flight food comes down to chips, pretzels, or candy bars. Prepping your own food may be far from your mind when you are packing for a trip, but there is are many benefits to bringing your own snacks and meals. Not only will you eat healthier, but you won't waste money on overpriced airport food, and you'll always be prepared in case there is a delay or you're stuck sitting on the tarmac.
Because the TSA is so strict with carry-on baggage rules, many people don't realize that you can bring most foods through security with no problem. The only things you need to avoid are larger jars or bottles of anything liquid or gel-like, such as yogurt, sauces, dressings, etc. The TSA has a good overview of traveling with food here.
With all the traveling I've been doing this year, stocking up on healthy foods is always top of my list before a trip.

Here are some healthy foods you can bring through airport security.
Snacks You Can Bring Through Airport Security 
Nuts + dried fruit – choose unsalted nuts, and stick to a one-ounce serving (about 22 almonds,

14 walnuts

or 16 cashews)

Beef jerky – pick one without nitrates or MSG, such as

Krave

,

Kooee Snacks

, or

Chefs Cut

Cut up raw vegetables – if the airport sells hummus, purchase a small container to pair with your veggies

Dried chickpeas or beans – bring a few bags, or easily

make your own: rinse and dry a can of chickpeas, toss with 2 tablespoons olive oil, salt, pepper and other spices, and roast at 450 degrees for 20-30 minutes or until crispy.

Whole grain crackers + cheese – pack a few slices of cheese or cheese sticks

Fresh fruit – apples, pears, or sliced pineapple holds up well

Nut butter – TSA-compliant individual packets (usually about 1.1 ounces) make it easy to snack
Flying for over five hours? Pack a more substantial meal, so you don't have to rely on the highly processed airport or airline foods.
Meals You Can Bring Through Airport Security 
Grain-based salads – these hold up well and can be eaten at room temperature. Choose a grain such as quinoa, faro, barley or brown rice and try one of these variations:

Farro with white beans, roasted broccoli, diced tomato, olive oil and balsamic

Quinoa with shredded carrots, bell peppers, chickpeas and avocado.

Brown rice with cucumbers, pineapple and dried cranberries tossed with a lemon and olive oil vinaigrette

Leafy green salads – these hold up well for a few hours. Pack full of your favorite veggies and fruit, plus a protein source: turkey, black beans, chicken or tuna. Dress the salad lightly before you leave home, or grab a small packet of dressing and stick it in your liquids bag.

Lentil or bean salads – lentils and beans hold up well and can be eaten cold or room temperature. Toss with veggies, and an olive-oil based vinaigrette for a high protein and fiber meal.

Sandwiches – choose whole grain bread or pitas, and pair with your favorite sandwich meats or grilled chicken, along with hearty veggies like cucumbers and onion that won't get soggy.

Oatmeal packets – while I typically recommend old-fashioned rolled oats, quick-cooking oatmeal packets are great for airplane travel. Simply ask for hot water when the beverage cart comes around, stir in your oats, and voila! Choose plain oatmeal, and bring along a handful of nuts, dried fruit, and chia or hemp seeds – these will add some fat and protein to keep you full.
For safety purposes, perishable foods such as meat, poultry, and cheese shouldn't be out at room temperature for more than a few hours. As long as you plan on eating at the airport, or soon after boarding the plane, this won't be a problem. For longer flights, consider packing a small cooler (ice packs are allowed to go through security if they're completely frozen).
Airport travel can be hectic, but with a little advanced planning, you can travel prepared with healthy snacks and meals to make your flight a little bit smoother. For more travel reading, check out 9 Ways to Stay Healthy While Traveling. 
Do you have any favorite travel snacks? Share them with me below!