Learn to tune into your body with my FREE Mindful Eating Exercise
If you struggle with the idea of loving your body and find that it feels like a foreign and unattainable concept, we get it. The true goal is that you start to move from a place of body hatred to a place of body respect so that you can take care of your body both...
read more
Food freedom and a better relationship with food are two of the benefits of intuitive eating...but what do those things mean exactly? Read on for 24 (relatable!) intuitive eating benefits that you can see as you move through this process.  Unlike dieting,...
read more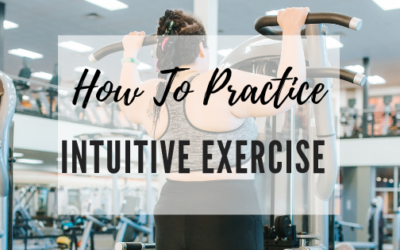 Movement is an important aspect in our day-to-day lives and it makes up the 9th principle of intuitive eating. The philosophy behind intuitive eating is applied to intuitive movement (referred to within this post interchangeably as intuitive exercise):  listen to your...
read more