As a nutrition entrepreneur, saying I have a lot on my plate would be an understatement. Over the past few years, I've relied on several different tools to keep me focused, efficient, and productive. If you're looking for ways to better focus and produce more work, in...
read more
A lot of attention is paid to paying attention to how full you feel, and how to stop eating when you feel that fullness. But by focusing only on fullness, we miss an important part of intuitive eating: satisfaction. Read on for the difference between fullness vs...
read more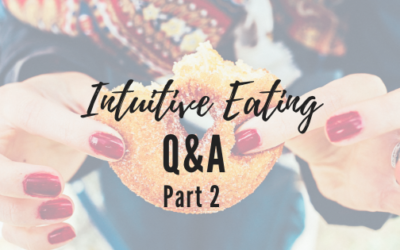 Intuitive Eating can be a difficult process, especially in the beginning. There have been a few questions that came through in my private Intuitive Eating and Body Image Support Facebook group (please join if you haven't already!) that I want to address today. Read on...
read more