Break the cycle of chronic dieting with my FREE Intuitive Eating Starters' Guide
The Health at Every Size (HAES®) approach to health is an alternative to the widely accepted weight-centric approach. In this post, we'll explore the answer to the question: What is Health at Every Size (HAES)? by examining the pitfalls of the weight-centric approach,...
read more
The Body Mass Index (commonly referred to as the BMI) has become the primary way that doctors and other healthcare professionals decide whether or not we are "healthy." If you're in the "overweight" or "obese" category, you're automatically told you need to lose...
read more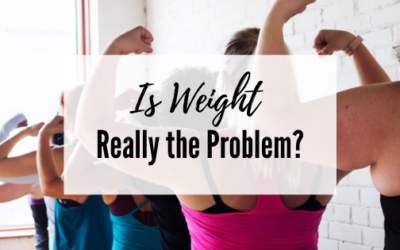 If you care about your health and the health of those around you, it might be a good time to ask yourself: Is weight really the problem? Read on to better understand where our focus on weight comes from (and no, it's not for the health, wellbeing, or self-confidence...
read more