Struggle with mindless eating? Download my FREE Mindful Eating Exercise
The holiday season can be really stressful. Pair that stress with the abundance of holiday parties and all the food and alcohol that you're around, and it can be a recipe for emotional eating. Learn how to cultivate multiple coping skills - that aren't just turning...
read more
As a nutrition entrepreneur, saying I have a lot on my plate would be an understatement. Over the past few years, I've relied on several different tools to keep me focused, efficient, and productive. If you're looking for ways to better focus and produce more work, in...
read more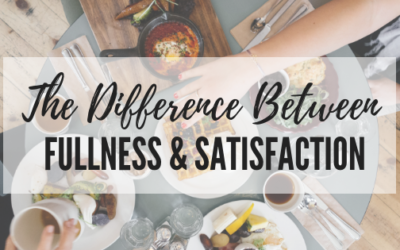 A lot of attention is paid to paying attention to how full you feel, and how to stop eating when you feel that fullness. But by focusing only on fullness, we miss an important part of intuitive eating: satisfaction. Read on for the difference between fullness vs...
read more