Learn to tune into your body with my FREE Mindful Eating Exercise
It's one thing to apply the principles of intuitive eating and reject the diet mentality, but for many, sharing these ideas with friends and in social situations can be a major point of stress. If you feel this way too, you are not alone! Building a strong support...
read more
If you've been around here a while you've probably seen the term 'diet culture' thrown around, but it's not always explained in detail. So, today I wanted to clear up any confusion and fill in the blanks by talking about what 'diet culture' actually is and what it...
read more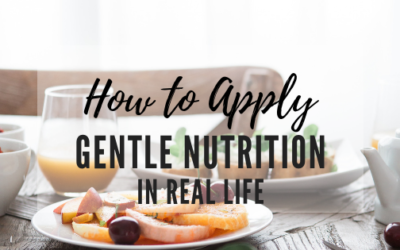 Today I'm sharing a few ways that you can apply the principle of gentle nutrition to intuitive eating, to help make nutritious meals easy and convenient. I've partnered up with the Florida Department of Citrus to bring you this post, meaning I was compensated for my...
read more