Break the cycle of chronic dieting with my FREE Intuitive Eating Starters' Guide
Dieting and diet culture can make cooking a not-so-enjoyable experience. When you're working to move away from diet culture, the kitchen offers a beautiful opportunity for healing and growth towards a healthy relationship with food. In this post, my intern (and...
read more
If you're socially isolating for Coronavirus, you may notice a change in your eating behaviors, stress levels, and how you feel about your body. All of this is normal! Read on for tips on how to manage your food and eating behaviors during the quarantine. ...
read more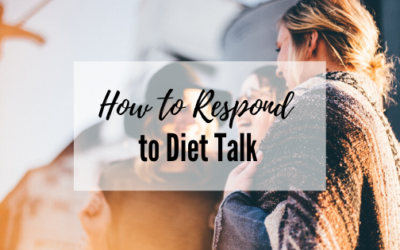 One of the most common conversations I've had with clients over the past month has been around navigating conversations around diets, dieting, weight in the height of diet culture – January. In this blog, I'm breaking down common situations where diet talk comes up and how you can respond.
read more