I'm Alissa Rumsey, MS, RD.
I'm a registered dietitian, certified intuitive eating counselor, food and body liberation coach, and the author of Unapologetic Eating.
I help people get free of the shame and pain of chronic dieting so they can live their most unapologetic, liberated lives.
My team and I offer virtual intuitive eating and non-diet nutrition coaching, group programs, and online courses to help you make peace with food and your body.
I also provide business coaching and supervision to dietitians and clinicians - learn more here.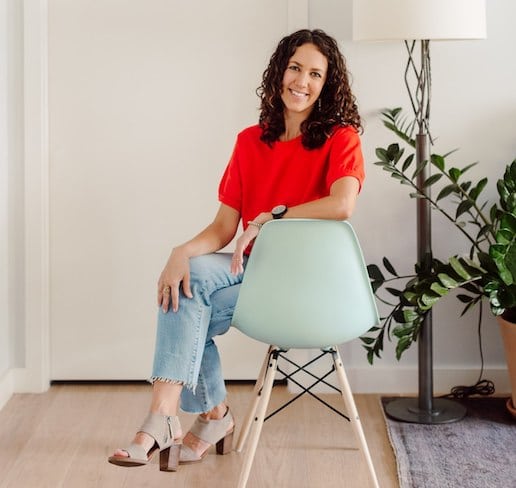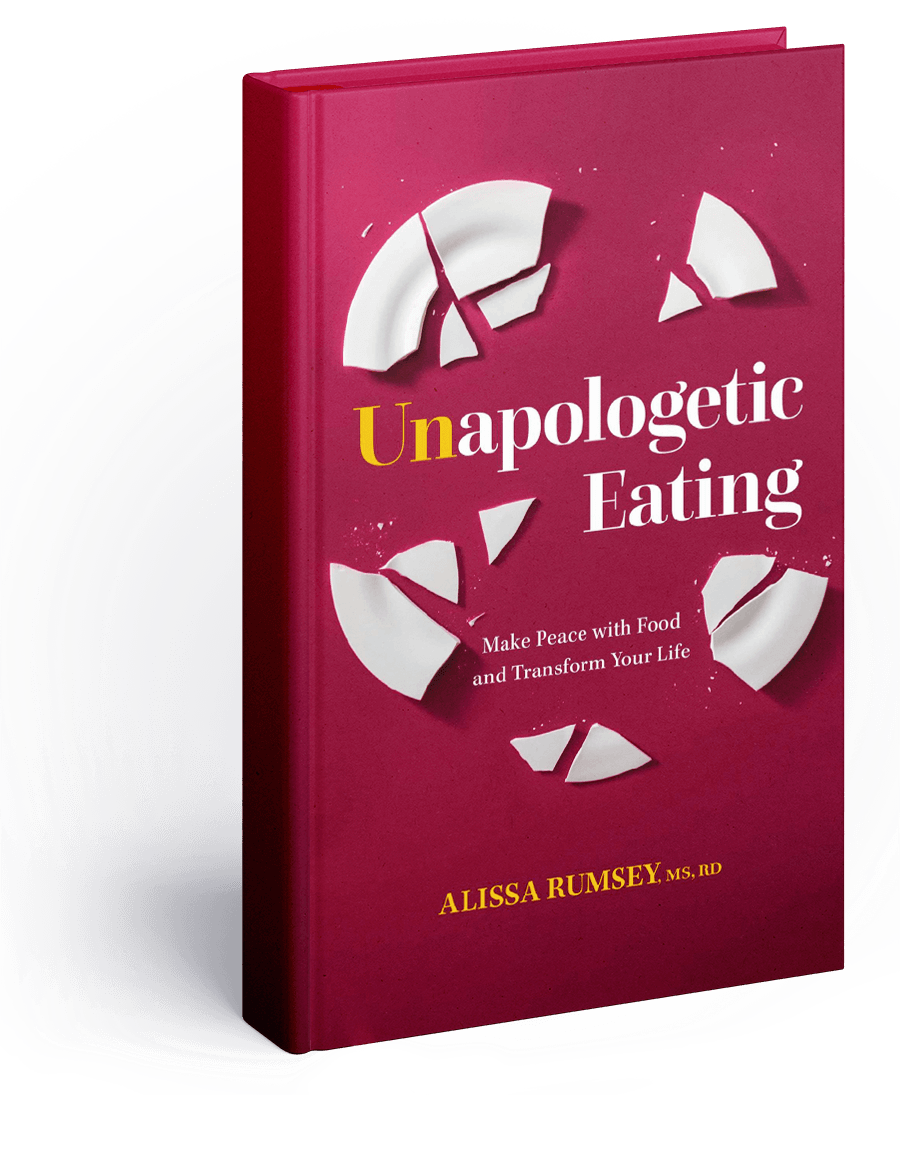 I wrote this book to encourage you to think outside of the arbitrary boxes that society has put you in so that you can find - and trust - who you really are deep inside.
Using food as the entry point, my book helps you explore more about yourself, your beliefs, your values, and what you truly want out of life so that you can find freedom and liberation, unapologetically.
Combining concepts of intuitive eating, body image work, mindfulness, self-compassion, somatic and embodiment work, and more - Unapologetic Eating will help you get free.

You'll find all this and more on my blog.