Start your best life now with my FREE
guide: 3 Steps to a Healthier You
Struggling to Find Balance?
I help people who are frustrated with dieting change their relationship with food in order to lose weight once and for all. I teach my clients how to rediscover the joy of eating through guided nutrition coaching, mindful eating exercises, personalized meal planning, and weekly support. My goal is for you to develop long-term, sustainable lifestyle habits, no deprivation required.
Get In Touch
Get started with a free phone consultation, where we'll talk more about your challenges, your health and nutrition goals, and what I can do to help you. Together we will decide which of my programs is right for you.
Initial Session
In our first session, we'll spend an hour together talking about your health and nutrition history, your needs and your goals. Together we will develop an action plan to help you reach both your short term and long term goals.
Ongoing Support
Behavior change doesn't happen overnight. We will meet on a regular basis to work on your action plan and goals, step by step. I'll be there for ongoing support and accountability as you make sustainable nutrition and health changes.
What people are saying:
"Best thing,  I don't feel like depriving myself,  having to eat in a way that I can only do for a limited period of time, or having to count calories, nutrients. Frankly, I feel my focus shifted to eating more: e.g., what healthy fats or proteins I can add to meals to make sure that I don't have to feel hungry."

—Sarah M.
Read more …
"As someone who likes to eat out and is frequently on the go, I knew I needed help figuring out how to navigate my eating around my busy lifestyle. Alissa was perfect for this! With her guidance, I was able to develop a customized eating plan that was specifically designed to meet my needs.  She is the perfect coach and balances encouragement with accountability."

—Michelle H., Connecticut
Read more …
As a busy New Yorker and lover of all things food, I know how difficult it can be to find a balance between health, work, family, and your social life. My mission is to people overcome their obstacles to develop sustainable lifestyle habits and rediscover the joy of eating, without guilt, shame, or deprivation.
Learn More
I want a FREE nutrition consultation
Let's see how I can help you reach your goals.
Fill out the form below to schedule your complimentary 10-minute phone consultation.
From The Blog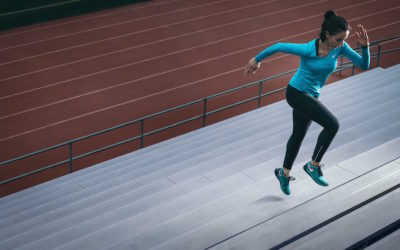 I gave up my gym membership over a year ago and I'm in better shape than ever. Here's how I make it work - and how you can too.  I used to be a gym rat. Ever since joining my first gym as a senior in high school, I was hooked on weight training and never looked back....
read more