Learn to tune into your body with my FREE Mindful Eating Exercise
The principles you learn for intuitive eating can be helpful for practicing intuitive movement (also referred to as joyful movement, intuitive fitness, or intuitive exercise). That said, the exercise space presents challenges of its own in regards to overcoming diet...
read more
Podcasts are a great way to dip into the world of intuitive eating, or to dig deeper into specific topics related to intuitive eating. Many of my colleagues who are experts in this area host fabulous podcasts. Here is a list of 17 of the best intuitive eating podcasts...
read more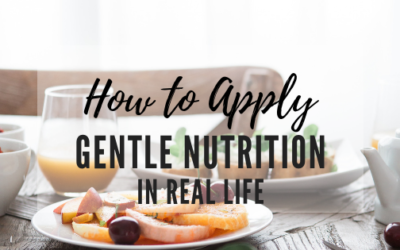 Today I'm sharing a few ways that you can apply the principle of gentle nutrition to intuitive eating, to help make nutritious meals easy and convenient. I've partnered up with the Florida Department of Citrus to bring you this post, meaning I was...
read more