Learn to tune into your body with my FREE Mindful Eating Exercise
When learning about intuitive eating you will often hear 'listen to your body', 'make peace with all foods' and 'all foods can fit'. These phrases may not resonate if you have food allergies, food intolerances or need to follow a medically-necessary diet. But there...
read more
Intuitive eating is an approach to health and food that has nothing to do with diets, meal plans, discipline or willpower. It teaches you how to get in touch with your body cues like hunger, fullness and satisfaction while learning to trust your body around food...
read more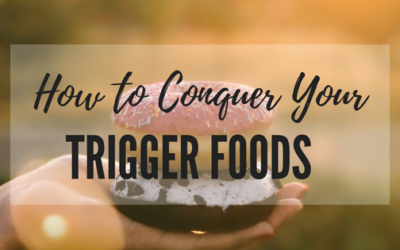 Is there really such a thing as food addiction? Is it possible to keep your trigger foods in your house and not overeat them? Read below to find out how to conquer your trigger foods and stop overeating (hint: it's not what you think!). If you're ready to take the...
read more