Learn to tune into your body with my FREE Mindful Eating Exercise
It's the beginning of January, so it's natural to want to start planning ahead and thinking about what you want to accomplish over the next year. Unfortunately, this planning gets clouded with all the diet messages filling our social feeds. Which is why I'm here to...
read more
Meal prep food photos and "inspiration" can be found all over the internet, but so often these posts promote rigid, restrictive ways of eating that are reminiscent of dieting. Moving away from dieting and towards intuitive eating doesn't mean that there can't be any...
read more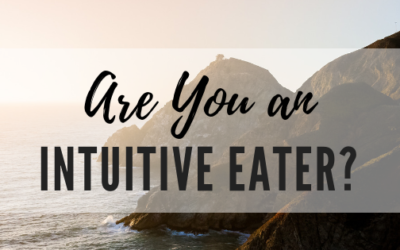 There are several different eating personalities - intuitive eating being just one of them. While intuitive eating is the end goal, chances are you aren't there quite yet. Here's how to figure out if you are an intuitive eater and - if not - what type of eater you are...
read more