Learn to tune into your body with my FREE Mindful Eating Exercise
Today I'm sharing a few ways that you can apply the principle of gentle nutrition to intuitive eating, to help make nutritious meals easy and convenient. I've partnered up with the Florida Department of Citrus to bring you this post, meaning I was compensated for my...
read more
Intuitive Eating is gaining more and more popularity and recognition in the world of nutrition. With more awareness comes more questions and curiosity. Part 4 of this Q&A series addresses more intuitive eating questions about the different types of hunger, how to...
read more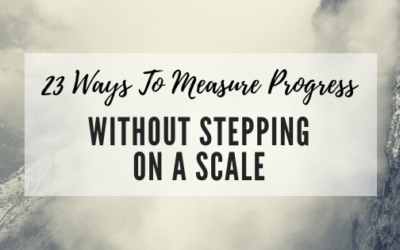 Last week I talked about why you should never weigh yourself. This week I'm bringing you part 2 of this series and am showing you ways to measure your progress (that aren't weight loss). So get ready to toss your scale and start tracking your progress this way...
read more