Product Description
Live Webinar Date: Dec 13, 2016   (3:00 PM – 4:30 PM EST)
*If you can't attend the live version, you'll have access to the recording for up to 1 year and will still earn the CEUs
Learning Need Codes: 5420, 5440, 5450
Target Audience: RDs, DTRs, Health Professionals
The webinar will cover:
Blenderized diet advantages/disadvantages

Decision tree to use when deciding if someone is an appropriate candidate for blenderized feeds

How to choose the appropriate type of blend

How to wean onto a blenderized diet

How to progress the blenderized diet 

Creating recipes for optimal nutrition

Checklist with blenderized feeding supply list

Blenderized feeding tips and tricks
Testimonials:
"Alissa combines evidence-based guidance with real-life scenarios. The information presented was something I was immediately was able to apply in my practice. Blenderized diets are becoming a bigger demand by patients and patient families, and it is essential that practitioners learn the latest in how this can be done in a safe and sustainable way."
–Angela Lemond, RDN, CSP, LD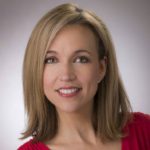 "Working in oncology, I am often asked about more integrative tube feeding therapies. Prior to Alissa's talk, I didn't know where to start. After attending, I clearly understood how to begin my patients on a blenderized diet and manage their feeding plan, transitioning them from traditional formula to real food and troubleshooting any issues that may arise. You will walk away knowing that you have the tools and skills needed to guide a patient who wants to do blenderized feeds. This is a great resource for nutrition professionals and students!" 
-Jackie Topol, MS, RD, CSO, CDN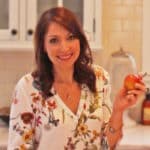 About Alissa:
Alissa Rumsey worked at New York-Presbyterian Hospital for six and a half years as a nutrition support specialist with critically ill adults. She then developed Alissa Rumsey Nutrition & Wellness Consulting to help others improve their health and well-being. She has successfully transitioned dozens of patients to a partial or full blenderized diet and has seen first-hand the health benefits that come from using whole, real foods via feeding tubes. Alissa has given seminars on the blenderized diet around the country, and most recently founded BlenderizedDietRD.com. For more about Alissa, click here.