How to Apply Gentle Nutrition In Real Life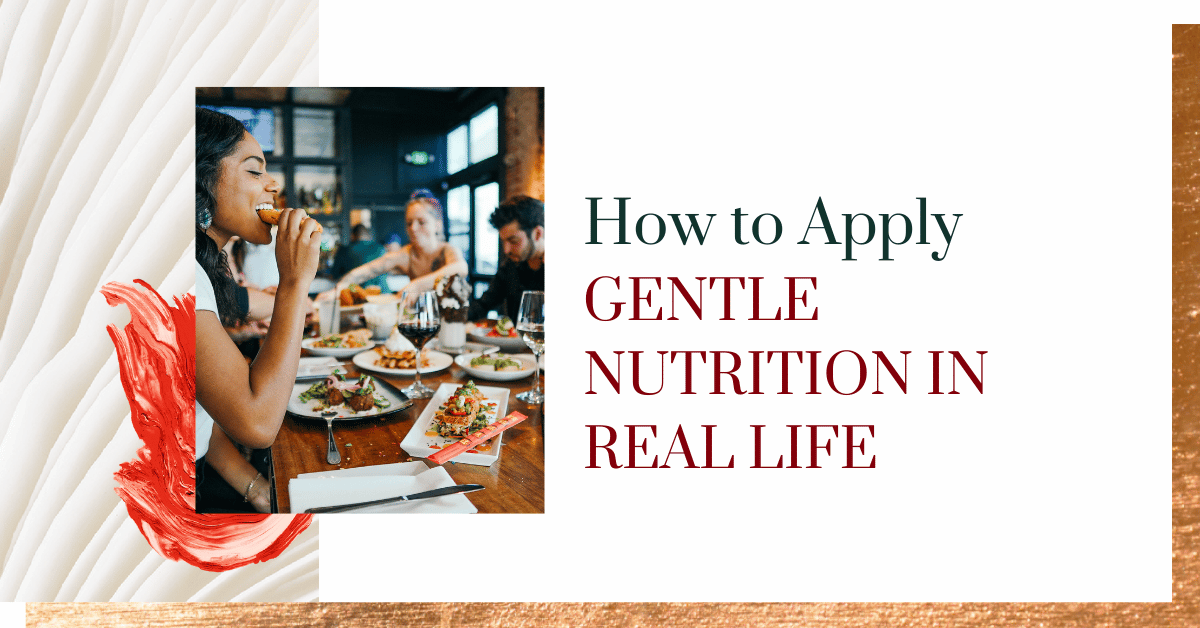 Today I'm sharing a few practical ways that you can apply the principle of gentle nutrition to intuitive eating, to help make nutritious meals easy and convenient.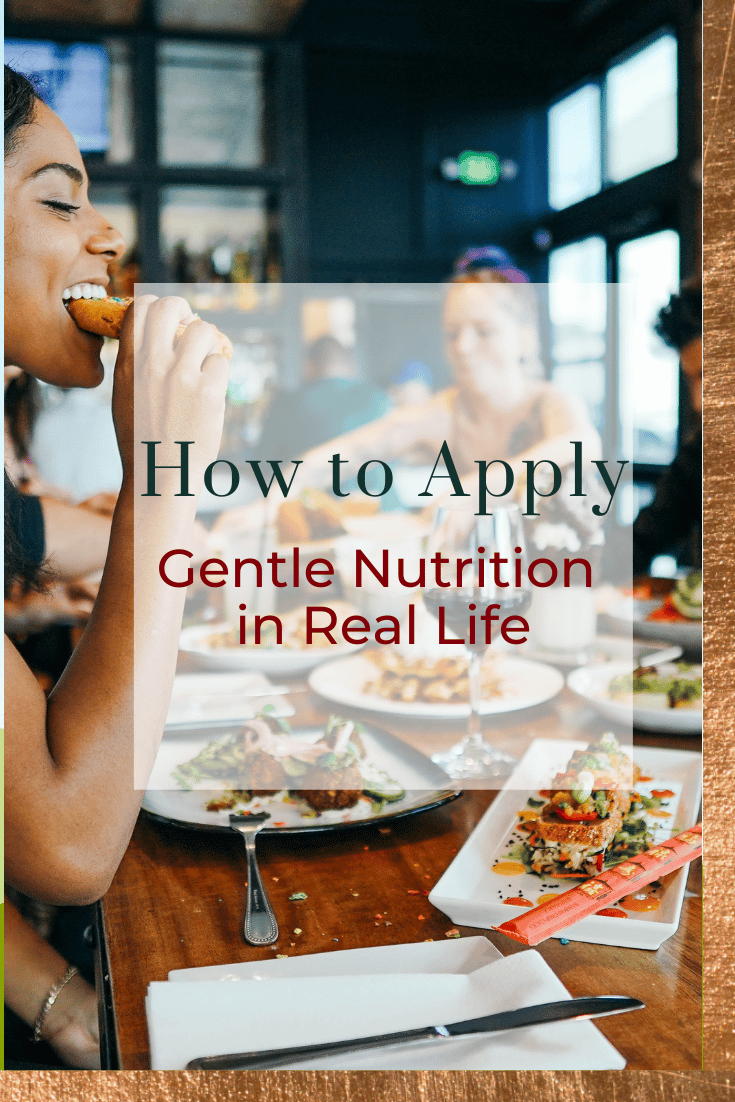 Breakfast used to be my favorite meal of the day. I'd wake up hungry and excited, anticipating what was in store for my first meal. Over the past few years, this has changed – now I find myself more stressed than excited about the prospect of making breakfast. This is partially due to my shift in mindset from scarcity to abundance. Since I'm no longer following food rules or restricting food during the day, and I allow myself to eat whatever and whenever I want, I no longer have the urgency to eat breakfast right when I wake up. Once I started listening to my body, I discovered that I'm not very hungry most mornings.
But lately, breakfast has gotten even tougher for me to manage. Work has been busy, which means I'm usually in a rush to get out the door. I've also been seriously slacking when it comes to grocery shopping, so I often don't have much food in the house. Combine the morning craziness with my minimal appetite, and it's been a struggle to get a nutritious breakfast into my body.
Turns out I'm not alone. A recent survey of millennial parents showed that 55% of people find it difficult to feed their family a nutritious meal each day, due to a struggle finding nutritious options that are both easy and convenient. Of those, 37% of respondents said that breakfast is the most challenging meal of the day to make nutritious. I can relate to this so much! Even if I'm not hungry when I wake up, most days that is my only chance to eat until lunch. So if I don't eat breakfast, by mid-day I'm cranky, starving, and battling some serious low energy.
Another thing I've noticed about my breakfasts lately: I tend to only eat one food group. While this is ok from time to time, I realized that I haven't been eating very much fruit. So I turned to the intuitive eating principle of gentle nutrition to figure out some easy and convenient ways that I can add back in more variety to my morning meal.
Gentle nutrition is about making positive food choices from a place of honoring your health, rather than a place of restriction. Once you've made peace with food, tuned out the food police, and are able to make food choices without fear or guilt, then you can work on adding in gentle nutrition.
Here's how to start adding in more variety to your day by applying the principle of gentle nutrition:
1. Spend 10-minutes meal planning. Every weekend, I look ahead to the coming week and make note of what meals are covered already (such as lunch meetings or dinners out with friends), then write down how many breakfasts, lunches and dinners I'll be responsible for making. I then make a list of the different recipes or go-to meals I'll plan on preparing throughout the week. With the goal of adding in more variety, I've been picking recipes that include at least two food groups so that I get more vitamins, minerals and fiber.
2. Carve out time to grocery shop. Once I've got my list of recipes, I compare the ingredients to what I currently have in my kitchen and then write a grocery list to fill in the gaps. I love going to the grocery store, but if it's not your favorite thing to do – or if you can't find the time – consider ordering groceries online for home delivery.
3. Figure out what can be made ahead of time. During a busy work week, the amount of time I have to cook is pretty minimal, which is why I love make-ahead meals. Look for recipes that can be made beforehand, whether that's the night before or several days before. Double or triple the recipe and save the leftovers for other meals, or freeze to have later on.
Some recipes that have been inspiring my fruit-forward breakfasts lately:
What are some ways that you add more variety to your meals? Share with me in the comments below!
Interested in learning more about intuitive eating?
Check out my Unapologetic Eating 101 Course, an online, self-paced program to liberate yourself from dieting and make peace with food and your body.
My team and I also offer virtual one-on-one support – you can check out our virtual intuitive eating nutrition coaching packages.
My book, Unapologetic Eating: Make Peace with Food and Transform Your Life, is also a great resource that includes information, research, and reflection prompts to help you move away from dieting and come back home to your body, so you can live your most unapologetic, liberated life.
---
Author Bio
This article was written and reviewed by Alissa Rumsey, MS, RD, CSCS, a registered dietitian and Certified Intuitive Eating Counselor. She specializes in weight-inclusive care, intuitive eating, body image healing, mindfulness, self-compassion, and healing from chronic dieting, disordered eating, and eating disorders. Alissa holds a Bachelor's Degree in Nutrition and Exercise Science, and a Master's Degree in Health Communications, and is also an NSCA Certified Strength and Conditioning Specialist.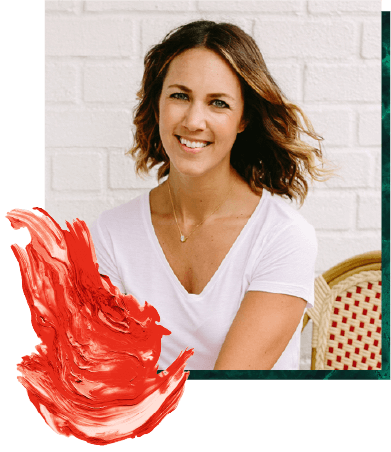 Alissa Rumsey, MS, RD, CDN, CSCS (pronouns she/her/hers) is a registered
dietitian, nutrition therapist, certified intuitive eating counselor, and the author of
Unapologetic Eating: Make Peace With Food and Transform Your Life. Alissa is
passionate about helping people reclaim the space to eat and live,
unapologetically.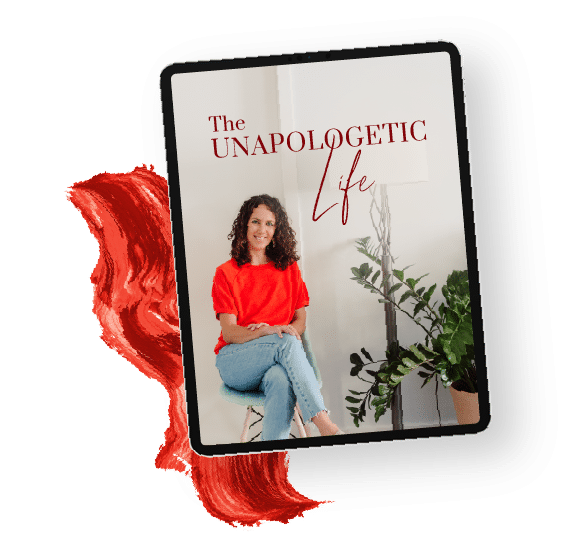 A twice-a-month round-up of inspirational stories, lessons, practical tips and encouragement for living your most authentic, unapologetic life.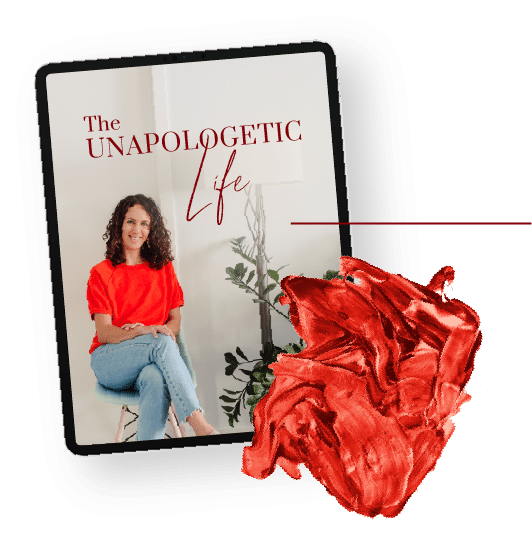 A twice-a-month round-up of inspirational stories, lessons, practical tips and encouragement for living your most authentic, unapologetic life.