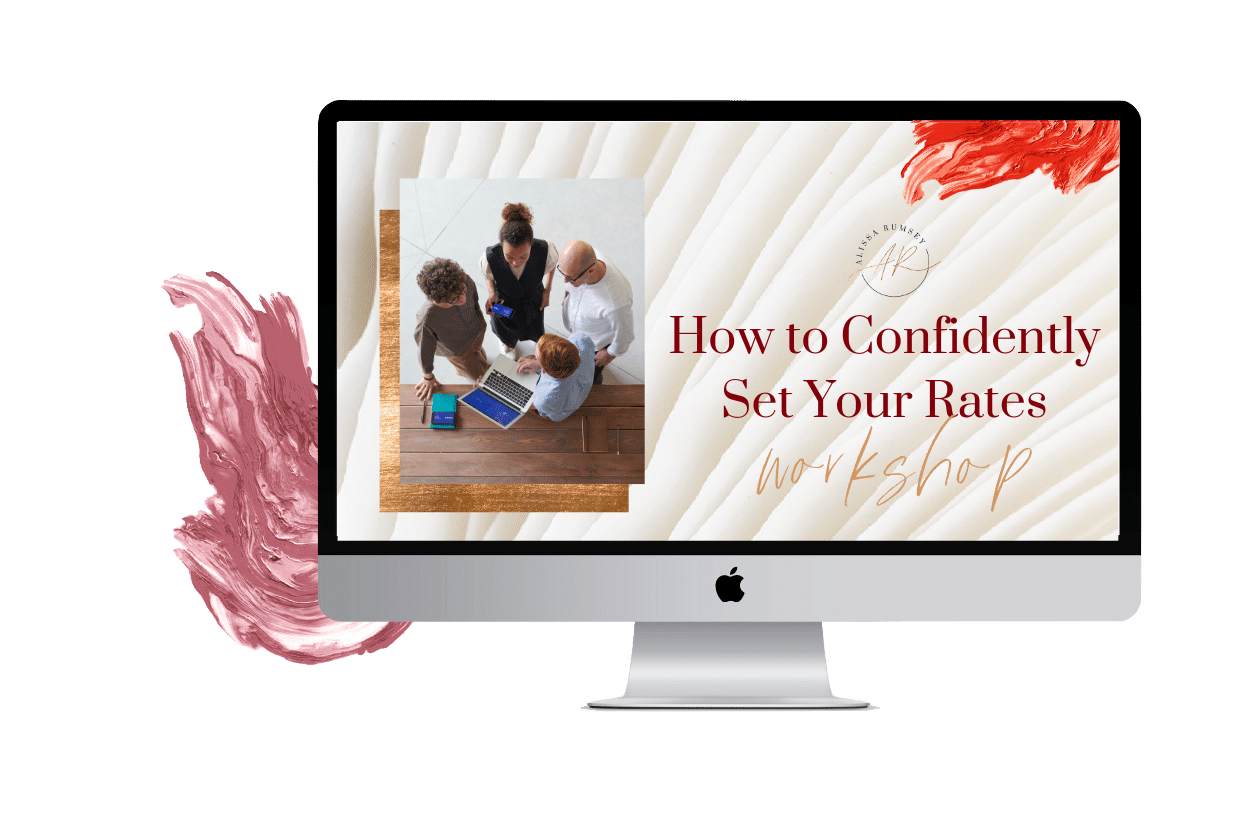 Do you struggle to confidently set and communicate your rates?
Do you want to make your services accessible to more people, but are struggling with burnout or trying to make ends meet? If so, you're not alone!
In this workshop, you'll learn six different factors to consider when setting your prices and I'll share how to avoid the eight common pricing mistakes I see entrepreneurs make ALL the time.
Plus, I'll discuss how to avoid weaponizing pricing psychology and share 10+ ways you can set up your business to contribute to economic justice and impact more people (while meeting your own needs, and without burning out!).
Why talking about and setting rates is so challenging

What to consider when pricing your services

Pricing as an employee vs. as a business

The importance of financial forecasting (and how to do it)

Common pricing mistakes

Pricing psychology tactics: to use or not to use?

Accessible services and economic justice

How to set up sliding scale rates

Budgeting in sliding scale and pro bono work

10+ ways you can use your business to contribute to economic justice

Approved for 1 CEU by the Commission on Dietetic Registration (CDR). Counts as an Ethics CEU.
Please note: The Academy of Nutrition and Dietetics (Academy) and Commission on Dietetic Registration (CDR) are not responsible for the provider's interpretation of the Academy/CDR Code of Ethics for the Nutrition and Dietetics Profession or its enforcement as it relates to the scenarios and content presented in this activity.


Feel More Confident and Grounded in Your Prices, So You Can
Grow a Sustainable Business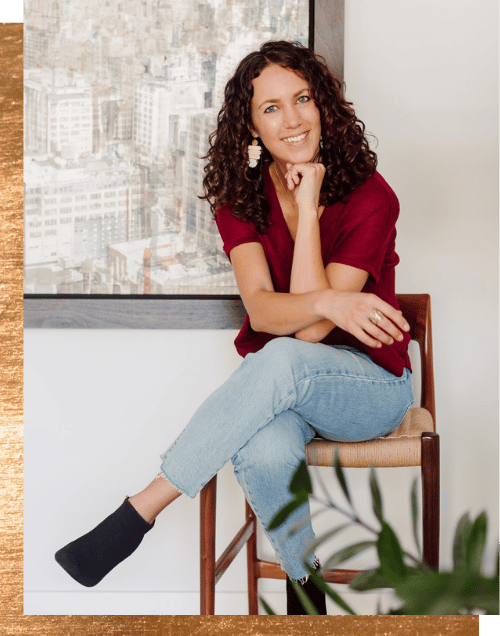 Alissa Rumsey, MS, RD, CDN, CSCS
Hi! I'm Alissa Rumsey (she/her), a registered dietitian, nutrition therapist, Certified Intuitive Eating Counselor, and the author of Unapologetic Eating. I'm also a business coach and clinical supervisor for other dietitians and clinicians.
I've been a dietitian for over 14 years, and a business owner for the past eight. I am passionate about supporting dietitians and clinicians so that you can confidently start and grow your business, and deepen your counseling skills, while also taking care of yourself.
I started working as a business coach for dietitians and clinicians in 2017 when I founded the Dietitian Entrepreneur Mastermind Retreat, a three-day in-person workshop designed to help nutrition professionals start and grow their businesses. From 2017 to 2020, I hosted over a dozen of these Retreats in New York City, attended by clinicians worldwide.
When the pandemic struck, I took portions of the Retreat online and created the Dietitian Entrepreneur Foundation Course, an online training program that teaches clinicians how to set up and launch their nutrition business.
I also am the founder and lead facilitator of The Liberated Clinician, a group coaching experience for clinicians who want to build a weight-inclusive business from a justice-informed lens, and deepen their counseling skills, while prioritizing taking care of themselves, so that they can confidently show up for their clients.
I love to work with other health professionals so that we can challenge the 'status quo' in nutrition care and in business. Let's reframe what is possible as clinicians – and do it together.