How to Pack Smart and Travel Light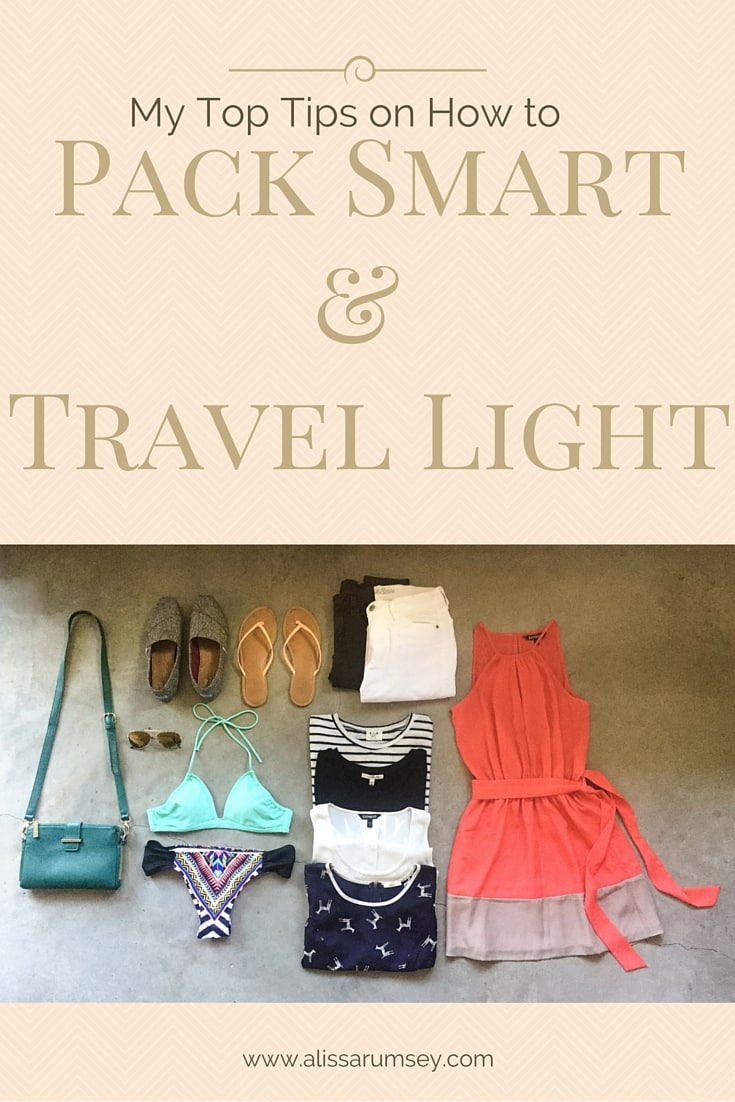 A few weeks ago I traveled to Peru for a food and nutrition conference. Catching up with my colleagues, I heard the same refrain over and over as they caught sight of my suitcase: "How did you manage to pack so light?!". Of the 50+ attendees, I was the only one who had brought a single carry-on bag and personal item for five days in Peru (mine also contained clothes for the 12 days I'd spend in Florida afterward).
I too used to be guilty of packing a large suitcase chock-full for a seven-day trip. When I began traveling more frequently, I quickly saw the benefit of sticking to just a carry-on.
Less time at the airport. I don't have to wait in line to check my bag, so I never have to arrive more than an hour before my plane leaves (

TSA pre-check

speeds things up even further). Once the plane lands, I'm out the door and into a cab before most people have gotten down to baggage claim (including international flights, thanks to

Global Entry

).

No baggage fees and no chance of the airline losing my luggage

Easier and faster navigation. With my compact bag, I can quickly wind my way through airports, train stations, narrow side streets and busy throughways.
I live out of my 20-inch TravelPro rolling suitcase, which I have pulled all over Europe, South America, and Asia – including a four week trip to Cambodia, Thailand, Bali and Australia. Here are my best tips and tricks for packing light.
1. Overcome the idea of repeat wears. Ladies, I'm serious – get over it. Trust me, no one is going to notice if you are wearing the same outfit in multiple photos. No matter how long you are away for, pack just one week's worth of clothing. Lay out the clothes you are planning to take, and for every item ask yourself why you are bringing it. If you find yourself saying "Well what if…", or you know you'll only use it once during the trip, leave it behind. I have not once looked back on my trips and thought "Oh I SO wish I had that skirt/dress/shirt/etc. with me!".
2. Pack interchangeable outfits. Choose a one or two color combinations and pack only pieces that fall into these color schemes. This way you can mix, match and layer to create multiple different looks. There is no need to pack seven entirely separate outfits. Make sure each piece of clothing meets at least three of these criteria:
Folds up small

Coordinates with almost everything else

Can be dressed up or down

Works for cool or warm weather

Doesn't show stains
3. Pack layers, not bulk. Limit yourself to just two heavier items (i.e. a jacket, jeans, sneakers) and wear those pieces onto the plane. Men should only pack two pairs of shoes (a comfortable pair of sneakers for walking around and a nicer pair to wear at night) while women can get away with three pairs (comfortable shoes for walking, a pair of flats or sandals, and a pair of heels or wedges). Skip heavy coats and sweaters and pack lightweight outer items that you can layer for warmth. When I traveled to South America, the lightweight t-shirt that I wore around Rio served as my base layer while hiking in Patagonia.
4. Roll and stuff. Everyone has an opinion in the roll vs. fold debate. I go with roll and find that I can fit way more into my suitcase. Rolling your clothes minimizes wrinkles and maximizes space. Stuff smaller items like underwear and socks into shoes, and use them to fill every nook and cranny in your suitcase.
5. Take advantage of handbag allowances. I bring along a canvas tote as my "personal item" and can fit my purse, laptop, snacks for the plane, a water bottle, Kindle, and magazines. I save precious space in my suitcase and am able to toss any "extras" into the tote.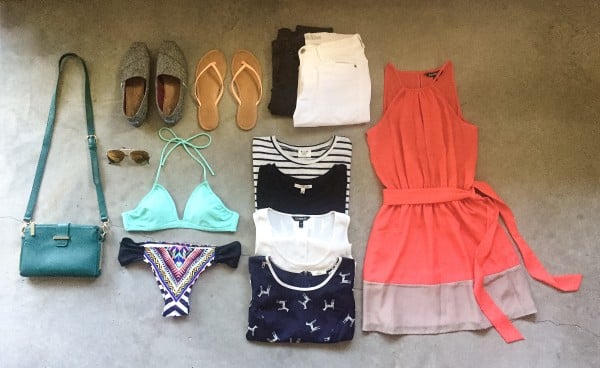 Do you have a tip for packing and traveling light that I missed? Please share in the comments below!
---
Author Bio
This article was written and reviewed by Alissa Rumsey, MS, RD, CSCS, a registered dietitian and Certified Intuitive Eating Counselor. She specializes in weight-inclusive care, intuitive eating, body image healing, mindfulness, self-compassion, and healing from chronic dieting, disordered eating, and eating disorders. Alissa holds a Bachelor's Degree in Nutrition and Exercise Science, and a Master's Degree in Health Communications, and is also an NSCA Certified Strength and Conditioning Specialist.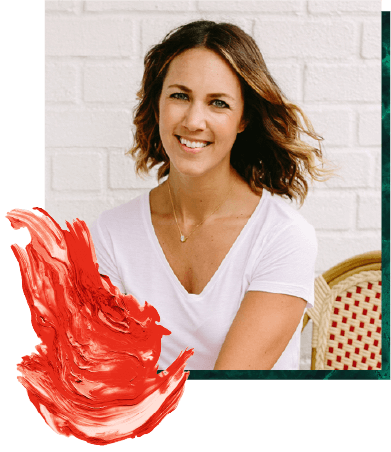 Alissa Rumsey, MS, RD, CDN, CSCS (pronouns she/her/hers) is a registered
dietitian, nutrition therapist, certified intuitive eating counselor, and the author of
Unapologetic Eating: Make Peace With Food and Transform Your Life. Alissa is
passionate about helping people reclaim the space to eat and live,
unapologetically.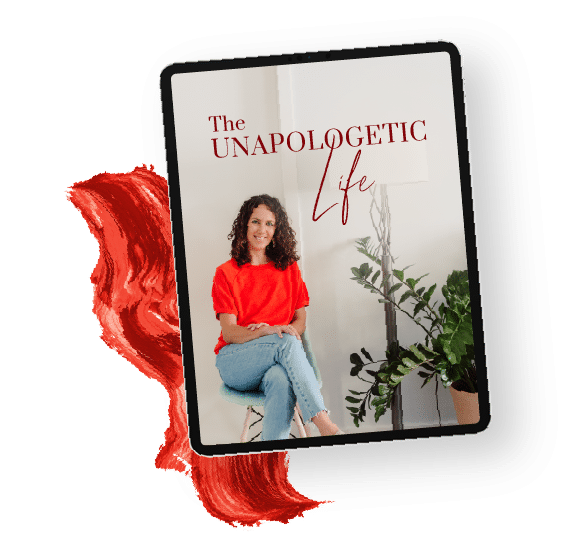 A twice-a-month round-up of inspirational stories, lessons, practical tips and encouragement for living your most authentic, unapologetic life.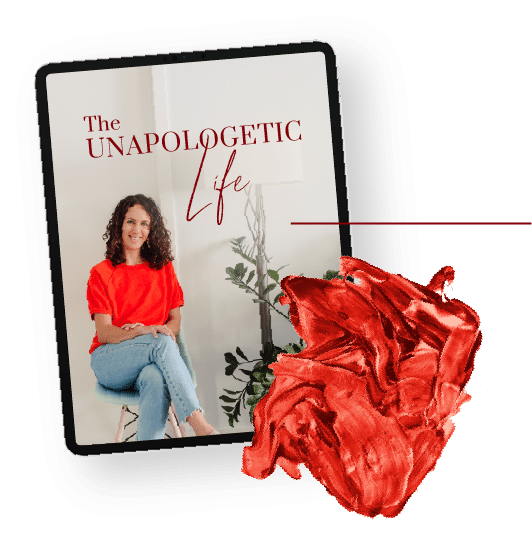 A twice-a-month round-up of inspirational stories, lessons, practical tips and encouragement for living your most authentic, unapologetic life.