Pistachio and Blood Orange Muesli Recipe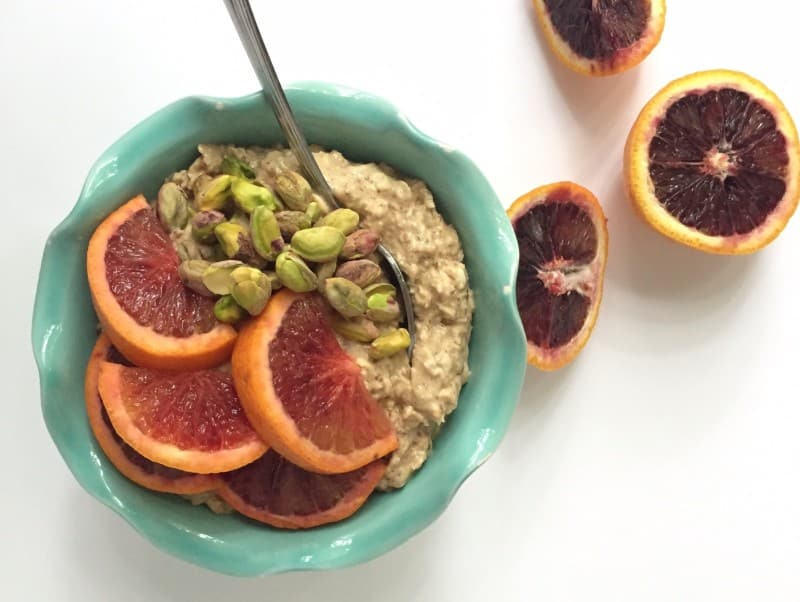 Looking to shake up your breakfast routine? This nourishing Pistachio and Blood Orange Muesli recipe fits the bill. Sweet and salty come together for a breakfast muesli guaranteed to keep you full for hours.
I first discovered muesli while traveling in Prague. I had heard of it before and imagined it to be similar to granola. Not expecting much I gave it a try and was immediately hooked. Coming back to the US, where we just don't do muesli right, I sought to make my own version.
What exactly is muesli? It's a mixture of nuts, seeds, grains, dried fruits and spices. Typically uncooked, it can be mixed (or soaked) with milk or yogurt, or eaten dry. It's hugely popular in Europe. While it has similar ingredients to granola, muesli doesn't contain added oils or sugars, and it can be eaten raw.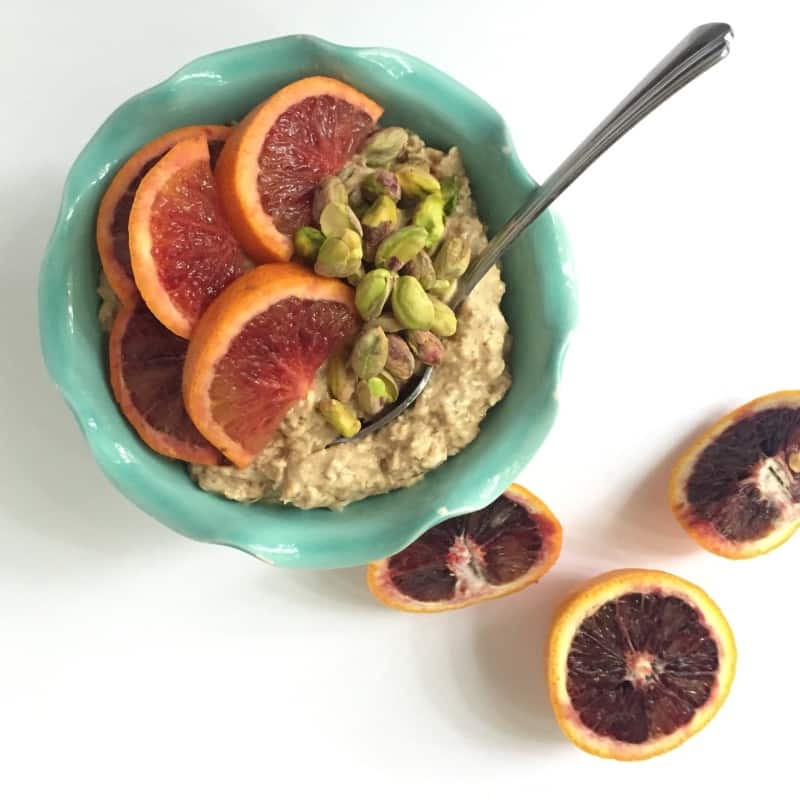 This muesli recipe is soaked in the refrigerator and eaten cold, giving it a similar texture to overnight oats. Topped with pistachios and blood oranges it makes for a bright, naturally sweet breakfast. Blood oranges are similar to the more common varieties of orange found in the supermarket, but they are less acidic and slightly sweeter. Plus their bright reddish-purple flesh looks oh-so-pretty on top of your muesli bowl.
Pistachio and Blood Orange Muesli
Author:
Ingredients
3/4 cup old fashioned rolled oats
1 tablespoon chia seeds
2 tablespoons almond butter
6oz plain Greek yogurt
8oz Unsweetened vanilla almond milk
1/4 cup shelled pistachios
Blood orange, thinly sliced
Instructions
Combine oats, chia seeds, almond butter, yogurt and almond milk in a small bowl. Stir well until all ingredients are combined. Cover and refrigerate overnight.
When ready to serve, spoon into two bowls and top each with 2 tablespoons of pistachios and blood orange slices. If desired, add more almond milk for a thinner consistency.
Have you tried muesli before? What is your favorite way to enjoy it?
Interested in learning about intuitive eating?
Check out my Unapologetic Eating 101 Course, an online, self-paced program to liberate yourself from dieting and make peace with food and your body.
My team and I also offer virtual one-on-one support – you can check out our virtual intuitive eating nutrition coaching packages.
My book, Unapologetic Eating: Make Peace with Food and Transform Your Life, is also a great resource that includes information, research, and reflection prompts to help you move away from dieting and come back home to your body, so you can live your most unapologetic, liberated life.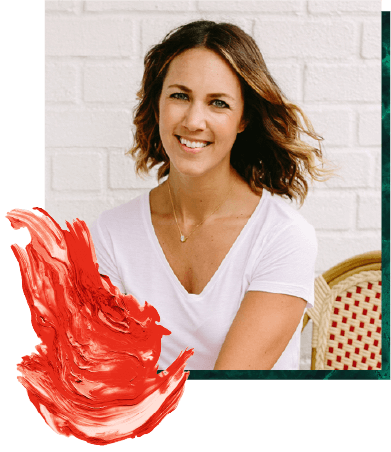 Alissa Rumsey, MS, RD, CDN, CSCS (pronouns she/her/hers) is a registered
dietitian, nutrition therapist, certified intuitive eating counselor, and the author of
Unapologetic Eating: Make Peace With Food and Transform Your Life. Alissa is
passionate about helping people reclaim the space to eat and live,
unapologetically.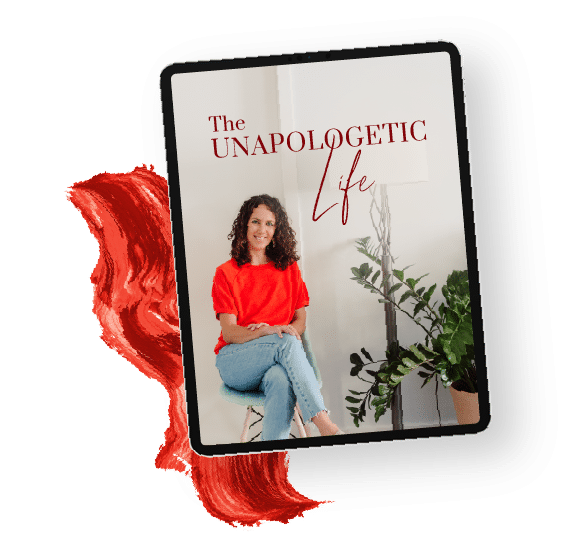 A twice-a-month round-up of inspirational stories, lessons, practical tips and encouragement for living your most authentic, unapologetic life.