Unapologetic Eating 101 Course
$297.00
This self-paced online course includes modules that cover intuitive eating, body image healing, mindfulness, self-compassion, coping tools, and more. Heal your relationship to food, reconnect to your body cues, and reclaim your inherent self-worth.
Note: there is also a payment plan option available.
Description
Imagine being able to eat what you want, when you want, and how you want, without second-guessing your body cues, or worrying about what others are thinking.
Imagine not spending so much time and energy thinking about food and your body.
Imagine freedom. 
Unapologetic Eating 101 is an intuitive eating course that will teach you how to stop dieting for good and build back body trust so that you can make peace with food and your body. It includes teaching on intuitive eating principles, mindfulness, body image work, self-compassion, coping tools, and more.
This self-paced online course will help you improve your relationship to food, reconnect to your body, and find freedom from the "shoulds" and "supposed tos" — so you can figure out what it is that YOU really want to eat, to do, to move, to love.
Because the more you trust your body with food, the more you start to trust yourself in other areas of your life. Connecting with your intuition, your inner knowing, in ALL areas of your life allows you to be unapologetic about how you are eating and living.
What's Included:
10 in-depth modules covering intuitive eating, mindfulness, self-compassion, coping tools, body image work, and more!

12 video and audio presentations

9 workbooks with over 30 worksheets, journaling prompts, reflection tools, and exercises to help you unpack and put into practice what you're learning

Exclusive audio meditations to help you connect to your body and your intuition

All content is newly updated as of August 2021.

Year-long access to all course content plus all written content is yours to download and keep forever

Free access to any future updates to this course during your one year access
Modules topics will cover: 
Module 1: Foundational work and finding your 'why'
Module 2: Moving away from fixing
Module 3: Start the unlearning process
Module 4: Cultivating awareness and mindfulness
Module 5: Intuitive eating – reconnect with your inner wisdom
Module 6: Make peace with food – how to cultivate unconditional permission
Module 7: Cultivating self-compassion
Module 8: Developing self-care and coping skills
Module 9: Body image healing
Module 10: Expanding into Unapologetic Living
There is also a Payment plan option available ($99/month x 3 months).
About Your Instructor: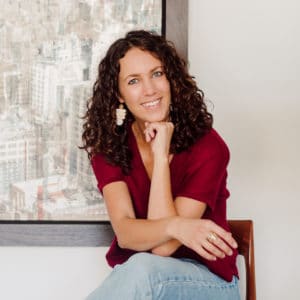 Alissa Rumsey, MS, RD, CDN, CSCS is a registered dietitian, nutrition therapist, certified intuitive eating counselor, and the author of Unapologetic Eating: Make Peace With Food and Transform Your Life.
Alissa is passionate about advocating for people to reclaim the space to eat and live unapologetically. She is the founder of Alissa Rumsey Nutrition and Wellness, a weight-inclusive nutrition practice that offers virtual counseling and online programs to help people liberate themselves from dieting, cultivate a peaceful relationship to food and their bodies, and live a more authentic, connected life.
Her expertise has been featured in hundreds of media outlets and she speaks regularly at events, online trainings, and conferences around the country.