If you ask me, there is NOTHING better than chocolate + peanut butter. These simple two-ingredient mini chocolate peanut cups take that flavor combo to a whole new level.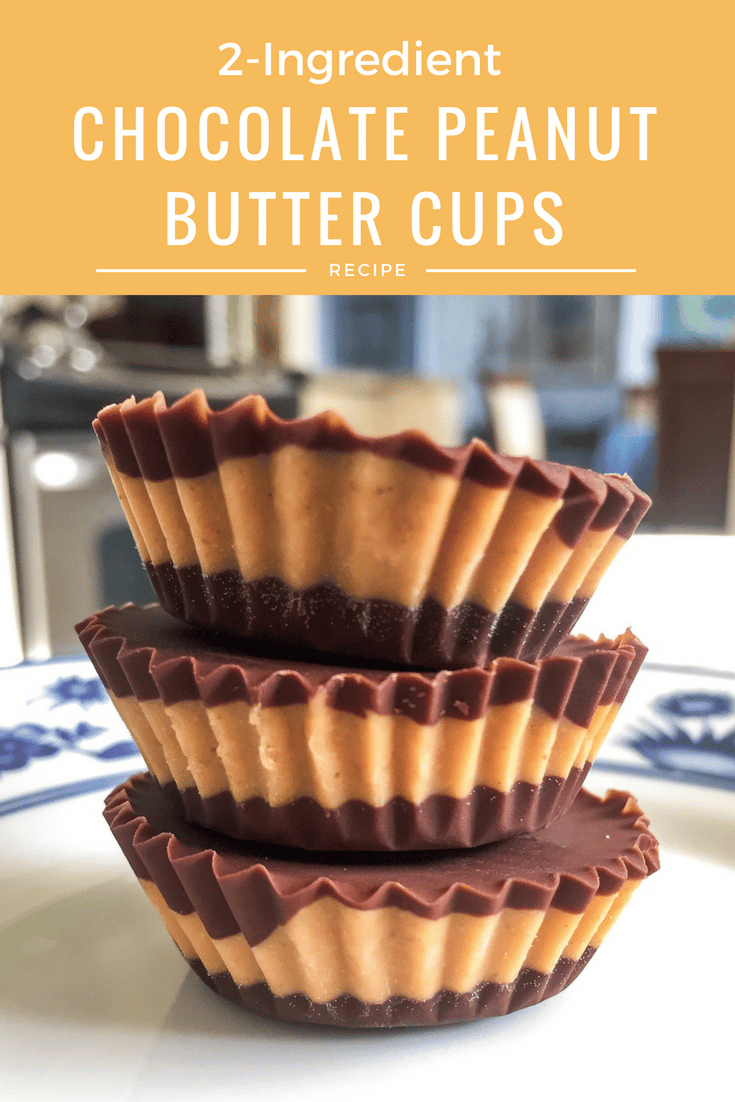 I've loved chocolate since I was a little kid. Twizzlers, Swedish Fish, Starbursts – you can keep those. Just give me all the chocolate!
As I got more interested in nutrition and health, my love for chocolate never waned. But I did start paying more attention to the type of chocolate I was eating and what ingredients were in my favorite treats.
Which brings me to these two-ingredient chocolate peanut butter cups. I've been wanting to recreate them for awhile after a friend made a batch and posted photos on Instagram. I'm happy to share that they are even easier than I thought!
I used 60% dark chocolate chips (Ghirardelli is my favorite brand) but you could substitute any good-quality dark chocolate. Choose a natural peanut butter made from just peanuts and salt, and you're good to go! If you (like me) enjoy a bit of salt with your sweet, you can even sprinkle on some sea salt flakes.
I used mini muffin tin liners to help control the portion size but you could also make them using regular size muffin liners instead (though good luck eating just one!).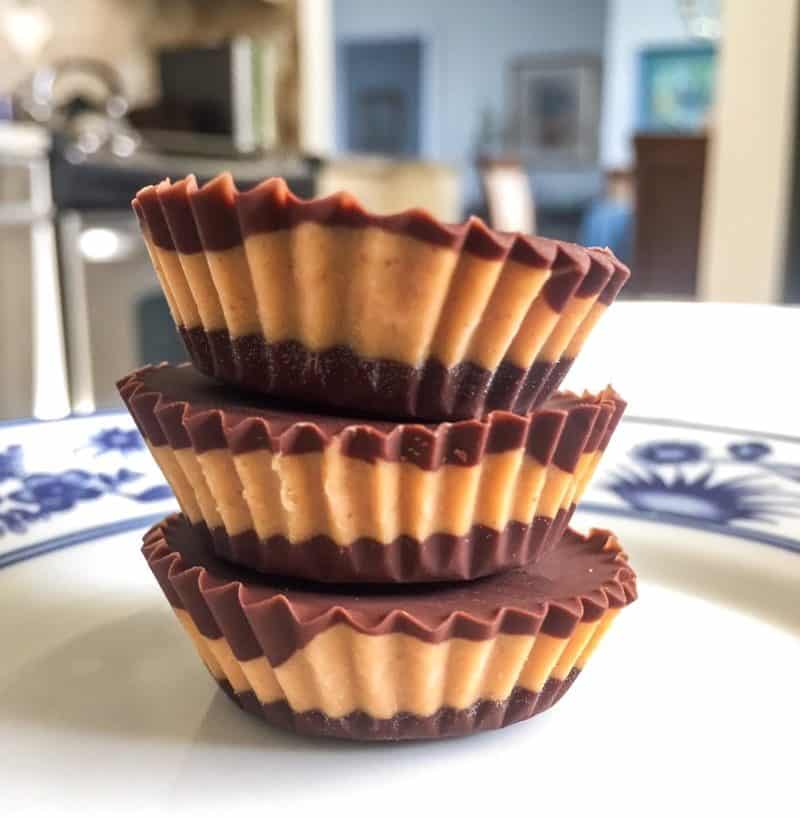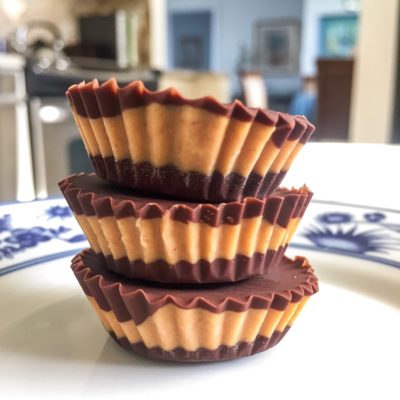 Ingredients
1 cup 60% cacao dark chocolate chips
½ cup natural peanut butter
Sea salt flakes (optional)
Instructions
Place chocolate chips into a microwave-safe bowl, and microwave for 45 seconds. Stir, and continue microwaving and stirring in 20-second intervals until chocolate is completely melted.
Scoop peanut butter into a small bowl and stir well for 30 to 60 seconds.
Place 12 mini muffin tin liners on a plate. Spoon a small amount of melted chocolate into the bottom of each, just enough so the bottom of the liner is covered. Put them in the freezer for 4 minutes, or until slight set.
Remove from the freezer and spoon a small amount of peanut butter on top of the chocolate layer. Cover with another spoonful or two of melted chocolate and sprinkle with sea salt flakes (optional)
Return the cups to the freezer for 25 minutes.
Serve immediately, or store in the freezer until ready to use. If you like your peanut butter center to be slightly soft, let the cups sit out at room temperature for 5 minutes before eating.
Enjoy!