Where to Eat in Paris Part I: 10 Foods You MUST Eat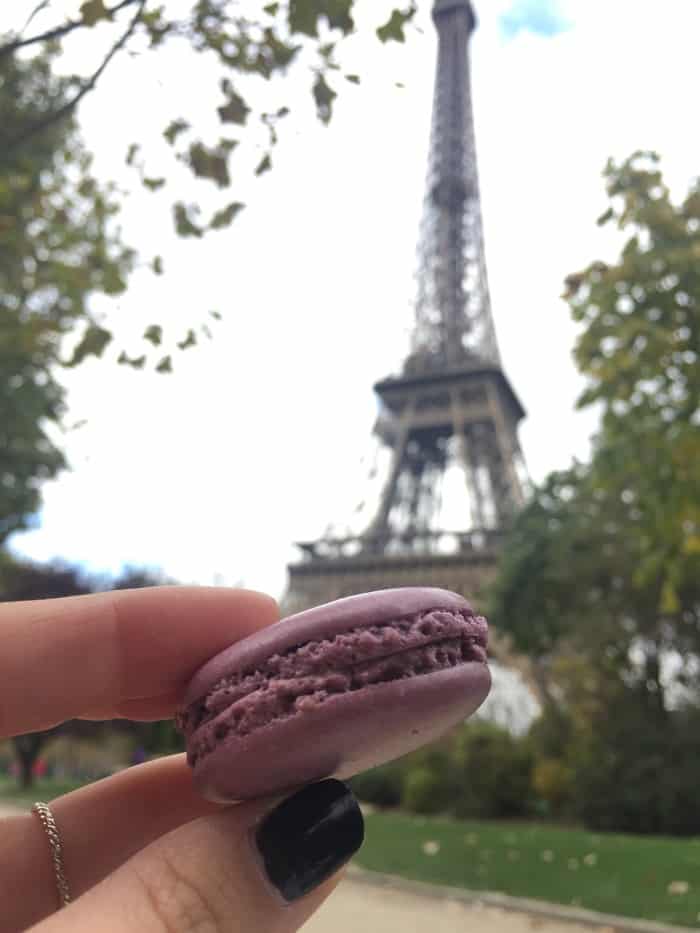 Bonjour!
I traveled to Paris in October and spent five lovely days wandering around the city. I had been there once prior, but at that time I was 16 years old and was only interested in two things: boys, and legally being able to drink wine 😉 This time around I had a different agenda, one that revolved almost entirely around food. Here are my 10 picks for insanely delicious food that you HAVE to eat in Paris…trust me on this one.
1. Sourdough Loaf
at
Poilâne
– 6th arr.
This well-known boulangerie was my first stop when I landed in Paris. Considered one of the best breads in the world, they are known for their amazing sourdough loaves. A slightly crunchy crust gives way to oh so moist, airy, yet doughy insides.
My recommendation: pair that Poilâne bread with Bordier butter…aka the best butter you will ever taste in your entire life. The flavor completely blew me away – I mean how different can butter really taste? Well this was like no butter I've ever experienced. Extra smooth with added salt, try the Beurre de Baratte Demi-sel. Trust me on this one. Available at various fromageries around Paris, you can also find it at la Grande Epicerie, conveniently located right down the street from Poilâne.
3. Pan au Chocolat and Beignet aux Pommes
at
Au Levain d'Antan Bakery
– 18th arr.
After wandering around Montmartre and a visit to Sacre Coeur, refuel at Au Levain d'Antan Bakery. Winner of the 2011 best baguette in Paris award, they also make fabulous pastries. The pan au chocolate (and subsequently the beignet aux pommes, or pastry with apple filling) was calling my name, so I indulged my sweet tooth here instead, and was not disappointed.

I stumbled upon this local boulangerie while making my way to the Rue Cler market. Just a short stroll from the Eiffel tower, this is a perfect place to big up a fresh baguette. Hint: take it with you and park yourself in front of the Eiffel Tower for a picnic.
One of the top cheese shops in France, La Formagerie sells a huge array of top artisanal cheeses. I tried the Comté and a sliver of brie. Browse around the many other specialty shops on Rue Cler, known as one of the best market streets in Paris (and Julia Child's favorite). Pick up some fresh fruit and sliced meat to go with your baguette and cheese, and head over to the Eiffel Tower just a few blocks away.
6. Macarons
at
Laduree
and
Pierre Herme
– multiple locations.
On a hunt to find the best macarons in Paris, I did a lot of taste testing…all in the name of research of course 😉 My two favorites were Laduree and Pierre Herme. Laduree has been around since the 1800's and serves up macarons and other delicious pastries. For more inventive flavors, try Pierre Herme – here I had passion fruit/milk chocolate and white truffle/roasted hazelnut.
7. Butter Caramels
at
Jacques Genin
– 3rd arr.
Declared "the best caramels in the world" by David Lebovitz, these tasty candies are a must-try. With both plain and flavored versions, like mango or passion fruit, you can't go wrong with any of them.
8. Chocolate Truffles
at
La Maison du Chocolat
– multiple locations.
An avid chocolate lover, I was determined to seek out some of the best chocolate Paris had to offer. La Maison du Chocolat was it. Soft, butter truffles melt in your mouth. Pastries are also available, but the chocolate is where you should focus your energy.
9. Ice Cream
at
Berthillon
– Ile St. Louis.
The most famous of all Parisian ice cream parlors, many people consider this the best ice cream in the world (are you sensing a theme here?). I was lucky enough to be staying on the charming island of Ile St. Louis, right around the corner from Berthillon. Try the chocolate and caramel ice cream, or any of the sorbets.
10. Crepes
at
Breizh cafe
– 3rd arr.
This tiny cafe in Marais specializes in galettes, a buckwheat flour crêpe generally filled with savory toppings like ham and cheese. Desserts are served on regular white flour crêpes. Andddd if you can't decide between them, do what I did and get both 😉 Reservations are recommended, though I stopped in mid-afternoon at an off-time and only had to wait 10 minutes for a table.
BONUS: Best Coffee in Paris
While Paris is well-known for its popular cafe culture, turns out the French don't seem to care much about the quality of the coffee. Luckily that is quickly changing, with the rise of a new generation of coffee bars opening up around the city. Many are run by Australian or American's, who take their espresso culture seriously. Strada Cafe in 3rd arr. was my go-to spot as it opened at 8am (compared to many others which don't open up until 10am or later). I also loved Telescope coffee in the 1st arr. where I spent a quiet afternoon reading and sipping on cafe lattes.
One last tip:
many places in Paris are closed for at least one or two days per week, often during the week. Be sure to check before you visit to make sure they are open.
Stay tuned for more of my Parisian adventures, including my favorite wine bar, where to find the best falafel, and details about my trip to Versailles including the most magical (and delicious) picnic I've ever been on.
Have you been to Paris? I'd love to hear about your favorite restaurants!
---
Author Bio
This article was written and reviewed by Alissa Rumsey, MS, RD, CSCS, a registered dietitian and Certified Intuitive Eating Counselor. She specializes in weight-inclusive care, intuitive eating, body image healing, mindfulness, self-compassion, and healing from chronic dieting, disordered eating, and eating disorders. Alissa holds a Bachelor's Degree in Nutrition and Exercise Science, and a Master's Degree in Health Communications, and is also an NSCA Certified Strength and Conditioning Specialist.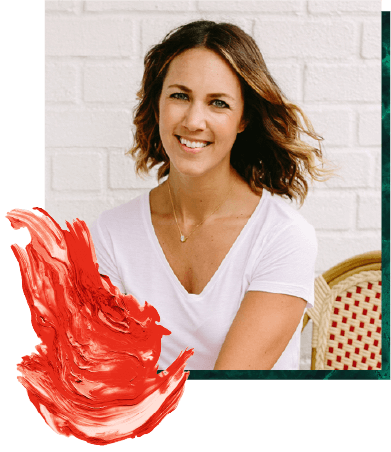 Alissa Rumsey, MS, RD, CDN, CSCS (pronouns she/her/hers) is a registered
dietitian, nutrition therapist, certified intuitive eating counselor, and the author of
Unapologetic Eating: Make Peace With Food and Transform Your Life. Alissa is
passionate about helping people reclaim the space to eat and live,
unapologetically.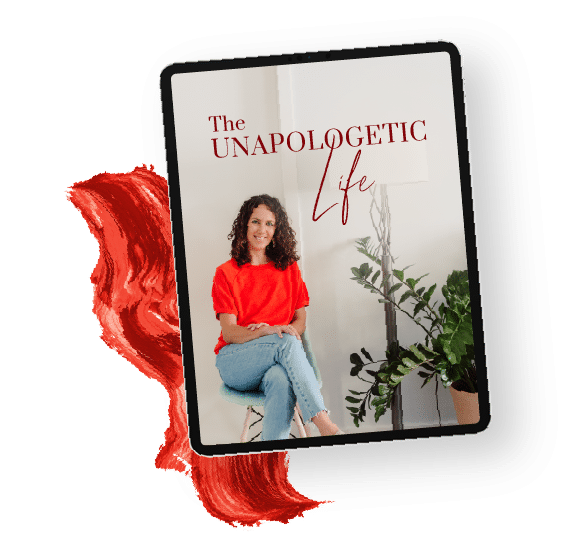 A twice-a-month round-up of inspirational stories, lessons, practical tips and encouragement for living your most authentic, unapologetic life.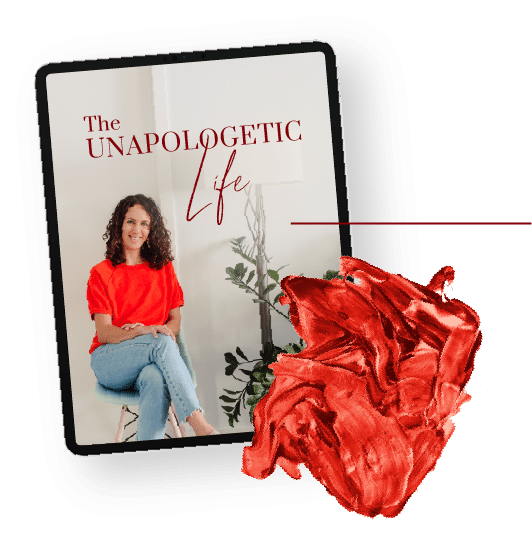 A twice-a-month round-up of inspirational stories, lessons, practical tips and encouragement for living your most authentic, unapologetic life.