How to Choose an Anti-Diet Support Option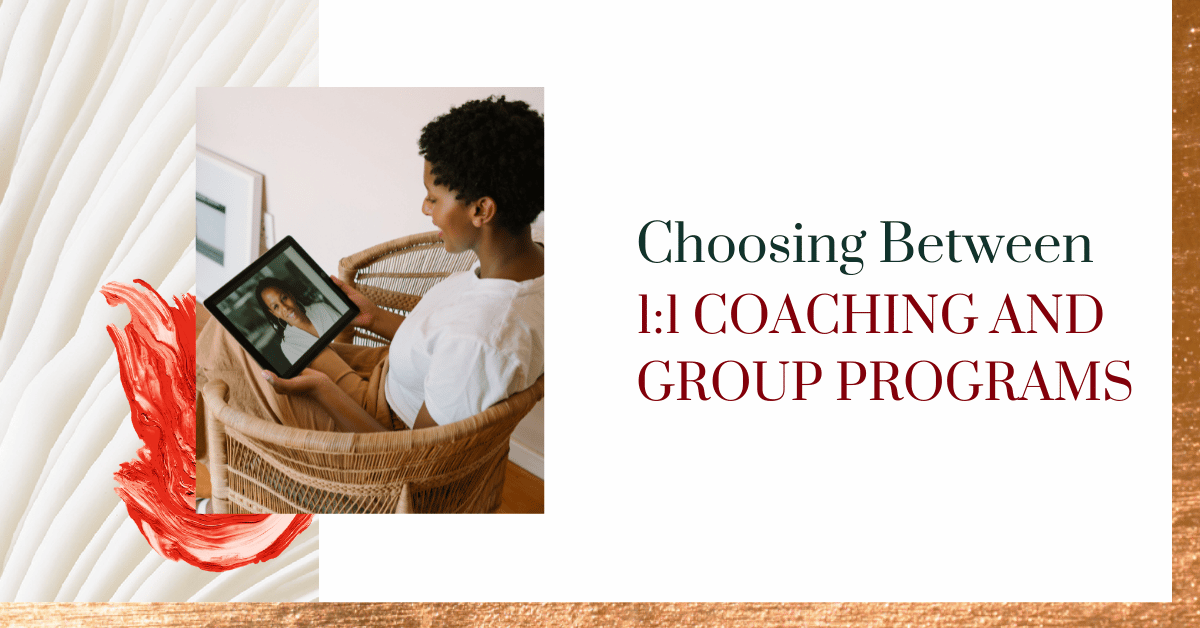 There are many non-diet or anti-diet options available to support you in moving away from dieting and coming back to intuitive eating, unapologetic eating, and body liberation. This post will lay out some different anti-diet support options to help you figure out whether one-on-one coaching or an intuitive eating group program (or a combination of both!) is the best fit for you. I'll also share some free and low-cost resources that can support your intuitive eating journey.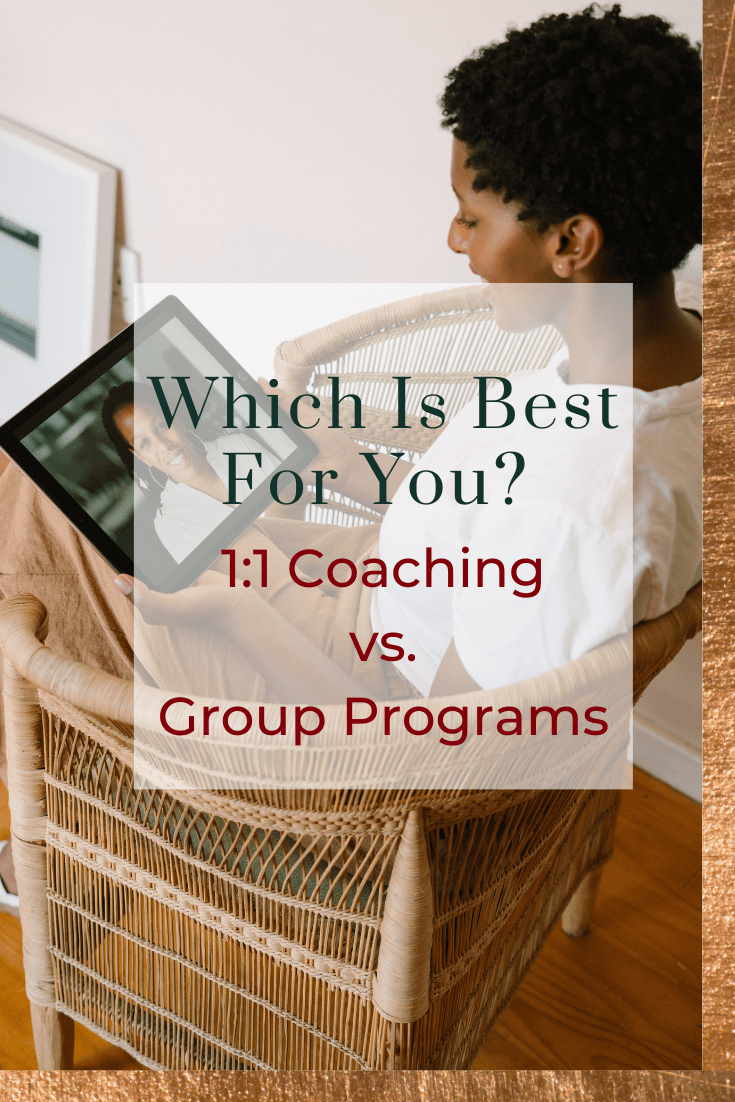 Everyone has a different starting point in this liberation journey. There are various ways in which people go about unlearning and relearning, and there are many different support options in various mediums. Below I've shared some forms of support you can utilize when working to heal your relationship with food and your body, including:
One-on-one coaching
Group coaching
Self-paced online courses or workshops
Books and workbooks
Podcasts and articles/blogs
One-on-One Coaching
If personalization and individual support is something you are looking for, 1:1 coaching with a weight-inclusive dietitian might be the choice for you. This option gives you the space to really dig deep into how your relationship to food and your body evolved over time. As clinicians, we'll be by your side providing a safe, non-judgmental, supportive space for you to get curious and dig deep into your thoughts, feelings, and beliefs about food and your body.
How does it work? In my practice, the initial session lasts 75 minutes and is where your dietitian gets to learn all about you. Then there are follow-up sessions to continue diving deeper into where your beliefs came from so we can get to the root of your food and body image struggles and find a way forward, shifting your behaviors around food, as well as your thoughts and feelings. With my team, in addition to 1:1 video sessions, you also receive several additional forms of support including weekly journal reviews and check-ins, unlimited email support, and a variety of tools, practices, worksheets, and prompts tailored to you and your goals (we love a good journal prompt).
There are lots of reasons why the 1:1 coaching option would be best for you including personalization, depth, undivided attention. This also might work better for you if you are someone who doesn't love to share in a group setting. This option is an investment and finances can be a barrier to some people, which is why I offer partial and full scholarships for those who qualify. Learn more about one-on-one coaching
Group Coaching Programs
Over the years I've worked with hundreds of clients and consistently I hear from them: "I feel so great after I leave our session, but it's really difficult because everyone in my life is still dieting and they just don't get it or what I'm doing".
It is really hard to work on healing your relationship to food and your body when you are the only person in your life resisting society's cultural norms — when everyone else in your life is dieting, constantly talking about shrinking their bodies, talking about YOUR body, and the list goes on. It is downright exhausting.
This is the main reason why I decided to offer group coaching programs. As humans, we thrive in community. While working one-on-one with a practitioner is invaluable, over the years I have found that the transformation that occurs when we are in community with one another is magical and incredibly profound.
Group coaching programs are a great way to have a community and larger support system as you do this work. Humans thrive in groups. This has been seen throughout our evolutionary history and is still relevant today. I recently learned that "survival of the fittest" isn't something Darwin actually promoted. Rather, he argued that those who worked cooperatively were more successful, which makes so much sense to me. Group settings are a great way to learn from other people in the group with various lived experiences and to connect with others.
Group coaching programs can vary depending on their structure and length. Some focus just on the intuitive eating framework, while others are geared towards body image healing, a certain disease state like diabetes, or a specific facet of the food and body liberation journey.
For example, I designed my group program, The Liberated Body, to be a comprehensive group that walks through my Unapologetic Living Methodology teaching you how to Rewire, Reconnect, and Reclaim your body and yourself. It covers everything from exploring your history food and body, reconnecting to your body utilizing the intuitive eating framework, body image healing, self-care, and coping tools, mindfulness, self-compassion, and more.
Group coaching programs are great for those who want to go through this liberation journey with people who have similar struggles and goals. Groups allow the ability to share your story, gain self-awareness, practice the skills you are learning, hear from a variety of perspectives, get suggestions, and learn different ways of interpreting experiences, all the while getting support from people who truly understand what you are going through.
Many group programs can either be done on their own or you may find them to be a helpful supplement to individual work that you may currently be doing with a therapist, a counselor, or dietitian. The material you work through in the program on your own and in the group setting can then be processed privately with your therapist or dietitian if desired. Learn more about our group coaching programs
Online Courses
Online courses can provide a lot of flexibility in terms of how, when, and where you go through the content. For many courses, the pace in which you complete them is set by you, which can be helpful if you're someone who has a busy schedule.
Online courses are also great if you want to get to know a clinician's teaching style and make sure that you "vibe" with them and their work. Many people have used my online course Unapologetic Eating 101 as a starting place to make progress on their own and then have continued on to one-on-one coaching or a group program to dig deeper and get some personal support.
Since most online courses don't offer much if any outside support, online courses tend to be best for people who work well independently and are self-motivators. Most courses have a lot of space for self-reflection and self-discovery, which may come easier to some than for others. Online courses also tend to be less expensive, so they can be a more affordable way to learn and do this work.
Other Resources
In addition to the options I shared above, there are also a lot of free or low-cost ways of finding support in your intuitive eating and body image journey. This may include things like books, podcasts, blogs, articles, or social media. One of the main reasons I wanted to write my book Unapologetic Eating was so that people could access a low-cost version of my work and utilize it as both a book and a workbook to put into practice what they are reading and learning.
Here are roundups and links to some of my favorite food and body liberation books, podcasts and social media accounts:
There is also a lot of free content to be found in blogs and articles around the internet (though you do have to be careful, as intuitive eating is now frequently co-opted!). Here are a few places to start:
Good Housekeeping and Self.com have also been putting out some great anti-diet content in the past year or two (though they still often have some diet-y content, so a word of warning about that!).
All of these resources are a great way to dip your toes if you're still deciding if this work or the practitioner is the right fit for you. They are also really helpful to create a bit of a "non-diet bubble", which can be important as you work to divest from diet culture.
How to choose?
With all these different choices, and many of them being a significant investment, it may be overwhelming to decide what is the best way for you to work towards food and body liberation. This decision is truly dependent on who you are and how you like to navigate change and growth. Remember that no matter what option you go with, you are worth it. Your desire to reconnect with yourself and grow is a courageous act.
If you are interested in any of my programs and are unsure which option to choose, you're welcome to schedule a free Discovery Call with me so we can chat more and figure out which program would be the best fit for you.
---
Author Bio
This article was written and reviewed by Alissa Rumsey, MS, RD, CSCS, a registered dietitian and Certified Intuitive Eating Counselor. She specializes in weight-inclusive care, intuitive eating, body image healing, mindfulness, self-compassion, and healing from chronic dieting, disordered eating, and eating disorders. Alissa holds a Bachelor's Degree in Nutrition and Exercise Science, and a Master's Degree in Health Communications, and is also an NSCA Certified Strength and Conditioning Specialist.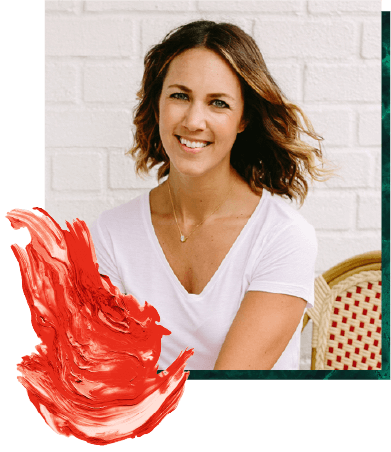 Alissa Rumsey, MS, RD, CDN, CSCS (pronouns she/her/hers) is a registered
dietitian, nutrition therapist, certified intuitive eating counselor, and the author of
Unapologetic Eating: Make Peace With Food and Transform Your Life. Alissa is
passionate about helping people reclaim the space to eat and live,
unapologetically.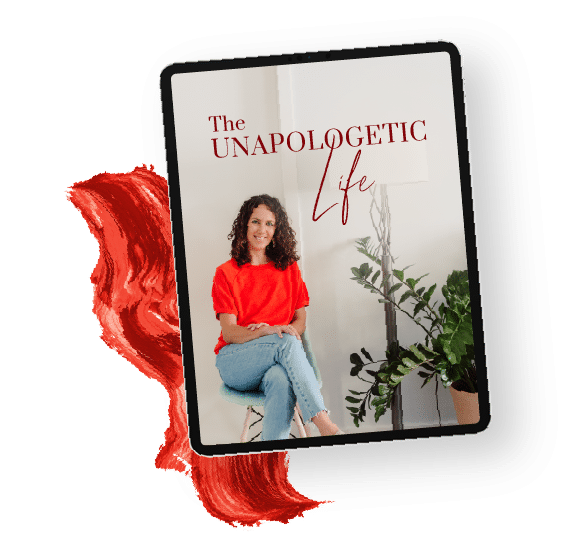 A twice-a-month round-up of inspirational stories, lessons, practical tips and encouragement for living your most authentic, unapologetic life.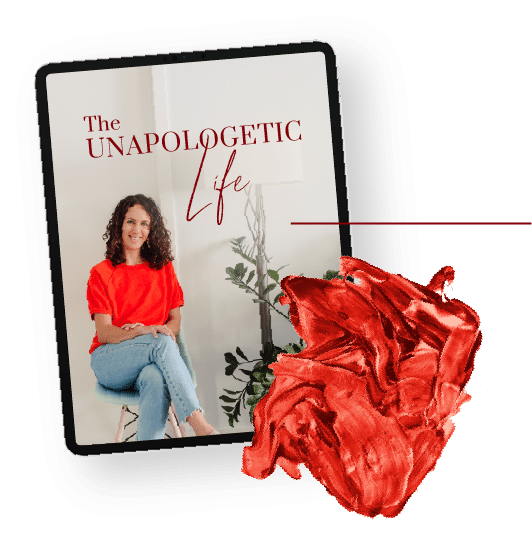 A twice-a-month round-up of inspirational stories, lessons, practical tips and encouragement for living your most authentic, unapologetic life.