12 Healthy Foods You Can Bring Through Airport Security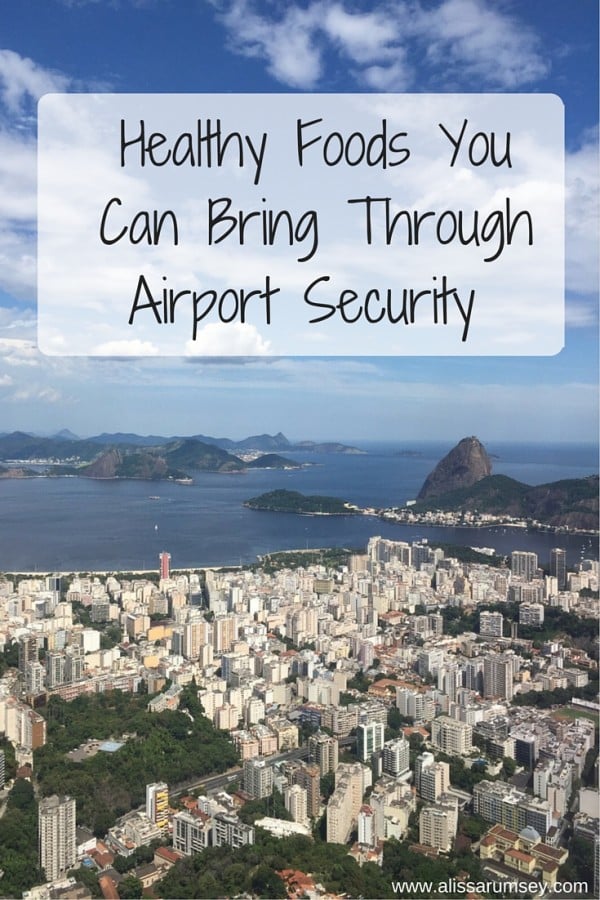 There's nothing like making it to the airport and through security, then realizing your options for in-flight food comes down to chips, pretzels, or candy bars. Prepping your own food may be far from your mind when you are packing for a trip, but there is are many benefits to bringing your own snacks and meals. Not only will you eat healthier, but you won't waste money on overpriced airport food, and you'll always be prepared in case there is a delay or you're stuck sitting on the tarmac.
Because the TSA is so strict with carry-on baggage rules, many people don't realize that you can bring most foods through security with no problem. The only things you need to avoid are larger jars or bottles of anything liquid or gel-like, such as yogurt, sauces, dressings, etc. The TSA has a good overview of traveling with food here.
With all the traveling I've been doing this year, stocking up on healthy foods is always top of my list before a trip.

Here are some healthy foods you can bring through airport security.
Snacks You Can Bring Through Airport Security
Nuts + dried fruit

Beef jerky – such as

Krave

,

Kooee Snacks

, or

Chefs Cut

Cut up raw vegetables – if the airport sells hummus, purchase a small container to pair with your veggies

Dried chickpeas or beans – such as Saffron Road, or easily make your own: rinse and dry a can of chickpeas, toss with olive oil, salt, pepper and other spices, and roast at 450 degrees for 20-30 minutes or until crispy.
Whole grain crackers + cheese – pack a few slices of cheese or cheese sticks from Sargento snacks or Horizon to put on Simple Mills or Back to Nature crackers

Fresh fruit – apples, pears, or sliced pineapple holds up well

Nut butter – such as Justin's, NuttZo, RX Nut Butter, or Wild Friends individual squeeze packs are TSA-compliant (usually about 1.1 ounces) and make it easy to snack
Flying for over five hours? Pack a more substantial meal, so you don't have to rely on the highly processed airport or airline foods.
Meals You Can Bring Through Airport Security
Grain-based salads – these hold up well and can be eaten at room temperature. Choose a grain such as quinoa, faro, barley or brown rice and try one of these variations:

Farro with white beans, roasted broccoli, diced tomato, olive oil and balsamic

Quinoa with shredded carrots, bell peppers, chickpeas and avocado.

Brown rice with cucumbers, pineapple and dried cranberries tossed with a lemon and olive oil vinaigrette

Leafy green salads – these hold up well for a few hours. Pack full of your favorite veggies and fruit, plus a protein source: turkey, black beans, chicken or tuna. Dress the salad before you leave home, or grab a small packet of dressing and stick it in your liquids bag.

Lentil or bean salads – lentils and beans hold up well and can be eaten cold or room temperature. Toss with veggies, and an olive-oil based vinaigrette for a high protein and fiber meal.
Sandwiches – choose whole grain bread or pitas, and pair with your favorite sandwich meats or grilled chicken, along with hearty veggies like cucumbers and onion that won't get soggy.
Oatmeal packets – quick-cooking oatmeal packets or oatmeal cups are great for airplane travel. Simply ask for hot water when the beverage cart comes around, stir in your oats, and voila! Choose plain oatmeal, and bring along a handful of nuts, dried fruit, and chia or hemp seeds – these will add some fat and protein to keep you full.
For safety purposes, perishable foods such as meat, poultry, and cheese shouldn't be out at room temperature for more than a few hours. As long as you plan on eating at the airport, or soon after boarding the plane, this won't be a problem. For longer flights, consider packing a small cooler (ice packs are allowed to go through security if they're completely frozen).
Some of my key go-to traveling essentials that are great for storing food and such:
Stasher bags: These reusable bags that are great for storing fruit, veggies, nuts/seeds, cookies, and even salads. They're great for traveling and make it so easy to pack food.
Reusable water bottle: So important to stay hydrated when traveling – fill up your water bottle at a water filter station inside the airport after TSA!
Reusable utensils: This bamboo utensil set is great for on the go and eliminates the worry of having to try to find utensils when traveling.
And here are a few travel items that are not food-related – but they're definitely worth bringing along on your trip to make your traveling experience more comfortable!
Airport travel can be hectic, but with a little advanced planning, you can travel prepared with healthy snacks and meals to make your flight a little bit smoother.
Do you have any favorite travel snacks? Share them with me below!
Interested in intuitive eating support?
Check out my Unapologetic Eating 101 Course, an online, self-paced program to liberate yourself from dieting and make peace with food and your body.
My team and I also offer virtual one-on-one support – you can check out our virtual intuitive eating nutrition coaching packages.
My book, Unapologetic Eating: Make Peace with Food and Transform Your Life, is also a great resource that includes information, research, and reflection prompts to help you move away from dieting and come back home to your body, so you can live your most unapologetic, liberated life.
---
Author Bio
This article was written and reviewed by Alissa Rumsey, MS, RD, CSCS, a registered dietitian and Certified Intuitive Eating Counselor. She specializes in weight-inclusive care, intuitive eating, body image healing, mindfulness, self-compassion, and healing from chronic dieting, disordered eating, and eating disorders. Alissa holds a Bachelor's Degree in Nutrition and Exercise Science, and a Master's Degree in Health Communications, and is also an NSCA Certified Strength and Conditioning Specialist.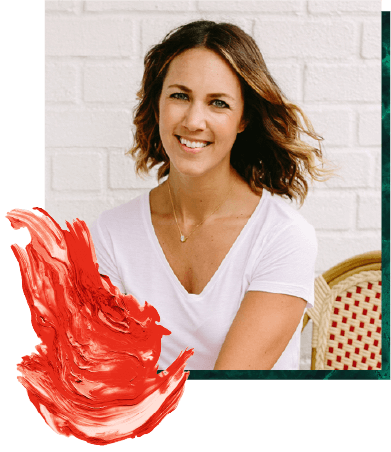 Alissa Rumsey, MS, RD, CDN, CSCS (pronouns she/her/hers) is a registered
dietitian, nutrition therapist, certified intuitive eating counselor, and the author of
Unapologetic Eating: Make Peace With Food and Transform Your Life. Alissa is
passionate about helping people reclaim the space to eat and live,
unapologetically.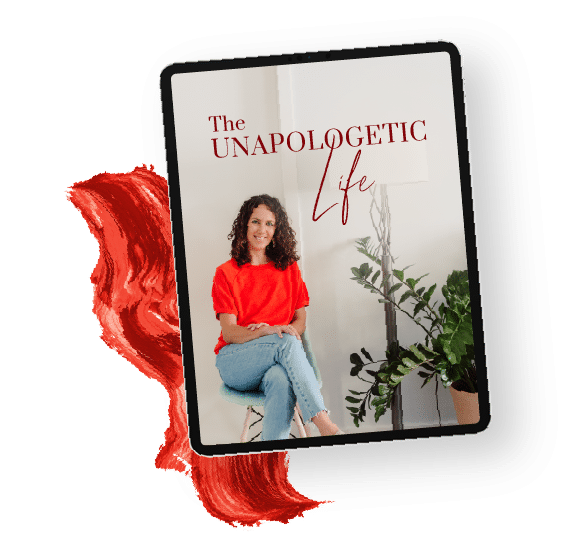 A twice-a-month round-up of inspirational stories, lessons, practical tips and encouragement for living your most authentic, unapologetic life.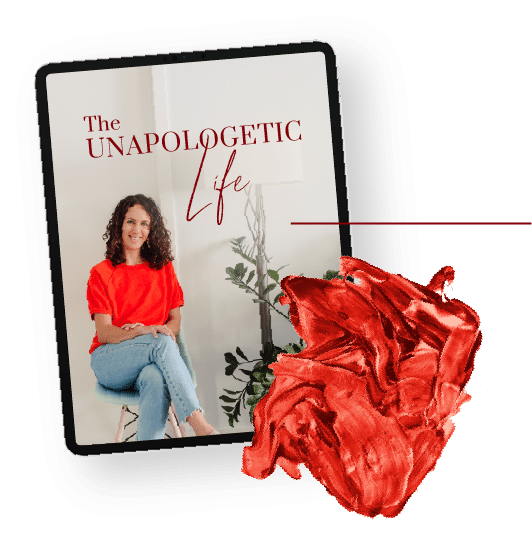 A twice-a-month round-up of inspirational stories, lessons, practical tips and encouragement for living your most authentic, unapologetic life.