What I Learned While Training For My First Marathon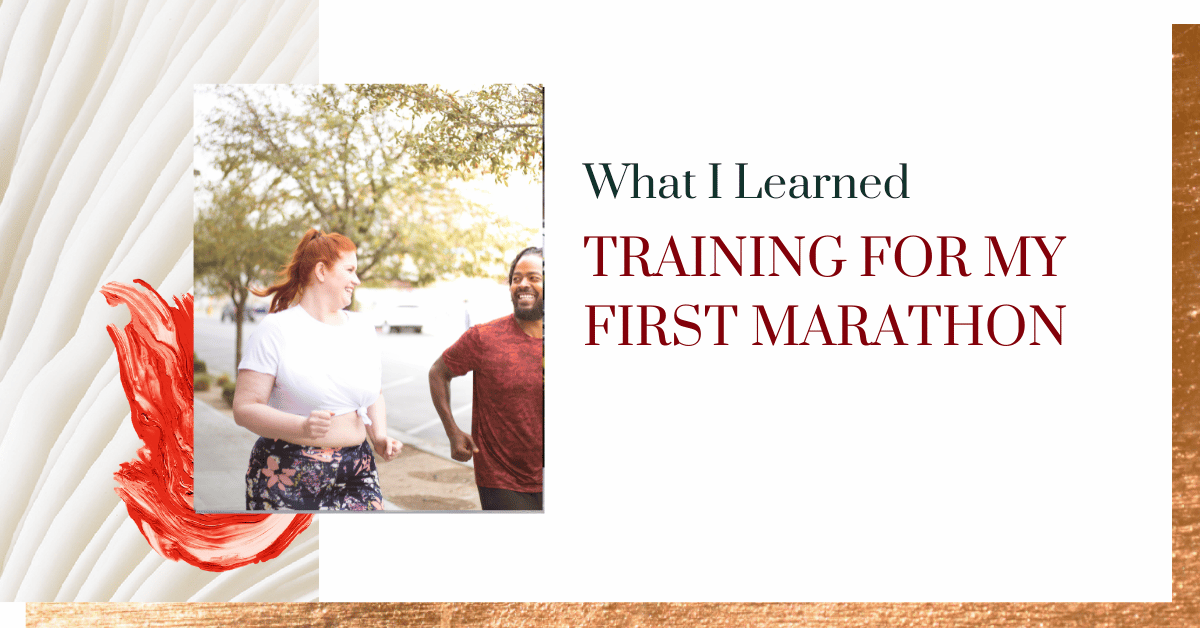 This is a guest post written by Rachel Bliss, an intern with Alissa Rumsey Nutrition and Wellness.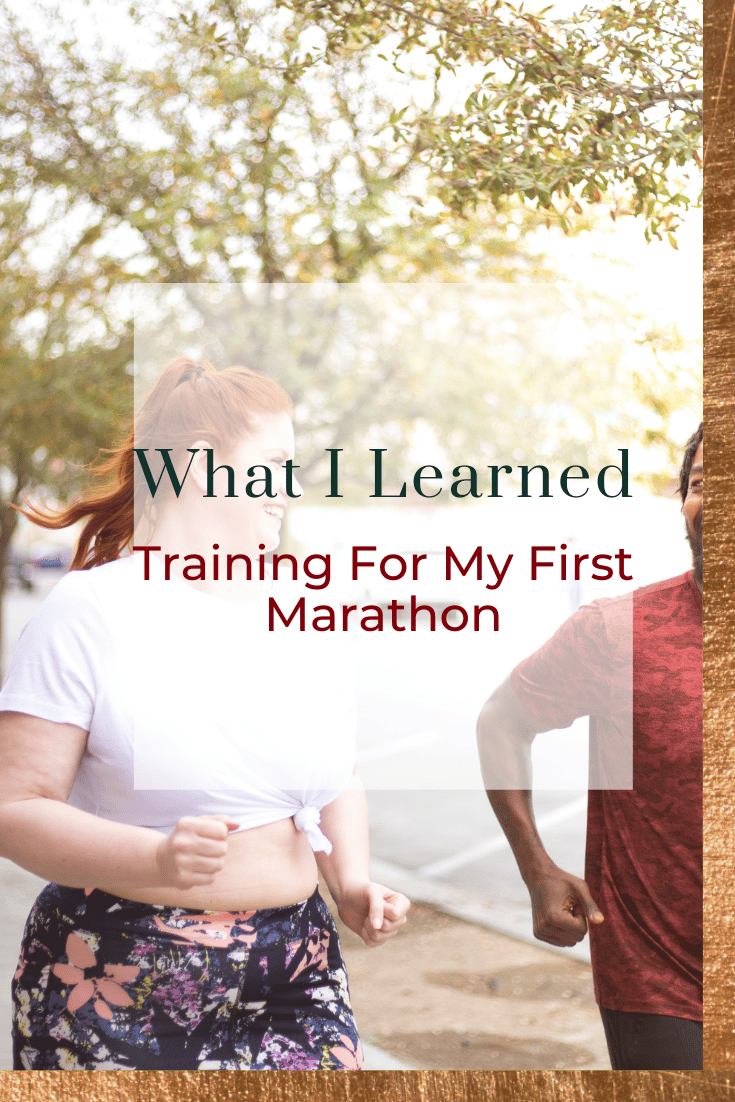 Training for my first marathon, I spent months waking up early, pushing myself to run 10, 15, 20 miles through total downpours, 90 degrees+ temperatures, and even snow…all for one day. But that one day makes all of the breathless miles more than worth it. Marathon day.
When looking back on my 26.2-mile journey for the Boston Marathon, there are many training decisions I am proud of, and I few I wish I could do over. If you're training for a marathon, read on to find out what went well about my training and race-day, and what I would have done differently.
What To Do During a Marathon
Invite family and friends to support you around mile 18.
I broke the 26.2 miles into two sections. The first section was mile one to mile 18, where my family and friends awaited my arrival. This way every time I thought, "I can't do this" I responded to myself by thinking about how amazing it was going to be to see the smiles, signs, and cheering of my supporting family and friends. After reaching them, it was only 8.2 miles to the finish line, where other friends and family awaited my finish.
Don't try new nutrition supplements the day of the race.
For every long 13+ mile training run, I acted like it was the day of the marathon. I stuck to the same nutrition my body was used to and never tried anything new. Training is the time to practice your nutrition and hydration strategies, finding out what works (and what doesn't work) for you. Then when it comes to race-day, you just have to implement your training.
Listen to your body
I never fully understood the importance of this until I hurt my knee during training. I experienced days of depressing, discouraging thoughts while pushing myself and training with a swollen knee. It was then I realized that taking a couple of days off now would be better than continuing to injure my knee, and not be able to run the marathon. I also had days when I set out for my long run, only to realize within the first mile that my body wasn't up for it. Instead, I took that day as a rest day and waited until my body felt better.
Take the race mile by mile
At mile 14, when I realized I still had over 12 more miles to go, my mind began trying to convince me that I wouldn't be able to finish the race. Not willing to let my mind get the best of me, I began to look at the race mile-by-mile, rather than being intimidated by the bigger picture. I would motivate myself to get to the next mile marker, where I allowed myself to walk to drink the water and Gatorade, and then run to the next mile marker, all the way until the finish.
Remember that it is ok to walk
The best advice a friend gave me the day before the race was, "don't be afraid to walk, 26.2 miles is a very long distance." Without this advice, I would have seen walking as giving up. Walking is not giving up, you are simply listening to your body. I let myself walk during hydration stops, while I sipped Gatorade or water.
What I Would Have Done Differently
Turn down my music
I decided to run with my headphones in, as I couldn't imagine the thought of 26.2 miles with no music. Unfortunately, the music covered the sound of spectators cheering. Plus, I almost missed hearing and seeing my friends at the finish line. My tip: turn down the music, or remove your headphones, and let the cheering of the crowd motivate you across the finish line.
Get to know the coaches and runners from my charity team
I trained for this race with The Leukemia and Lymphoma Society's Team in Training Program. The coaches and other runners are amazing people, and I wish I had made a bigger effort to connect with them before the race. I would've loved to know the other runners wearing LLS purple along the race, as it would have been fun to cheer each other on and provide motivation.
Do more hill training
I did not put enough emphasis on hill training and felt it during the race. Even if you can't train on the exact hills that will be on the course, find a training run with a similar elevation. If there are hills at mile 15 of the marathon, run a similar long-run with hills at the end of the run. Trust me, running up hills after two miles is much different than running them after nine or 18 miles.
Pay attention to your posture
Most people see their good running posture dissolve once they start to get tired. I didn't pay enough attention to this, and by the end of the race, my shoulders were hunched so far over that I felt a lot of pain. Check in with your body and form throughout the race, and reestablish your good posture. This will save you from discomfort and pain later on.
Have you run a marathon before? What are some things that went well or what would you have done different? Share with us below!
Looking for intuitive eating support to fuel your next run?
Check out my Unapologetic Eating 101 Course, an online, self-paced program to liberate yourself from dieting and make peace with food and your body.
My team and I also offer virtual one-on-one support – you can check out our virtual intuitive eating nutrition coaching packages.
My book, Unapologetic Eating: Make Peace with Food and Transform Your Life, is also a great resource that includes information, research, and reflection prompts to help you move away from dieting and come back home to your body, so you can live your most unapologetic, liberated life.
---
Author Bio
This article was reviewed by Alissa Rumsey, MS, RD, CSCS, a registered dietitian and Certified Intuitive Eating Counselor. She specializes in weight-inclusive care, intuitive eating, body image healing, mindfulness, self-compassion, and healing from chronic dieting, disordered eating, and eating disorders. Alissa holds a Bachelor's Degree in Nutrition and Exercise Science, and a Master's Degree in Health Communications, and is also an NSCA Certified Strength and Conditioning Specialist.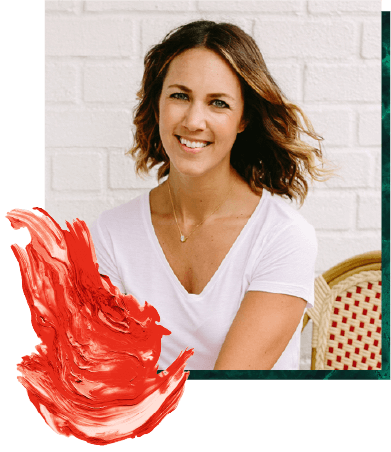 Alissa Rumsey, MS, RD, CDN, CSCS (pronouns she/her/hers) is a registered
dietitian, nutrition therapist, certified intuitive eating counselor, and the author of
Unapologetic Eating: Make Peace With Food and Transform Your Life. Alissa is
passionate about helping people reclaim the space to eat and live,
unapologetically.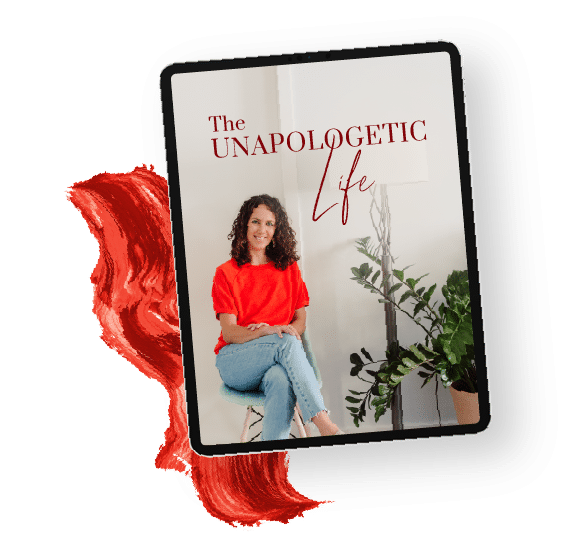 A twice-a-month round-up of inspirational stories, lessons, practical tips and encouragement for living your most authentic, unapologetic life.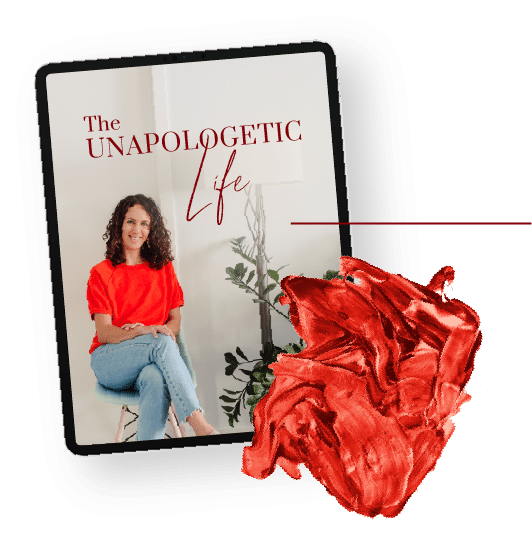 A twice-a-month round-up of inspirational stories, lessons, practical tips and encouragement for living your most authentic, unapologetic life.