The easiest way to make cooking at home simple is to have a well-stocked pantry so that making breakfasts, lunches and dinners is a no-brainer. Here are 30 items to consider stocking in your pantry.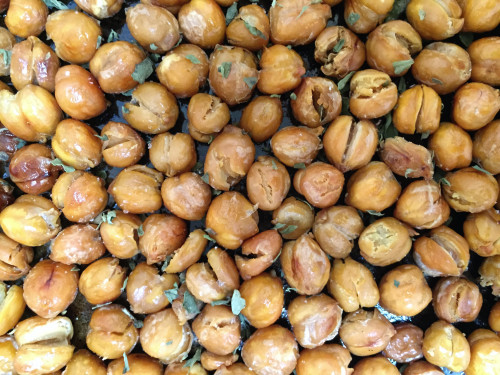 Grains & Legumes
Quinoa
Brown rice
Whole wheat couscous
Pearl barley
Old fashioned rolled oats
All-purpose flour
Whole wheat flour
Plain breadcrumbs
Dried beans and lentils
Chia, Flax and/or Hemp seeds
Nuts, Seeds & Fruits
Walnuts
Almonds
Pine nuts
Pistachios
Natural nut butters (i.e. peanut, almond, sunflower)
Assorted dried fruit
Tahini paste
Canned & Jarred Foods
Canned no-added-salt beans
Tuna or salmon, packed in water
Low-sodium chicken and/or vegetable broth
No-added-salt tomatoes and tomato paste
Flavorings
Salt (fine salt and coarse sea salt)
Pepper (ground and peppercorns0
Dried herbs and spices
Fresh garlic
Onions
Oils, Vinegar & Condiments
Extra-virgin olive oil
Coconut oil
Canola oil
Vinegar: balsamic, red-wine, white-wine, apple cider
Dijon mustard
You don't need to go out and purchase all of these at once. Pick 10-15 of the items that you'd use most.
Happy Shopping!