Simple Caprese Grain Bowl Recipe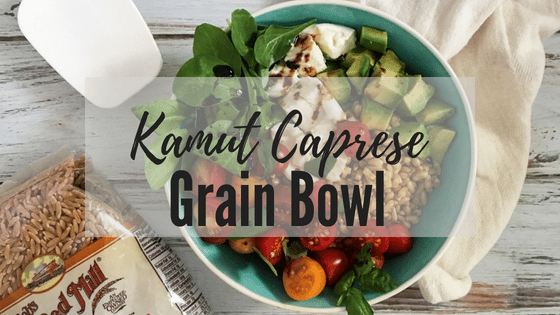 This KAMUT® Caprese Grain Bowl recipe features all the flavors of your favorite salad in a simple grain bowl form. I've partnered up with Kamut International to bring you this post, meaning I was compensated for my time, but as always, all thoughts and opinions are my own.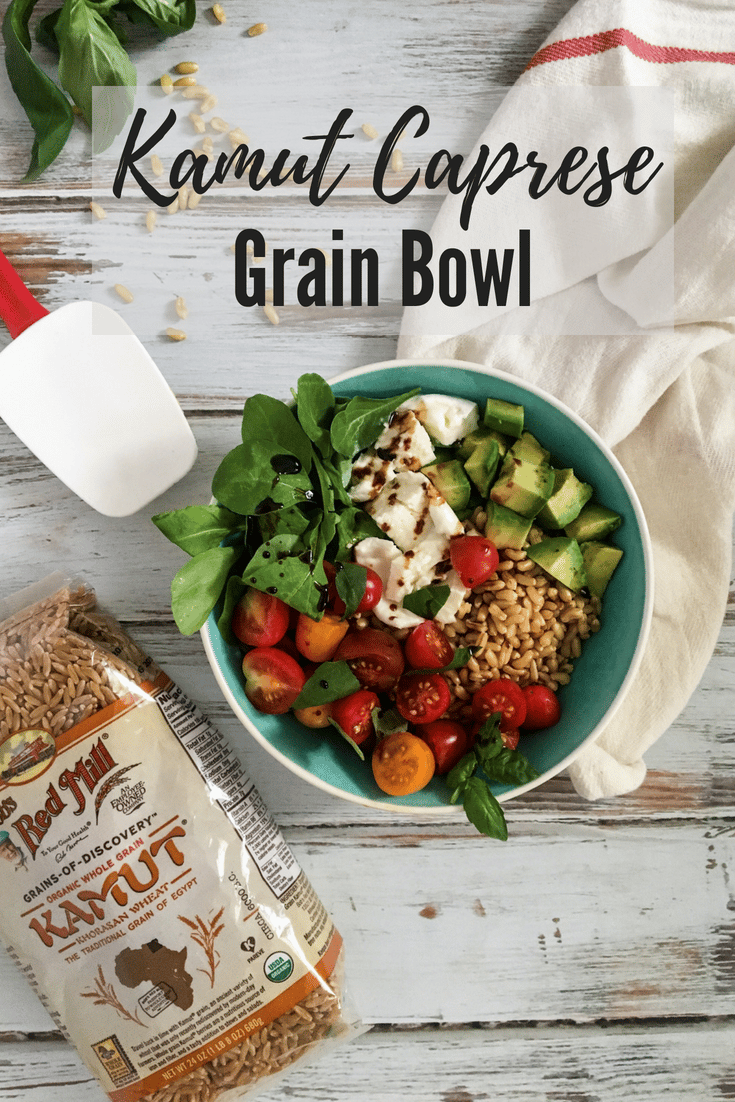 I have a bit of a thing for grain bowls. I used to enjoy cooking elaborate meals but nowadays, given the size of my teeny, tiny NYC kitchen, I'm all about simplicity. Grain bowls fit the bill: they are so easy to throw together (priority #1 for me when it comes to cooking!) and you can create tons of flavor combos with just a few ingredients.
I love all grains, but I tend to go for heartier grains that have a bit of a bite to them. I only discovered KAMUT wheat a few months ago but have been hooked on it since. It has a slightly sweet and nutty taste, so I could literally eat this stuff plain (and often do – straight from the stove!).
KAMUT wheat is a type of ancient grain, meaning the plant has never been altered through modern plant breeding. It's part of the wheat family, so it's a whole grain, though many people with wheat sensitivities report being able to eat it with no difficulty. It's not entirely clear yet why it's easier to digest, but it may be due to the fact that the grain remains largely unchanged from its original form. All KAMUT brand grain is organic, non-GMO, and an excellent source of protein and fiber.
KAMUT wheat's slightly sweet, nutty taste and firm texture means it works well in salads and grain bowls or in place of pasta or rice. It would also be great for breakfast in place of oatmeal as either a hot dish or cold, like overnight oats (I'll be trying that one out soon – I'll keep you posted!).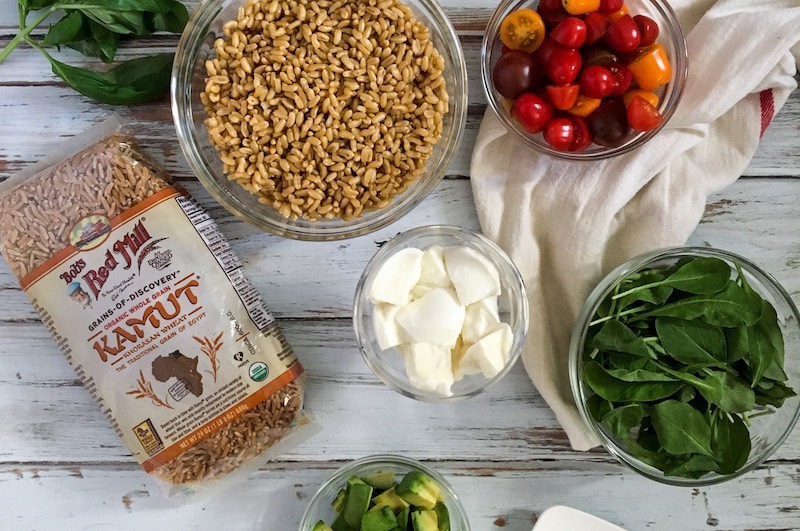 Tomatoes are in season right now, with my local farmer's market stalls overflowing with juicy, ripe varietals. This recipe was inspired by one of my favorite salads (because is there anything better than a salad made out of cheese?!). This KAMUT® Caprese Grain Bowl takes your typical Caprese salad and elevates it to main-dish status with the addition of KAMUT grains, avocado, and arugula. I topped it off with a super simple balsamic glaze and voila: Caprese salad in a bowl!
KAMUT® Caprese Grain Bowl
Author:
Ingredients
Grain bowl:
1 cup KAMUT berries, cooked according to package directions
1 cup of cherry tomatoes, halved
4oz fresh mozzarella cheese, cut into half-inch chunks
¼ cup loosely packed fresh basil, torn
1 cup arugula
1 avocado, chopped
1 teaspoon fresh ground black pepper
Balsamic Glaze:
4 ounces balsamic vinegar
2 tablespoons brown sugar
Instructions
Toss together the cooked berries with the rest of the grain bowl ingredients.
To make the glaze, add balsamic vinegar and brown sugar to a small saucepan and stir to combine. Heat saucepan over medium heat until mixture begins to boil, stirring frequently until sugar has dissolved. Reduce heat to low and <g class="gr_ gr_57 gr-alert gr_spell gr_inline_cards gr_run_anim ContextualSpelling ins-del" id="57″ data-gr-id="57″>summer</g> until the glaze is reduced by half, about 10 to 15 minutes.
Drizzle glaze on top of the grain bowl. Any remaining glaze can be refrigerated in a sealed container for up to two weeks.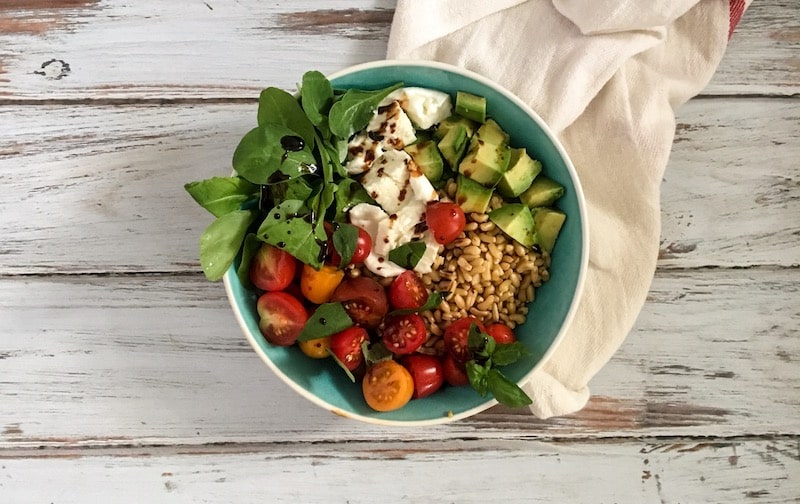 What is your favorite way to use whole grains? Share in the comments below – I'm always looking for new ideas 🙂
Interested in learning about intuitive eating?
Check out my Unapologetic Eating 101 Course, an online, self-paced program to liberate yourself from dieting and make peace with food and your body.
My team and I also offer virtual one-on-one support – you can check out our virtual intuitive eating nutrition coaching packages.
My book, Unapologetic Eating: Make Peace with Food and Transform Your Life, is also a great resource that includes information, research, and reflection prompts to help you move away from dieting and come back home to your body, so you can live your most unapologetic, liberated life.
---
Author Bio
This article was written and reviewed by Alissa Rumsey, MS, RD, CSCS, a registered dietitian and Certified Intuitive Eating Counselor. She specializes in weight-inclusive care, intuitive eating, body image healing, mindfulness, self-compassion, and healing from chronic dieting, disordered eating, and eating disorders. Alissa holds a Bachelor's Degree in Nutrition and Exercise Science, and a Master's Degree in Health Communications, and is also an NSCA Certified Strength and Conditioning Specialist.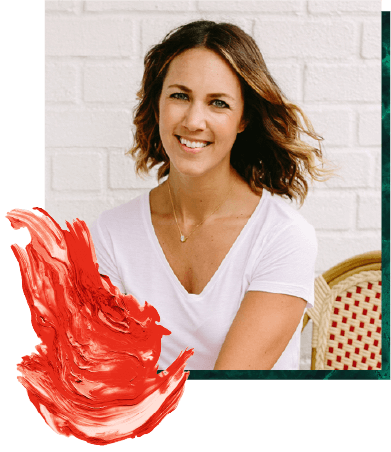 Alissa Rumsey, MS, RD, CDN, CSCS (pronouns she/her/hers) is a registered
dietitian, nutrition therapist, certified intuitive eating counselor, and the author of
Unapologetic Eating: Make Peace With Food and Transform Your Life. Alissa is
passionate about helping people reclaim the space to eat and live,
unapologetically.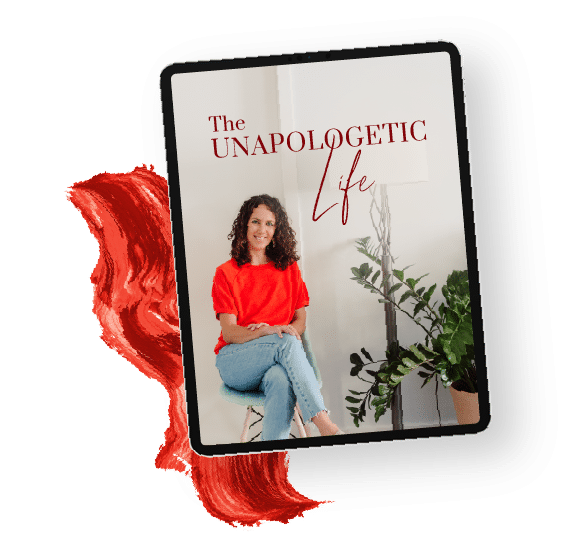 A twice-a-month round-up of inspirational stories, lessons, practical tips and encouragement for living your most authentic, unapologetic life.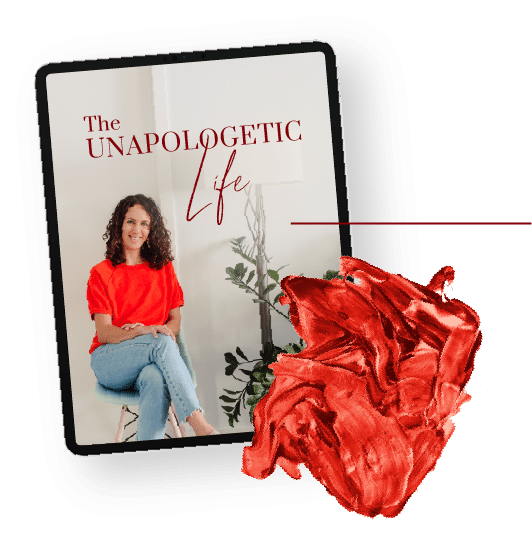 A twice-a-month round-up of inspirational stories, lessons, practical tips and encouragement for living your most authentic, unapologetic life.