10 Books for Improving Your Relationship To Food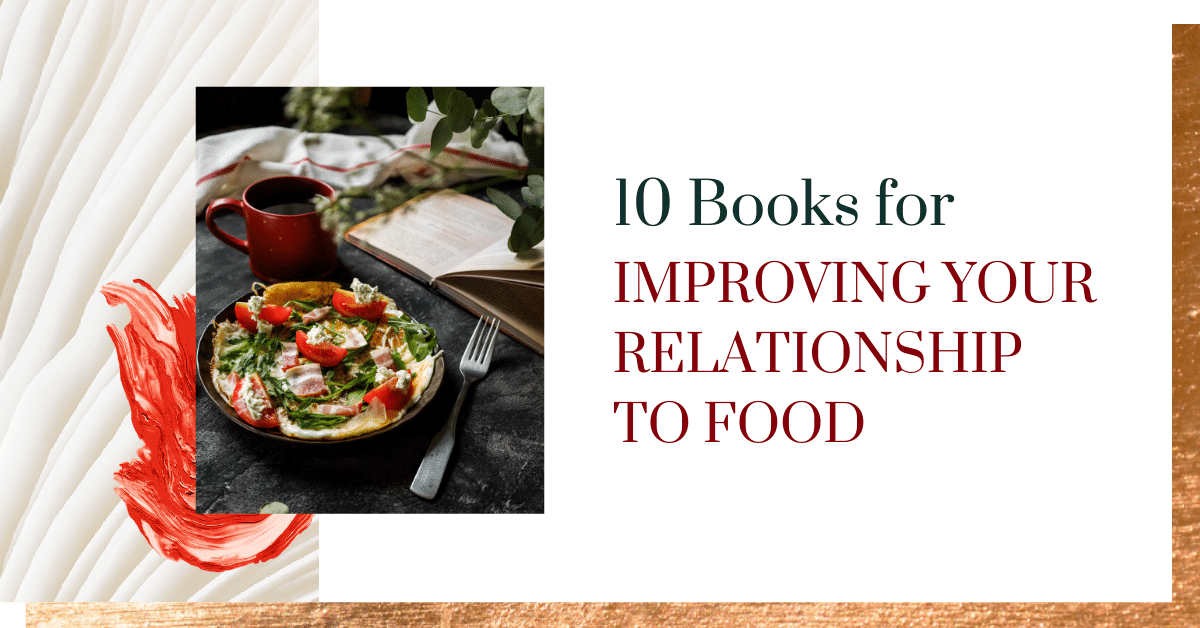 Taking the leap into intuitive eating can feel anything but intuitive at first. Consuming anti-diet content – like books and podcasts – that delve into intuitive eating and the non-diet approach can be really helpful. Here is a list of 10 of the best intuitive eating books to help you integrate the principles of intuitive eating and the anti-diet approach into your life.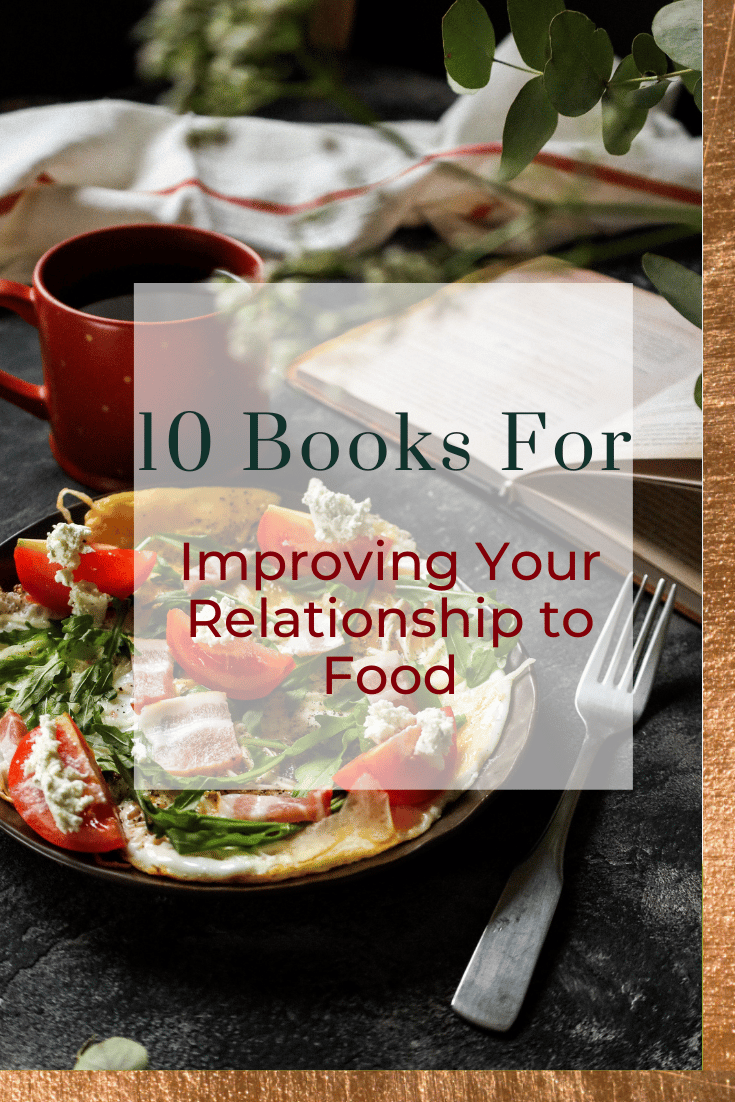 When you are on your intuitive eating journey, it becomes important to build a sort of "anti-diet bubble". With all the diet culture around you, it can be really helpful to read books that align with or help teach you intuitive eating and the anti-diet approach.
Over the years I pulled together the below list of some of my favorite intuitive eating books. Each book approaches the topic a little differently, and they each do a great job translating the principles of intuitive eating into realistic recommendations. Each author has a unique perspective and offers something different to the journey of intuitive eating and the anti-diet world.
Please note: some links below are affiliate links. I only use affiliate links for products I use and trust, a category in which all these books fall into 🙂
Happy reading!
The 10 Best Intuitive Eating Books
1. Intuitive Eating: A Revolutionary Program that Works by Evelyn Tribole and Elyse Resch
The original Intuitive Eating book by Evelyn Tribole and Elyse Resch was published in 1995 and has since been updated four times to reflect the latest research. This book is the gold standard for starting your intuitive eating journey.
2. The Intuitive Eating Workbook: Ten Principles for Nourishing a Healthy Relationship with Food by Evelyn Tribole and Elyse Resch
The Intuitive Eating Workbook is a companion to the book, and helpful for putting the principles of intuitive eating into practice.
3. Unapologetic Eating: Make Peace with Food and Transform Your Life by Alissa Rumsey (aka me!)
Using a relatable four-step approach, this book walks you through how to reconnect with your body using your relationship to food as the entry point. It provides actionable tools that you can use to confidently nourish yourself physically, mentally, and emotionally.
4. Anti-Diet: Reclaim Your Time, Money, Well-Being, and Happiness Through Intuitive Eating by Christy Harrison
Christy Harrison, a dietitian and host of the popular Food Psych podcast, challenges the hidden diet messages within the health and wellness industry. She exposes all of the ways diet culture penetrates our everyday lives.
5. Gentle Nutrition: A Non-Diet Approach to Healthy Eating by Rachael Hartley
Rachael explores what healthy eating looks like from a non-diet perspective, and her book teaches you how to improve your relationship with food and how take care of your body with real life tips and tools that have helped her clients.
6. The Eating Instinct: Food Culture, Body Image, and Guilt in America by Virginia Sole-Smith
In this book, Virginia explores the variety of ways we struggle with food and shares her own process of healing after a traumatic event.
7. Just Eat It: How Intuitive Eating Can Help You Get Your Shit Together Around Food by Laura Thomas
Laura Thomas, a UK dietitian, shares insights from helping herself and her clients heal their relationships with food, through a lens of social justice and nutrition science.
8. Eat to Love: A Mindful Guide to Transforming Your Relationship with Food, Body, and Life by Jenna Hollenstein
Jenna, a dietitian and mindfulness teacher, challenges the deeply held beliefs behind our relationship with food and dieting in order to heal and regain sanity around food.
9. The F*ck It Diet by Caroline Dooner
Caroline, a comedian and writer, explores in her hilarious voice the depth of why diets don't work and breaks down the misinformation in diet culture in order to help us heal.
10. Healthy Eating for Life: An Intuitive Eating Workbook to Stop Dieting Forever by Cara Harbstreet
This easy to follow workbook, written by a registered dietitian, offers exercises to help us approach food in a nonjudgemental, compassionate way.
For more book recommendations related to body positivity or Health at Every Size, check out my Favorite Food Freedom & Body Liberation Books. 
What books am I missing? Share your favorites below!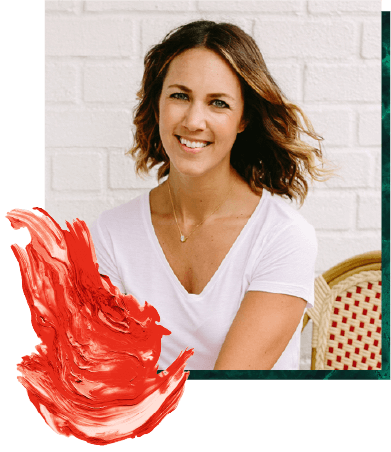 Alissa Rumsey, MS, RD, CDN, CSCS (pronouns she/her/hers) is a registered
dietitian, nutrition therapist, certified intuitive eating counselor, and the author of
Unapologetic Eating: Make Peace With Food and Transform Your Life. Alissa is
passionate about helping people reclaim the space to eat and live,
unapologetically.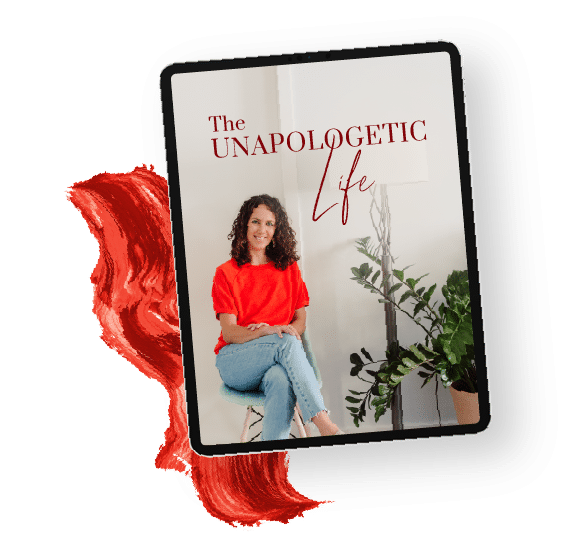 A twice-a-month round-up of inspirational stories, lessons, practical tips and encouragement for living your most authentic, unapologetic life.