Take Your Workout Outdoors in NYC this Summer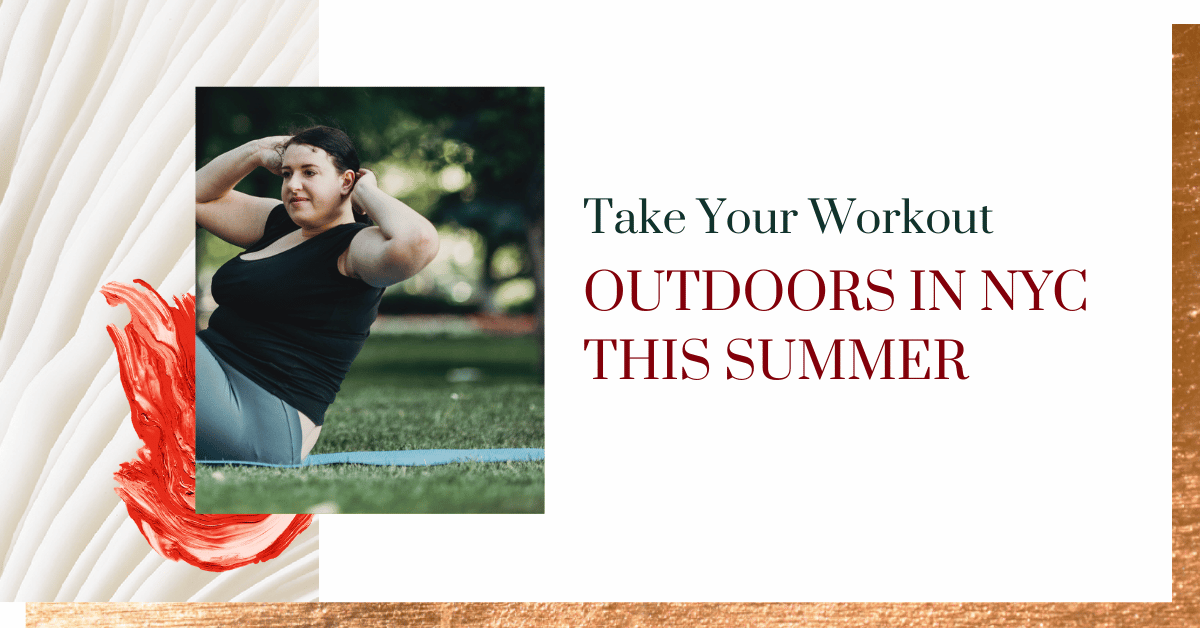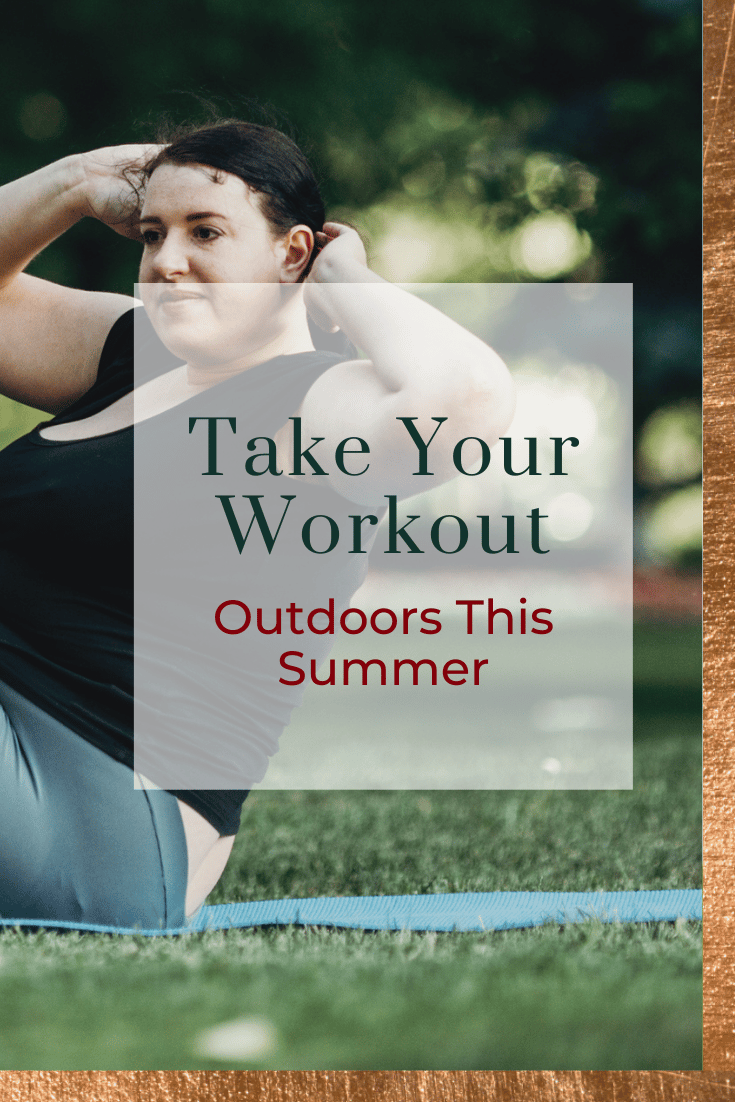 Summer is here, bringing warmer weather and longer days. It's time to rethink your winter workout and take things outdoors. If the beautiful weather leaves you feeling unmotivated to make it to the gym, opting for an outdoor happy hour instead, try changing up your routine. Grab a friend and head to one of the many outdoor fitness classes around the city. Enjoy the warm sun and fresh air while getting your sweat on.
Outdoor Morning Workouts
For the early birds who want to get their workout in early and while the sun isn't at it's hottest. Be adventurous and try "Form and Flow" in Flatiron, a fusion between yoga, ballet, and calisthenics hosted by The Rise. This free workout happens on Thursdays at 6:30 am at the Flatiron building. Feel free to bring your yoga mat and towel.
If push-ups and burpees are more your speed, check out the free Bryant Park Boot Camp every Wednesday at 6:30 am. The workout consists of exercises like crunches, planks, push-ups, etc. and does not require any equipment. Head to the 6th Ave side of the park every Wednesday, rain or shine. For more free workouts, check out The Rise NYC Outdoor Fitness.
Sunset Fitness
There's nothing better than sunsets and yoga to unwind after a stressful day. Head over to The Plaza on 66th street (Riverside Park South) for free sunset Hatha yoga or pilates every Tuesday and Wednesday. Don't forget to wear comfortable clothing and bring your mat. All levels welcome.
Weekend Warriors
Keep your weekend active by joining Summer on the Hudson for Zumba every Saturday at 11 am. This energetic workout is located uptown at the West Harlem Piers Park on 125th street. Bring your water and your energy, and get ready to get down to the latest Zumba hits.
Begin your Sunday with yoga at the Socrates Sculpture Park on the waterfront in Queens. Join for free Kripalu Yoga every Saturday and Sunday through September. All participant levels are welcome.
Looking for something more intense? Start your Saturday off with an Outdoor Park Workout, focusing on a mix of conditioning, strength, and mobility. Held every Saturday at 10:30 am in Jersey City at Hamilton Park (8th st and West Hamilton Place). Suggested donation of $5.
Evening Runs
Join Open Run, a workout powered by local volunteers, for a free organized run every Thursday at 7 pm in Brooklyn Bridge Park (join at Pier 6). This 2.5 to 3-mile running event is open to all ages and levels of experience as the course stays open until the last participant crosses the finish line. Leave your valuables at home, grab a friend, and arrive 15 minutes before the run begins to successfully register.
For more outdoor workouts, check out NYC Parks and Recreation Department website.
Do you have a favorite outdoor workout? Share with us in the comments below!
Interested in more support?
Check out my Unapologetic Eating 101 Course, an online, self-paced program to liberate yourself from dieting and make peace with food and your body.
My team and I also offer virtual one-on-one support – you can check out our virtual intuitive eating nutrition coaching packages.
My book, Unapologetic Eating: Make Peace with Food and Transform Your Life, is also a great resource that includes information, research, and reflection prompts to help you move away from dieting and come back home to your body, so you can live your most unapologetic, liberated life.
---
Author Bio
This article was written and reviewed by Alissa Rumsey, MS, RD, CSCS, a registered dietitian and Certified Intuitive Eating Counselor. She specializes in weight-inclusive care, intuitive eating, body image healing, mindfulness, self-compassion, and healing from chronic dieting, disordered eating, and eating disorders. Alissa holds a Bachelor's Degree in Nutrition and Exercise Science, and a Master's Degree in Health Communications, and is also an NSCA Certified Strength and Conditioning Specialist.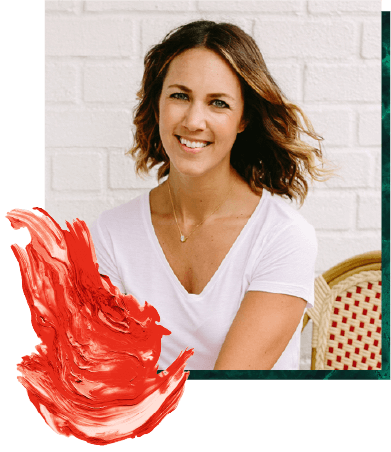 Alissa Rumsey, MS, RD, CDN, CSCS (pronouns she/her/hers) is a registered
dietitian, nutrition therapist, certified intuitive eating counselor, and the author of
Unapologetic Eating: Make Peace With Food and Transform Your Life. Alissa is
passionate about helping people reclaim the space to eat and live,
unapologetically.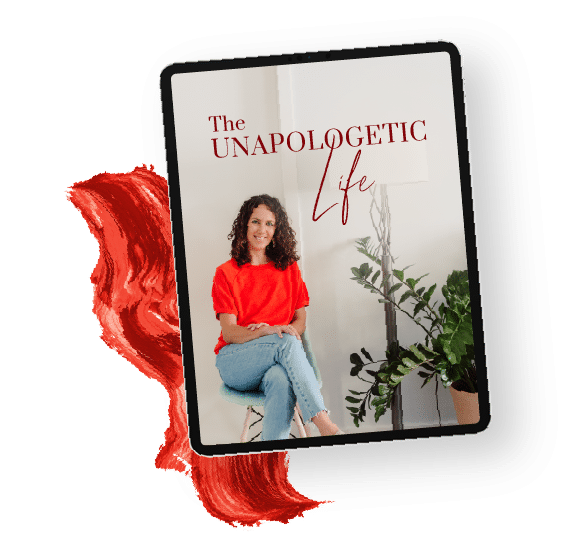 A twice-a-month round-up of inspirational stories, lessons, practical tips and encouragement for living your most authentic, unapologetic life.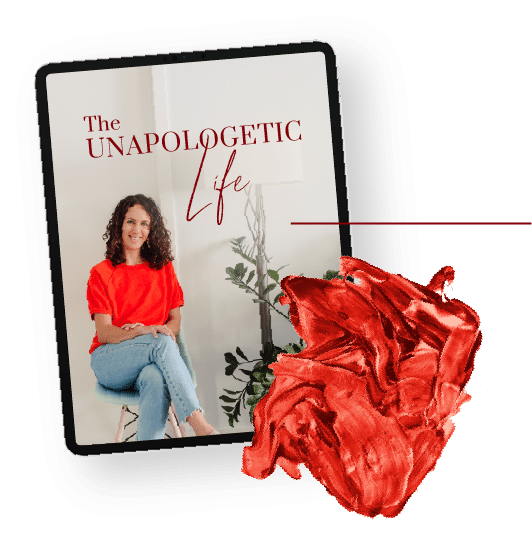 A twice-a-month round-up of inspirational stories, lessons, practical tips and encouragement for living your most authentic, unapologetic life.