Traveling in Cuba: What to Know Before You Go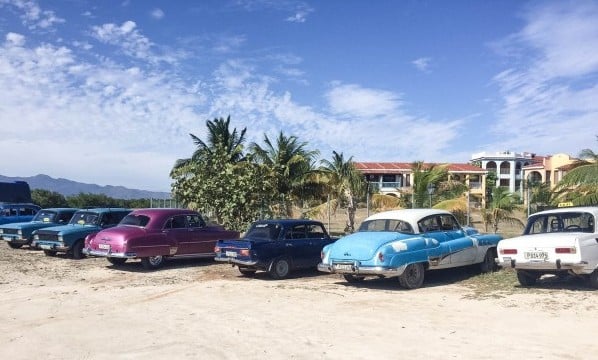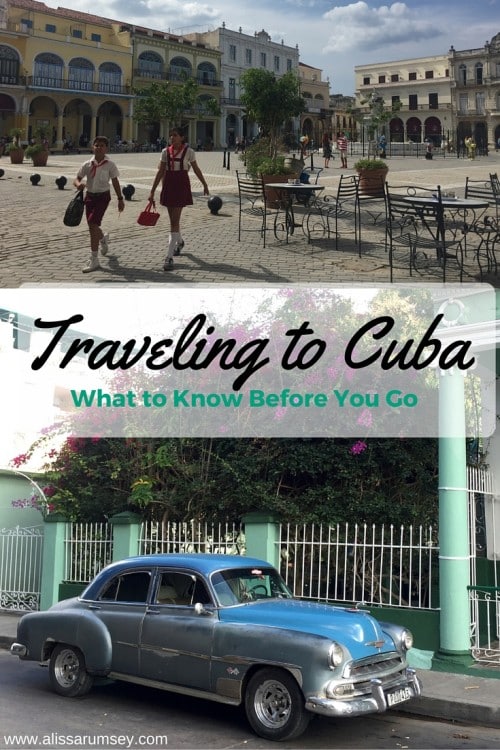 Travel to Cuba is finally getting easier. While it is still illegal for Americans to go to Cuba for tourism, there are 12 categories of travel permitted, including for educational purposes. Up until March 2016, to travel on an education visa you had to go with an educational travel company, most of which cost upwards of $2000 to $4000 per person. Since Obama loosened the restrictions in March, you can now self-license for educational travel to Cuba, making it a much more affordable option. The people-to-people education travel visa requires a full-time schedule of educational activities where you meet with Cuban people in their normal day-to-day settings. It forces people to travel in Cuba the way a country should be experienced – through the eyes of those that live there. I found the Cuban's to be some of the friendliest people I have ever encountered. Their spirit and energy permeate the country. It is truly one of the most fascinating places I have ever visited.
Planning a trip to Cuba is not quite as simple as going to the rest of the Caribbean or Latin America. Here are the things I learned while planning my six-day trip this spring.
Booking Flights from the US
You have two options when flying from the United States to Cuba – flying directly from a major US city, or flying through another country. There are a few different charter flight companies that offer direct flights from several US cities, including New York's JFK Airport and Miami International Airport. Commercial flights are being bid on as we speak, but for now, the charter flights will run you about $800 round-trip from New York or $500-600 from Miami. Considering that it is a 45-minute flight from Miami, these prices are certainly high, but they are expected to drop by over 50% once commercial flights begin. For my friends and I, we wanted to experience Cuba before the floodgates from the US opened up, so we decided to suck it up and pay the charter flight prices. We flew roundtrip from Miami using ABC Charters. Other options include Cuba Travel Services and Xael Cuba. Most charter services will also process your Cuban visa, which is a plus. Flights can fill up weeks in advance, so try to book early. Often other flights are added if there is a demand, which allowed us to get an extra day in Havana.
Another option is to connect through a different country, like Cancun, Mexico. Depending on when you book your flights, this may be a cheaper option, however since we planned our trip just a month before we left we wouldn't have saved any money by doing it this way. If you fly through another country, you purchase your visa at the check-in counter at the airport.
We flew into Cienfuegos and out of Havana, take a taxi ride from Cienfuegos to Trinidad (about an hour) and from Trinidad to Havana (about five hours). Our flight to Cienfuegos took off and arrived on time, and we got of the plane and through the tiny airport in about five minutes. From the nightmare stories I heard from other travellers about flying into Havana (including multiple hours of delays and then a 3-4 hour wait for luggage) I'd highly suggest flying into another Cuban city and making your way towards Havana. The smaller cities are very different from Havana, and gave us additional insight into the Cuban people and way of life.
Banking
US credit cards and debit cards still do not work in Cuba, so you need to bring enough cash with you to last your entire trip. You can exchange money at the many Cadecas (money exchangers), but know that US dollars carry a 10% service charge. There is no charge to exchange Canadian dollars or Euros, so I changed my money into Euros while still in New York, then exchanged Euros for Cuban cash. We utilized the Cadeca right in the airport. Judging from the crazy lines we saw at the Cadecas around the city (more on those insane lines later), this is probably your best option.
*One note: while some US banks are starting to allow the use of credit/debit cards in Cuba, most Cuban businesses are still not equipped to accept them. I would account for this and still plan to bring plenty of cash.
Currency
There are two currencies used in Cuba, the Convertable Peso (CUC) and the National Peso (CUP).
Current Exchange Rate: $1 USD = 1 CUC = ~25-26 CUP
CUC (pronounced "kook") – you will use this one the most, including paying for accommodations, transportation, meals, bus tickets, internet cards, souvenirs, etc.
CUP (referred to as pesos) – this is the currency that the locals are paid in. We had heard CUPs could be used at street food vendors and local markets, but we had a hard time spending them. There were a few local places that let us use them, but they would have also taken CUC. The benefit with CUP is that you will pay less for the goods, however, we found that once they knew we were tourists (aka immediately) they asked for CUC. I'd recommend no more than
When you first get the cash, make sure you are familiar with the difference between the CUC and CUP bills. Make sure if you pay for something in CUC that you get CUC back. We didn't have any problem with this, but had heard of other travelers getting ripped off by being given change in CUP, so something to watch for.
Budget-wise, depending on your accommodations and how many museums/sights you visit, plan to spend about $45-65 per day. We exchanged about $10 into CUP and the rest into CUC.
Booking Accommodations
The biggest tip I can give you: stay at a Casa Particulares. These Cuban homestays allow you to stay with a Cuban family, enjoy home-cooked meals (some of the best food we ate!) and learn about the Cuban way of life. The Casas are also the most budget-friendly; on average we spent about $60 per night for three people.
We used Airbnb to find most of our Casas, though HostelsClub.com also has a large number of budget-friendly listings. Just note, since most Cubans don't have access to internet their accounts are often handled by someone else, and updates don't happen as regularly. We found that many of the Casas we contacted were already booked, despite the listing showing open dates. It took us awhile to find a place in Havana, as we were there the week Obama AND the Rolling Stones visited, so I'm not sure if this is normal or if it was that specific week.
In Cienfuegos, we stayed at Rosy and Angel's Casa, which was my favorite of the three places we stayed in Cuba, mainly because of our hosts. Rosy and Angel rent out two bedrooms in their home, both of which have private bathrooms. They have an adorable outdoor terrace where they serve the most incredible breakfast, along with a roof deck made for nighttime star gazing. Like most Cuban's, Rosy and Angel speak very little English, but they took pity on our poor Spanish and spoke slowly enough that we were able to communicate with them. Angel was very social, and we enjoyed chatting with him at breakfast and over beers on the roof. The location was perfect, right in the center of the city and within walking distance to the Malecon.
In Trinidad, we stayed at a Casa that rents out three rooms. We didn't have as much interaction with the hosts, although their adult son spoke perfect English and helped us navigate Trinidad. Trinidad is a small city, and the location of the Casa was nice and central. They also provided a delicious local breakfast.
In Havana, we had a bit of a different experience and rented out a one-bedroom apartment in a large apartment building. We rented through Ada, who has a number of listings. We ended up in a different space than the listing stated, but the place exceeded our expectations. The location was nice and central, with great restaurants and nightlife nearby. Ada and her team were helpful in helping us with dinner reservations (now needed in Havana!).
Where to Eat
Most Casas provide breakfast for around 5 CUC per person. We found these meals to be some of the best food we ate on our trip. The traditional Cuban breakfast includes eggs, bread, ham, cheese, fresh fruit, and strong coffee.
For dinner, check out the Paladares, or private restaurants. Cuba is not known for its food, mainly due to the strong ration system that still exists. Up until a few years ago, all restaurants were run by the government. In 2011, the government loosened restrictions on privately run restaurants, which has allowed the Paladares to thrive.
I recommend having a plan when it comes to meals, as it isn't as simple as wandering down the street to find a restaurant. Many restaurants and businesses are not clearly marked, so it's hard to tell what they are. Even finding water and a snack is difficult. In Havana, when Jiabei found a place that sold bottles of water, she bought over a dozen bottles (which was smart, as we never found another place that sold them!). I'd also recommend bringing along some granola bars or other snack food with you, in the instance that you can't find something to eat. We typically ate a large breakfast in our Casa, had a granola bar for lunch, and then an early dinner at a Paladares.
Tipping is customary in Cuba. Many restaurants will automatically add 10-15% tip to the bill; if it isn't added it is expected that you will leave a tip.
The Internet
Be prepared to have very little connection to the outside world while you are in Cuba. As it is one of the few places where this can occur, enjoy it! US cell phones do not work, and internet access was difficult to come by. While there are some wifi hotspots in larger cities, it will entail standing in line for over an hour to buy an internet card, then huddling around the wifi zone with everyone else trying to get online. [bctt tweet="Cuba travel tip: write down EVERYTHING. Yes, with pen & paper. The limited wifi thing is real."] For a great description of what the internet in Cuba is like, check out this article from Thrillist. I found it incredibly refreshing to be someplace where no one, literally no one, was on their phones. So go ahead, make eye contact with someone, start up a conversation with a local, and surrender to the experience.
Speaking of lines, a quick mention about the wait time in Cuba. The slow speed of a communist-run state combined with Cuban's naturally slow pace means that Cuban's are used to waiting for literally everything. There are hour+ lines at the bank, at the store, at the market. This also includes lines for live music venues, bars, and the airport. Our flight from Havana back to Miami was delayed for over three hours. It was frustrating, but we also got a chance to meet an interesting couple trapped there with us. So be patient, and just go with it.
Planning a trip to Cuba? Feel free to message me below!
Have you travelled to Cuba? What am I missing from this list? Leave a message below!
Check the other blogs in my Cuba Series:
Travel Guide to Cienfuegos and Trinidad *Coming soon!
---
Author Bio
This article was written and reviewed by Alissa Rumsey, MS, RD, CSCS, a registered dietitian and Certified Intuitive Eating Counselor. She specializes in weight-inclusive care, intuitive eating, body image healing, mindfulness, self-compassion, and healing from chronic dieting, disordered eating, and eating disorders. Alissa holds a Bachelor's Degree in Nutrition and Exercise Science, and a Master's Degree in Health Communications, and is also an NSCA Certified Strength and Conditioning Specialist.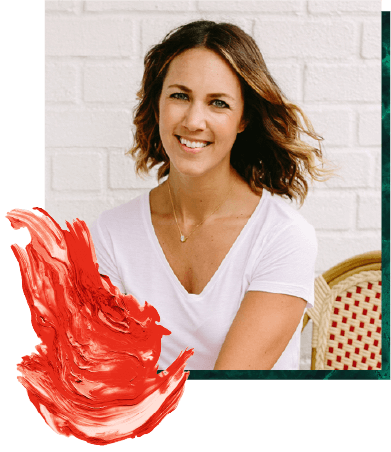 Alissa Rumsey, MS, RD, CDN, CSCS (pronouns she/her/hers) is a registered
dietitian, nutrition therapist, certified intuitive eating counselor, and the author of
Unapologetic Eating: Make Peace With Food and Transform Your Life. Alissa is
passionate about helping people reclaim the space to eat and live,
unapologetically.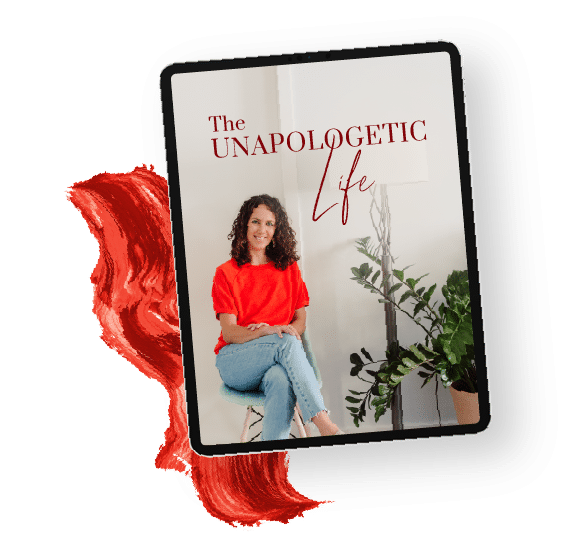 A twice-a-month round-up of inspirational stories, lessons, practical tips and encouragement for living your most authentic, unapologetic life.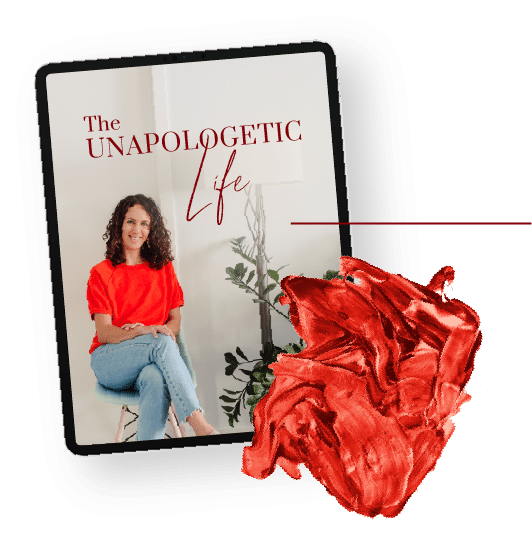 A twice-a-month round-up of inspirational stories, lessons, practical tips and encouragement for living your most authentic, unapologetic life.